One of the greatest aspects of researching family history is that the researcher never knows what he or she will find around the next corner. It was the same for Pat Quinn of Little Falls, who discovered that Henry S. Clyde, a well-known surveyor in Morrison County, was her great-grandfather.
    "He surveyed Highway 10 going up to Motley, surveyed Pierz, Randall and other cities. It was a lot of fun seeing old records at the courthouse, documents he had sketched by hand," she said.
    Quinn's research of her great-grandfather also brought her back
to the Civil War era. Clyde enlisted in July 1861 in Company D, 8th Iowa Infantry, but was sent home three months later. Having not yet turned 16, it was determined he was too young to fight.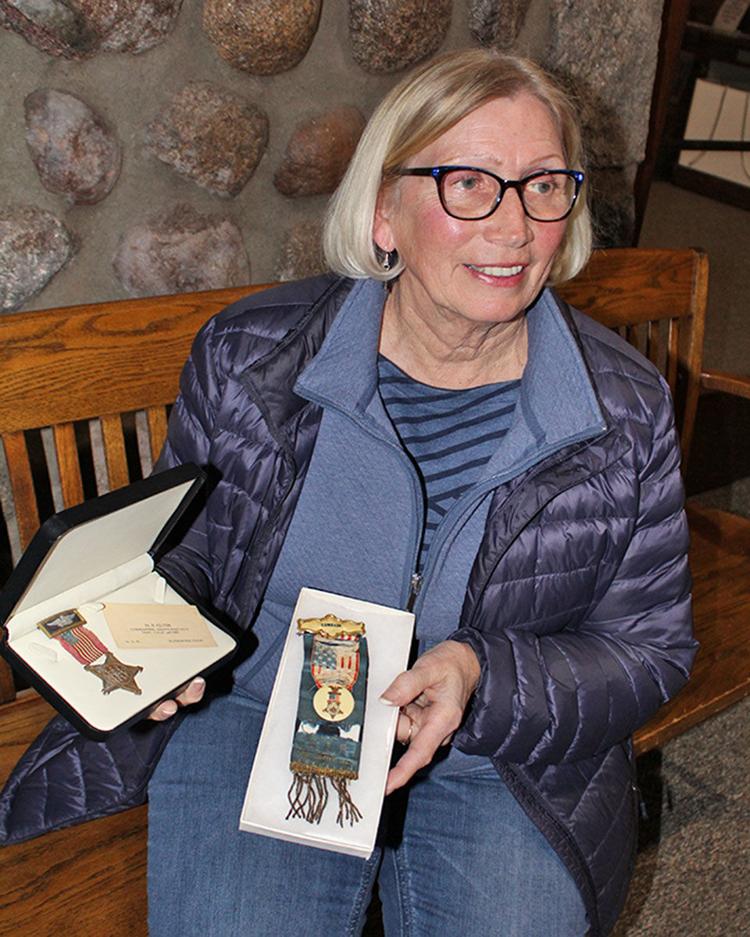 After he enlisted in Company K, 9th Iowa Infantry, he was rejected by doctors who told him he had consumption and would not live until he turned 20. However, he proved them wrong.
    Clyde ended up serving in Company H.
    "My first Army breakfast at the Jefferson Barracks in Missouri was hardtack and coffee. The crackers were very hard and the boxes were marked B.C. We thought they were made before Christ," Clyde said in a personal recollection of the events.
    In 1862, Clyde became ill with typhoid and was hospitalized in New Port, Ky. Once he was well enough, he followed his battalion to Memphis, Tenn. and joined them in November 1862, he said.
    As General Grant sent General W.T. Sherman down the Mississippi River with instructions to attack Vicksburg, Miss. from the front while Sherman surprised the enemy from the rear, Clyde and the other men traveled onboard the headquarter's boat "Queen of the West."
    Their commander was Major Chase, a Mexican War chaser who certainly knew how to drink and could some times be overbearing.
    "The boys cut the tail and the mane off of his horse and stole his whiskey," he said.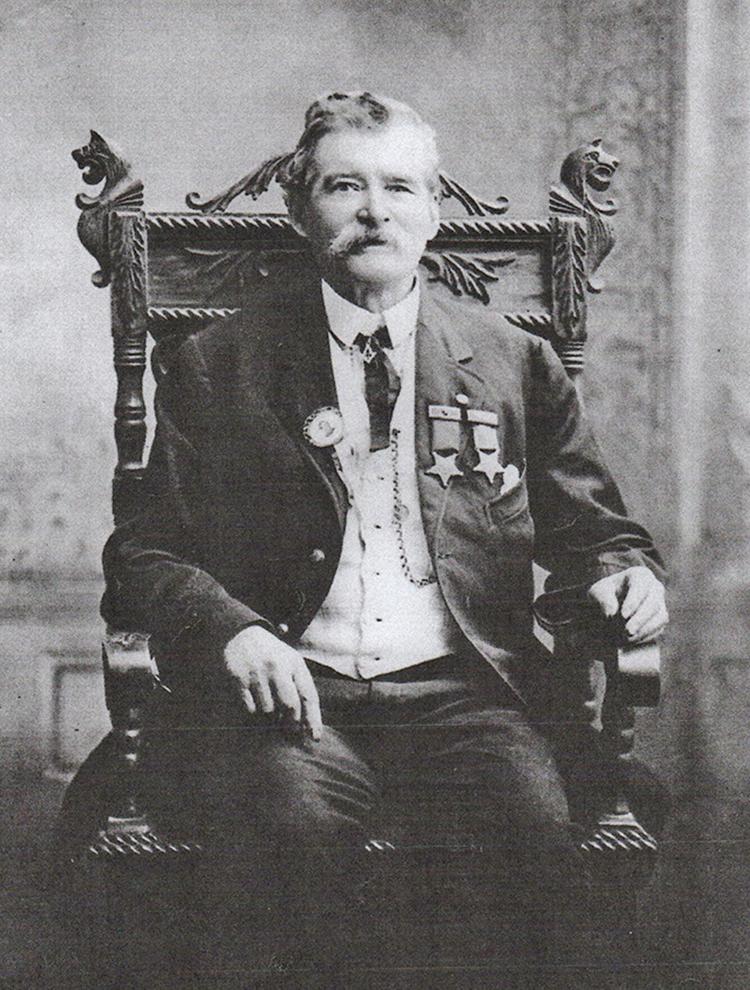 At the battle of Chickasaw Bayou, Dec. 29, 1862, several of his fellow countrymen were killed or injured. One was shot in the right shoulder and arm and another was shot in the leg. Clyde, on the other hand, was grazed by a bullet that was strong enough to draw blood.
    "Our Company H lost 11 and we were relieved by the 8th Missouri at dark," he said.
    Besides nearly freezing to death by Fort Hindman in Arkansas, Clyde also later lost one of his shoes in a battle, he found a new, but used shoe off of the foot of a dead person.
    In January 1863, Clyde became sick again — this time with pneumonia, but once he was well enough, he returned to the battlefield.
    "One day in June we got a flag of truce to bury the dead. The dead lay thick on the hillside where we had charged and were so decomposed we could only throw a few shovels of dirty over them," Clyde said.
    After Clyde was discharged March 18, 1865, he started working as a stationary engineer in Pennsylvania, contracting and building oil wells, for $50 per month and board.
    After meeting Emma Mapes, the two married in 1870 and moved to Morrison County in 1871. They had four children, the last two being twins, Addie and Anna. However, Anna died and Clyde's wife died within two weeks due to complications from giving birth.
    Quinn said because Clyde was unable to care for Addie, she was adopted by Richard and Helen Lambert of Royalton.
    "Addie loved her horses and dogs. She never married," she said.
    Clyde married his second wide, Susan Thompson, within a year after Emma had died. She and Clyde had three children, but after a few years, Susan died, too.
    "She was sick and was in an institution for a while until they brought her home," Quinn said.
    Shortly afterward, the couple found themselves in the path of a raging tornado.
    "He had her covered up to protect her, but the tornado took half the house. She died later. Partially because of being sick and then because of injuries she received from the tornado," Quinn said.
    Clyde's third wife was Quinn's great-grandma, Phoebe "Nellie" Rasnick. He was married to her for more than 20 years and they had seven children.
    But tragedy struck the family in 1899, when their youngest son, Ernest, got a hold of a loaded gun and was accidentally shot in the heart.
    "When something like that happens, it either brings you closer or tears you apart. It tore them apart," Quinn said.
    Clyde later married his fourth wife, Charlotte Forsman. They had no children together.
    Over the years, Quinn learned that Clyde had received two medals because of his service during the Civil War. For many years, it seemed they were lost to Emma's side of the family after Clyde died. However, after waiting for decades, the medals were given to Quinn — something that meant the world to her.