To those who knew him, Commissioner Duane Johnson of Swanville was a beloved man. It came as a shock to many when he died unexpectedly, Oct. 12, 2017.
    "He is sadly missed. I miss him a lot," said Morrison County Sheriff Shawn Larsen.
    In memory of Johnson, the Swanville Lions Club, Swanville American Legion and Swanville VFW raised $15,000 which was donated to the Morrison County Sheriff's Office (MCSO) to purchase drones and equipment.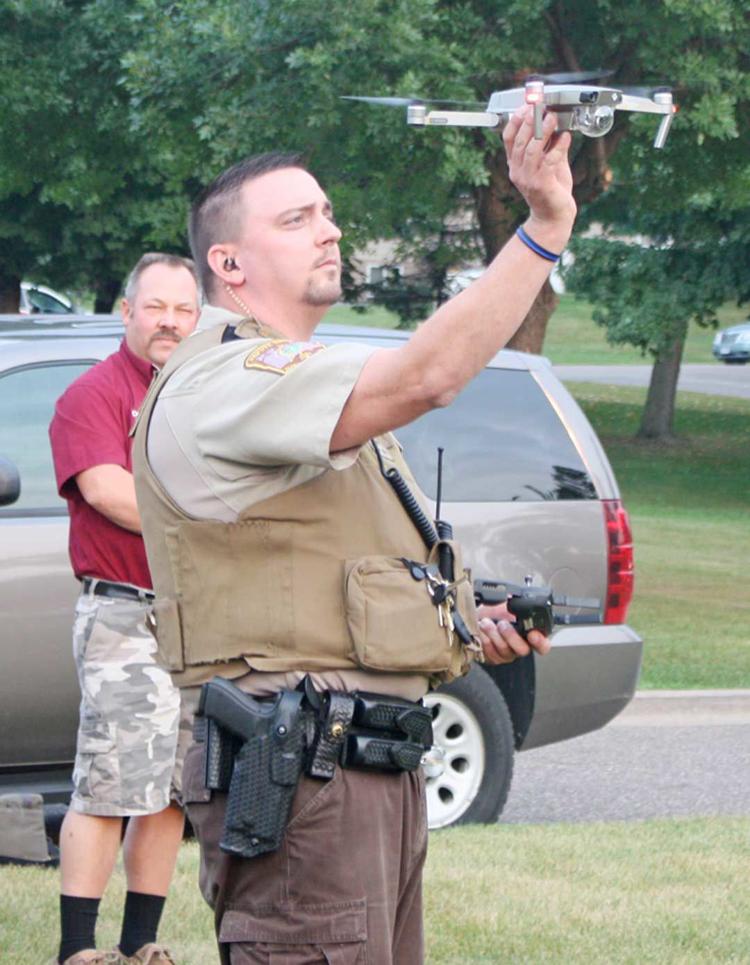 Larsen and Deputy Jake Heffron spoke to the Swanville Lions Club members and others about the purchase, Aug. 20.
    Heffron, who is a licensed pilot and certified to operate drones, held a demonstration of the drones that day, as well.
    In a sense, the project to raise funds started with Johnson himself. While he was alive, he encouraged his fellow Swanville Lions Club Member Neil Hagstrom to pursue a project.
    Hagstrom said at first he didn't know what kind of project he wanted to do. But one thing was for sure — it was one that would be done in memory of his friend.
    As time went on, the pieces came together. Hagstrom approached Larsen and asked him if the MCSO could utilize a drone.
    "It was almost as if he had read my mind because we had just had a conversation with Deputy Jake Heffron a few weeks prior about a drone," Larsen said.
    But after they learned how expensive getting a drone and other needed equipment would be, Larsen said there was no way the department could buy it at that time.
    "I told Neil that we could certainly use a drone, but to be honest, we needed funding," Larsen said.
    Hagstrom told him the Swanville Lions Club would take care of the funding since it was important to all to honor Johnson in this way.
    The Swanville Lions Club, the Swanville American Legion and the Swanville VFW all pitched in and raised the money that was needed.
    As a result, the MCSO now has three drones — two larger and one smaller one.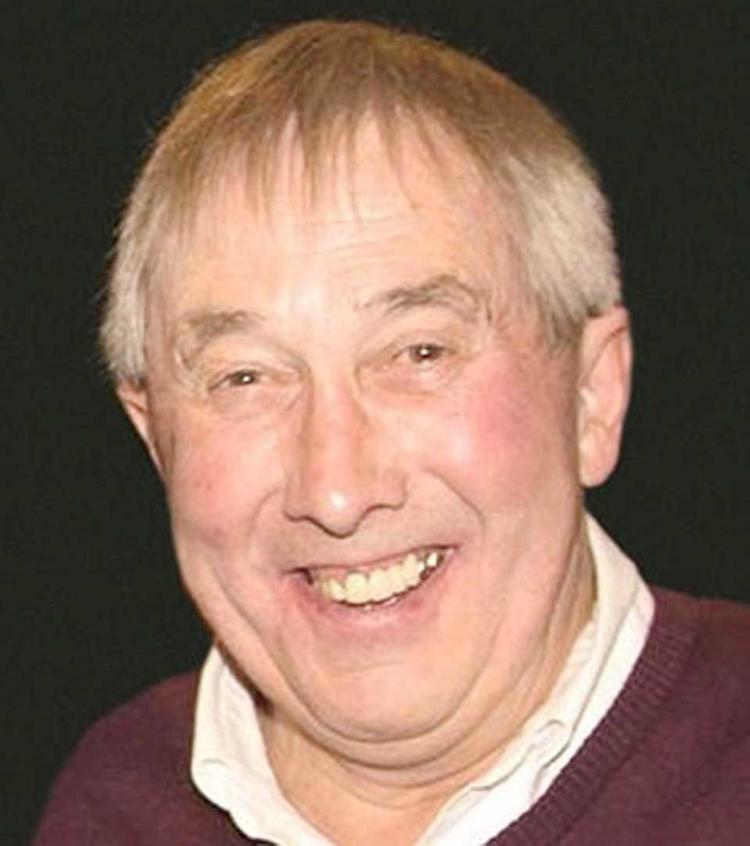 "We thank all of you, guys," Larsen said.
    The drones can be used in a multitude of situations and enhance police work in times they're racing against the clock.
    "There was a young female from Swanville, the mother called in, was pretty irate and said that her child was missing. She had taken off on her bicycle and they found the bicycle, but couldn't find her," Larsen said.
    Although a drone wasn't launched at that time, since the child was found before Heffron arrived on the scene, just knowing they had the resource was encouraging.
    "Those are the kind of calls that go straight to your throat. Those are hard to deal with," Larsen said.
    Hagstrom said the idea to donate drone equipment to the MCSO was inspired by the fact that his 8-year-old granddaughter is autistic.
    "She has a tendency to wander and they live near a swampy area, so a drone can help in the search of missing people," he said.
    A drone with a regular or infrared camera that detects heat has a better chance of finding a missing person faster than officers can cover an area on foot or horseback.
    Hagstrom recalls hearing about an incident in Todd County where a female had a seizure as a result of reacting to an antibiotic and had wandered outside. By the time she was found, she had already died from exposure.
    "Had they had access to a drone, chances are they would have found her in time," Hagstrom said.
    The drones come in handy for law enforcement when in pursuit of a subject.
    "If we get a call that there is a subject with a weapon and the subject is outside, we can use the drones to our tactical advantage," Heffron said.
    Larsen recalls an incident involving a fugitive who took off in a vehicle and later on foot.
    "The helicopter was called in and we set up a perimeter. Knowing we had the resource available, we launched the drone right away and had it to the scene within minutes," Larsen said.
    There are several Federal Aviation Administration (FAA) regulations in place when it comes to flying the drone, such as it cannot be flown at an altitude higher than 400 feet without a special clearance.
    Another way the drones can be used to help people is that items, such as a rope, a first aid bag or a life jacket can be picked up and delivered to a victim.
    At this time, Heffron is the only one certified to fly the drones. However, he is currently training in another officer, with more to be trained.