In the United States, on average nearly 20 people are physically abused by an intimate partner per minute. During one year, this equates to more than 10 million women and men, according to the National Coalition Against Domestic Violence.
    "It's appalling that anybody could do that, especially somebody who claims to love you," said Johanna Klinkner, assistant director and domestic violence coordinator at Hands of Hope Resource Center, a non-profit organization committed to helping and providing support to men, women and children who are victims of crime.
    On Oct. 6, both the Morrison and Todd County Board of Commissioners proclaimed October as domestic violence awareness month.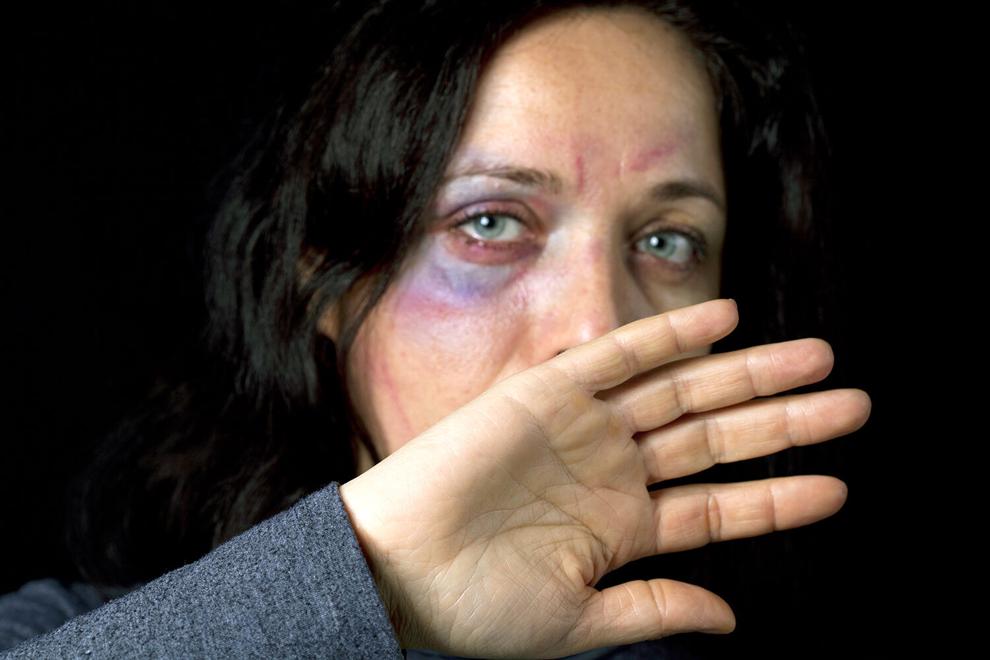 While most domestic violence occurs behind closed doors, Klinkner said it is something that not only affects the men, women and children, who live with it every day. It also affects the community as a whole, especially when it crosses over to murder, she said.
    Last year in Minnesota alone, 30 men, women and children were killed in domestic violence-related incidents. According to the Violence Free Minnesota report, 20 women and one man were murdered by a current or former romantic partner, six family, friends or bystanders were killed in situations related to domestic violence and three children under the age of 2 were fatally injured alongside their mothers.
    In addition, four of the women who were killed were pregnant, at least 20 minor children were left without a parent and more than 60% of the victims were people of color, said the report that was published by Violence Free Minnesota.
    Hands of Hope releases its own statistics of how they provided assistance. From Oct. 1, 2020 until now, the staff has attended criminal court 257 times, of which 118 times were just for domestic violence cases. They have assisted victims with filing an order for protection or a restraining order 148 times; with 69 times of those being for domestic violence cases and attended 52 civil hearings for order for protection or restraining orders. Of those, 22 of those were domestic violence cases.
    In addition, the staff has attended two other types of civil hearings, one of which was for a domestic violence case. They have completed a safety plan with victims 31 times of which 26 were domestic violence cases, Klinkner said.
    As Hands of Hope has a hotline where victims of domestic violence and other crime can call for support, Klinkner said they had 288 hotline calls, of which 168 were domestic violence cases.
    The organization has also had two safe home placements and eight relocation assistance, both related to domestic violence.
    Those are the ones they know about, Klinkner said. The reality is that the number of victims affected by domestic violence is far higher than reported, she said. At the same time, it isn't unusual for people to wonder why victims of domestic violence just don't leave their offenders. Another reality is that it averagely takes a victim seven attempts to leave before he or she finally does., Klinkner said.
    Klinkner said there are many barriers that keep victims from escaping an abusive relationship. Some of those include the fear that the abuser's actions will become more violent or lethal if they leave, friends and family are unsupportive or a lack of means to support themselves and/or their children as well as a lack of access to cash, bank accounts or assets.
    "Sometimes they just have nowhere to go or they are afraid that their abuser will take the children," she said.
    Some barriers to escaping a violent relationship are societal, such as lack of support to victims by law enforcement who may treat violence as a domestic dispute rather than a crime where one person is physically attacking another person. It is also not unusual for victims of abuse to be arrested and charged even if they defending themselves against the batterer.
    Some victims are also dissuaded by law enforcement and others to report any abuse. Some people even dismiss or downplay the abuse, side with the abuser or don't take the victim's account of abuse seriously.
    Other societal barriers include a reluctance by prosecutors to prosecute cases, convince the abuser to plead to a lesser charge, which in turn further endangers the victim and judges rarely imposing the maximum sentence upon convicted abusers. Probation or a fine is much more common, Klinkner said.
    Another societal barrier is the fact that there aren't enough shelters available for domestic violence victims — something the staff at Hands of Hope are well aware of. When they have the financial means to house a victim and/or their children in a motel for a night or more, they will. However, it is funds they run out of quite quickly. It is absolutely heart-wrenching to not be able to do help someone be safe, Klinkner said.
    Klinkner said that because it is quite common for abusers to be very loving, calm and make promises that they will change, that they cannot do it without the other person, the victim simply wants to believe them. It's the same when the abuser makes excuses for their behavior, often blaming the victim as the cause of it. In other instances, the victim rationalizes that the abuser's behavior is caused by stress, alcohol, problems at work, unemployment or other factors.
    Those are only a few insights into the dynamics of domestic violence, Klinkner said. She encourages people to learn more about it and to not be afraid to openly take a stand against it.
    As part of raising awareness of domestic violence, Hands of Hope plan to hold a variety of activities, including a candlelight vigil for all homicide victims of domestic violence in Minnesota.
    Hands of Hope Crisis phone: 1-800-682-4547.