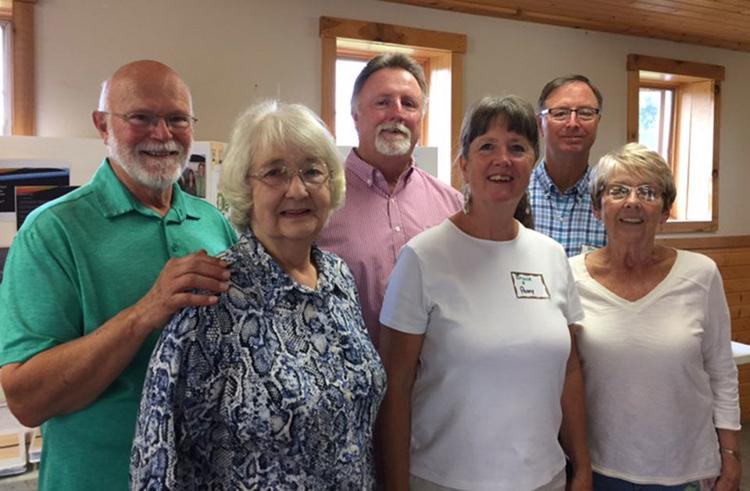 It was a pure thrill for six cousins to be reunited in August 2018 after decades of being separated, not knowing how or where they were.
    "But that's part of what makes researching your ancestry exciting. You never know what you will find," said Pat Quinn of Little Falls.
    Pat said it started with her taking an interest in her husband Byron's side of the family that eventually led to the reunion.
    After his grandmother, Bertha Quinn, died in the 1980s, Byron and his mother, Dorothy Quinn, traveled to South Carolina to handle the estate. A lot was packed and later hauled to Minnesota.
    As Bertha had many photos and had kept a number of obituary clippings of relatives who had died, it pigued Pat's curiosity.
    "I asked Byron about who these people were. Some he knew and many he didn't, which led us to talking with his mother and relatives in South Carolina to put the puzzle pieces together of the Quinn family," Pat said.
    One thing Byron recalls from growing up was how adamant his mom and his aunt, Caryl, were to remain in contact with their brother, Bruce Chapin. Although he was native to Wisconsin, he lived in California with his wife and their three children.
    After his wife died from a stroke and he was unable to care for the children, they were adopted by an older half brother on their mother's side. Their last name was also changed to Bollacker.
     Along the way, something happened in the family. Exactly what no one knows other than that after Bruce died, Dorothy and Caryl had to travel to Colorado to make arrangements for his funeral as no one else in the family wanted to be involved in the funeral.
    As Pat, Byron and other relatives have researched the family history, they discovered that it had not been enough for the Bollacker family to change the last name of Bruce's children. Besides speaking ill of their father and attempting to erase his side of their heritage, they were brought up as Bollackers.
    Pat said as they didn't have any negative memories of their father, it was very important for them to learn about their dad and his side of the family.
    "They really wanted to know the real story, the truth. He was a really nice guy, so we don't know what the conflict was. But sometimes those things happen in families and some members of the families never know the truth, good or bad," Pat said.
    When the six cousins met in Little Falls last year, they compared various family dynamics and traits. One of them, Bobby Bollacker, really resembled his dad and had some of the same genetic personality traits.
    "He's very quiet and very, very smart in numbers and became an engineer. Their father was an accountant and a banker, so it was fun for them to try to figure out what features they got from each parent," Pat said.
    Byron and Pat recently returned to Little Falls after visiting with his cousins, Pat Chapin and Penny Fitzgerald in Frederick, Colo.
    Pat said it was because Chapin had changed his last name from Bollacker to his biological name, Chapin, that allowed them to connect and discover that he and Byron were closer than a distant relatives. That opened the door to connect with the other cousins.
    Now they all stay in contact with each other through Facebook and more, along with their children and grandchildren.
    Looking back at how important family was to his mother and aunt, Byron said he knows they would be pleased knowing the family has resurrected old ties.
    Although Pat is more passionate about researching and studying their family's history, Byron said he enjoys hearing about every detail and new information she finds.
    "It's very interesting," he said.
    Her findings have also given them the opportunity and purpose to travel — something they both enjoy.