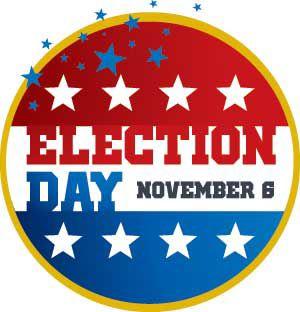 To provide our readers with information to help them in their decision-making at the polls during the Nov. 6 General Election, the Record sent out a questionnaire to each of the candidates who filed for a seat on their city council in Morrison County. Only candidates in races where the candidates outnumbered the seats available were sent questionnaires.
The candidates were asked to introduce themselves, to respond to a number of questions and to provide a photo. Each of the candidates was asked to limit their responses to the questions to 100 words.
Following are the questions sent to each of the candidates in contested races:
1. What do you like the best about your city; why do you live in it?
2. What are the strengths of your city that might attract residents, businesses and visitors?
3. What's more important for your city right now: building new homes and commercial space or rehabbing/expanding/better utilizing existing homes and storefronts?
4. If you could change one thing in your city's zoning code, what would it be and why?
5. How do you plan to involve residents in the decision making process in your town?
6. If elected, what three steps would you take to put your city on a firmer financial footing?
7. If you received a $1 million grant to use for your city any way you wanted, what would you do with it and why?
Gerald Adamski, Incumbent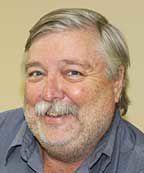 Introduction: My name is Gerald Adamski. I have been a resident of the city of Randall for 40 years. I graduated from Little Falls High School and entered the Army and served for three years. I have worked at St. Gabriel's Hospital for over 40 years, where I am employed as a boiler engineer. My wife, Annie (Lapos), and I have two grown children and four grandchildren. Both of our kids attended Randall Elementary and both graduated from Little Falls Community High School. I am a lifetime member of the American Legion, a retired fireman who served 24 years, and a member of St. James Church. I am currently on the City Council an at the present time, the city clerk. I have also served the city previous years on the City Council.
Question 1: I feel the people of Randall make it a nice place to grow and raise a family. The nickname "The Little City with a Big Heart" I think fits Randall and describes it so well. Everyone is always so friendly and ready to lend a helping hand. I wouldn't want to live anywhere else.
Question 2: I feel the biggest strength in our community is that we are very close to Camp Ripley for employment opportunities and the abundance of lakes around us to enjoy outdoor activities for recreational purposes. Reasonable taxes and utilities make Randall appeal to new businesses and new families.
Question 3: The size of Randall and the renovation are important, but currently we have a shortage of housing and this would be a top priority with expanding a new addition, which would help the tax base and also help get more kids in our school system.
Question 4: I would like to explore the idea of eliminating the Planning and Zoning Board. I feel this is duplicating a service that the City Council already covers and the City Council has the final say with granting permits. I also feel this will save the town money with eliminating this service.
Question 5: I would like to hear people's opinions and ideas about what they think can help Randall. I understand not all ideas are feasible, but we as a community can come together and have our ideas heard and taken seriously.
Question 6: My first financial step would be to find someone to assist the city in writing grants so that we as a city can receive funds that are available to our community. My second step is to create a stronger system in the check and balance system that our staff will be using to help our city's financial goals. The third step would be to refine and create the way we process and collect delinquent utility bills.
Question 7: If our town received a $1 million grant, I would use a portion to place more radar speed signs in our city so more people are aware of their speed and keep our kids and residents safer. We could also use some of it for a park in our new addition for our families to play on and enjoy. It would also help the bike trail go through town instead of having it north of town.
Jeffrey Wright, Candidate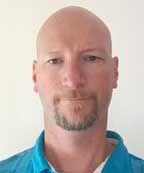 Introduction: I am Jeffrey "Ernie" Wright and I have lived in Randall for 30 years with my three children, Sterling, Haley and Chloe. I graduated in 1993 from Little Falls Community High School and for the past 20 years have worked at Randall Building Supplies as a sales consultant. I have been on the Randall Fire Department for 18 years, first response team for eight years and most recently, a member of the Randall-Cushing Lions.
Randall is a little city with a big heart that is clean and friendly, and not far from bigger cities. The majority of the businesses are family-owned and I think it is important to bring more families and businesses into our community. I have never run for office before, but if elected I will listen to the community needs and do my best in following through with their requests. Receiving a $1 million grant would allow me to look at all the infrastructures within the community that need to be addressed. I can be reached at jeffreywright98@yahoo.com with any questions.
Jennifer Peterschick-Hand, Candidate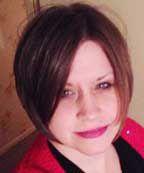 Introduction: I am Jennifer Ann Peterschick-Hand running for the Randall City Council. I have lived in Randall for three years with my husband, Eric Hand, and daughters, Annika Chambers and Alexis Hand. I hold a bachelor's degree in business economics with a finance minor from St. Cloud State. I am a special education teacher. People can contact me at (320) 749-2205.
Question 1: I love the people, the sense of community and the feeling of family. "Little City with a Big Heart." I grew up in Randall and my father, Jerry Peterschick, was the City Administrator and Manager for the Municipal for 20 years. I wish to continue his legacy.
Question 2: The people. As stated in my prior response. It is the people of Randall that make this city great.
Question 3: We cannot develop our community until we have our own police department. I would not purchase a home in Randall knowing there is no law enforcement to protect my family and my property.
Question 4: I would not make any zoning changes.
Question 5: True transparency. I would hold public forums to obtain honest feedback. I would also welcome feedback from community members not comfortable addressing their concerns publicly. I would take that feedback and make an informed decision based on what the residents want. I would not proceed with my own agenda nor would I lie to the residents of Randall and turn the special council meeting into a dog and pony show.
Question 6: First, I would eliminate the waste and unnecessary spending. Second, I would look into every option to fund infrastructure. The property taxes in Randall are high compared to neighboring communities. The city administrator has publicly commented that raising taxes may be the only way to fund infrastructure. I disagree. Third, I would like to review the current utility structure to determine whether or not it is sound and in the best interest of the residents. I have the education and the knowledge to get stuff done.
Question 7: The funds would be used for our own police department and infrastructure. These two areas are of greatest concern.
Brian Zilka, Candidate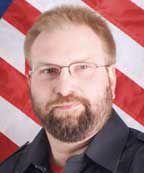 Introduction: I am Brian Zilka running for Randall City Council. I have lived in Randall for nine years and have two children, Zoey, 9, and Sophie, 6. I hold an associate's degree in auto and diesel technology and work at Ray's Body Shop as a diesel tech/tow operator. I am a firefighter/first responder in Randall. I volunteer with the Holiday Gift Giving Program which helps provide Christmas gifts for needy families in Morrison County for the last 18 years. People can contact me at (612) 619-6372.
Question 1: I like the city of Randall because of the small-town environment and close-knit community. Another reason is because of the way residents in town keep the city looking nice. Third, we have a lot less crime than larger cities around Randall.
Question 2: I feel the residents in town play a large part in attracting new business in town. Also, with Camp Ripley being nearby, that also attracts eople to the commnity. Third, unlike some other larger cities, we have a K-5 elementary school, as well as a variety of churches.
Question 3: I think the failing infrastructure should be a number one priority before thinking about adding new homes to the area.
Question 4: I don't see a need to chagne any zoning codes at this time.
Question 5: There is a monthly city council meeting the third Wednesday of every month people could attend if any issues arise. Also, most of the city news and happenings are included in the utility bills currently. You could always contact a council member if a problem comes up.
Question 6: The best thing I think we could do is keep applying for grants when needed to help offset some of the costs incurred by the city.
Question 7: Update failing infrastructure and give back to the residents of Randall, because without them there would be no city.