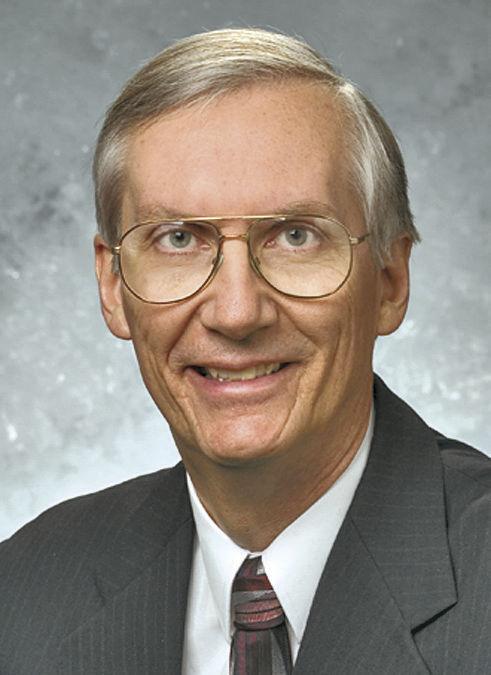 With the fast-changing news about the coronavirus, it is hard to keep up — even when sequestered at home. Here's how I see the crisis two weeks after Gov. Tim Walz shut down large swaths of the state's economy in an effort to slow the spread of COVID-19. Unfortunately, I have to write earlier in the week, and things can change, but as of Tuesday:
Good news — Minnesota has had only 21 hospitalizations so far, and six of those have been released.
Bad news — One octogenarian in Ramsey County died.
Good news — More than 90% of the Minnesotans tested for COVID-19 don't have the disease.
Bad news — Testing supplies remain limited, so Minnesota Department of Health guidelines are to test only those who display symptoms among "hospitalized patients, health care workers or their ill household contacts, and persons living or working in congregate living settings."
Good news — Many Minnesotans and private businesses have stepped up to produce personal protective garb for health providers.
Bad news — Federal assistance in that regard has been clunky at best and inadequate at worst.
So-so news — Many of the head counts have focused on the total number of confirmed COVID-19 cases diagnosed in each state. These numbers are somewhat misleading since states have different-sized populations. As of Tuesday, Minnesota had 262 confirmed cases, or 4.9 per 100,000 residents. That places the state 25th highest in overall frequency, right in the middle. The nation's most populous state, California, has the fourth most cases, but rank 23rd in frequency, just ahead of North Dakota and Minnesota.
Good news ­— The five states with the lowest frequency are in order, beginning with the least frequent: West Virginia, Oklahoma, Kentucky, Kansas and Texas.
Bad news — The five states with the highest frequency are in order, beginning with the most frequent: New York, New Jersey, Washington, Louisiana and Colorado.
Good news — After the 13 states yet to have a COVID-19 fatality, Minnesota has the lowest fatality frequency nationwide.
Bad news — The most dangerous state in which to contract COVID-19 has been Washington with 16.4 deaths per million people. New York, Louisiana and Vermont are next.
Good news — The state backlog on testing for COVID-19 was eliminated last weekend, so test results should come back more quickly.
Bad news — The number of people diagnosed with COVID-19 is skyrocketing this week.
So-so news — Cash is king. However, first you have to have it. The shutdown of large parts of the global economy, means that money, particularly the U.S. dollar, is becoming more valuable, while everything else is less valuable. That, in turn, makes it more painful to pay off loans. For those who have cash in the bank, that's good news. For those with pensions or
401(k)s in the stock market or who owe money on credit cards, mortgages and cars, it's bad news.
Good news — The Federal Reserve Bank is throwing everything except the kitchen sink at trying to keep the financial markets liquid. It has yet to touch student loans, auto loans and credit card debt, but interest rates are back to rock bottom.
Bad news — James Bullard, president and CEO of the Federal Reserve Bank of St. Louis told Bloomberg News March 22 that he expects unemployment to hit 30%. That's 5% more than the highest rate during the Great Depression.
So-so news — The Congress was trying to help in its usual bipolar manner. It has trouble staying on task, and it took extra days as a result. As Sen. Ben Sasse, R-Neb., said before passage, "Right now, the plan around here is basically just to start shoveling money out of a helicopter — and the most important debate is whether or not Republicans or Democrats get to shovel the money first."
Good news — President Trump said he hoped to be able to open up the economy by Easter.
Bad news — Treasury Secretary Steve Mnuchin told Fox News March 22 that he expects the virus-induced shutdown to last 10 to 12 weeks
Good news — A Gallup Poll completed March 18 found that Minnesota was one of seven Midwestern states (along with North and South Dakota, Nebraska, Kansas, Missouri and Iowa) that have the lowest concern in the nation about the severity of the virus. Don't worry, be happy.
Bad news — Some people elsewhere refused to take the warnings seriously. Spring breakers on Florida's beaches couldn't be bothered. New York City, the epicenter of the disease, has seen thousands of people gathering in city parks on nice days. In New Orleans, Mardi Gras came off without a hitch — with the result being that Cajuns now have one of the largest contagions in the nation.
The best news — Not only have Minnesotans been following the social distancing guidelines, but they are looking out for their family, friends and communities more than they have in a long time. Buy takeout from local restaurants so they are able to re-open when allowed. Send a donation to your favorite non-profits to make up for the Lenten fish fry revenue they lost. Call your friends, particularly the ones living alone and those in your extended circle, not only to maintain your sanity, but theirs as well.
We will get through this eventually.
Tom West, now retired, is the former general manager of this paper. Reach him at westwords.mcr@gmail.com.