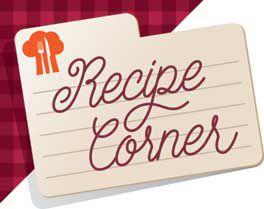 GREEN TOMATO RELISH
1 peck (12 1/2 pounds) green tomatoes, cored
12 large onions
2 Tablespoons non-iodized salt
2 quarts vinegar
4 pounds brown sugar
2 Tablespoons celery seed
2 Tablespoons mustard seed
2 Tablespoons allspice
Grind tomatoes and onions. Add salt. Let mixture stand overnight in a cloth bag to drain. Next day, mix remaining ingredients with tomatoes and onions. Bring mixture to boil and boil gently for 30 minutes. Remove from heat and seal in sterile jars. Process 10 minutes in boiling water bath. Makes 12 pints of relish.
CARROT COOKIES
1 cup white sugar
1/2 cup shortening
1 egg
1 teaspoon lemon extract
1/2 cup shredded carrots
1/2 cup raisins
2 cups flour
1/2 teaspoon salt
Cream sugar and shortening. Beat in egg and lemon extract. Sift dry ingredients together and add with carrots and raisins, mixing well. Drop by teaspoonfuls onto greased baking sheet. Bake at 400° for 10 - 12 minutes. (From a 1962 Workbasket magazine.)
FREEZING TOMATOES
Wash dirt off tomatoes and wipe dry with paper towels. Put tomatoes in resealable plastic bags, remove excess air, seal and freeze. There is no need to peel the tomatoes as the skins will slip right off if you run them under hot water when you are ready to use them, or you can just let them defrost and slip the skins off. You can place tomatoes on a cookie sheet and freeze them before putting them into the plastic bag. This step can help prevent them from sticking together in the freezer bag.
BROCCOLI CHEESE SOUP
2 cups sliced fresh carrots
1 cup sliced celery
2 cups broccoli florets
1/2 cup butter
1 1/2 cups chopped onions
3/4 cup all-purpose flour
1 (10 1/2 ounce) can condensed chicken broth, undiluted
1 quart milk
1/2 pound processed American cheese, cut into cubes
In large saucepan bring two quarts water to boil. Add carrots, celery and broccoli; cover and boil for 5 minutes. Drain and set aside. In same saucepan sauté onions in butter. Stir in flour until smooth. Gradually add chicken broth and milk. Bring to boil over medium heat; cook and stir for 2 minutes or until thickened. Add vegetables; heat until tender. Add cheese; heat until cheese is melted. Makes 6 - 8 servings.
END OF SUMMER VEGETABLE BAKE
1 small head cauliflower, cut in small florets
1 medium bunch broccoli, cut in small florets
1 medium onion, chopped
1 Tablespoon butter
2 garlic cloves, minced
3/4 teaspoon dried basil
2 medium tomatoes, chopped
3/4 teaspoon salt
3/4 teaspoon dried oregano
1/4 teaspoon pepper
1/4 teaspoon hot pepper sauce
4 eggs
1/3 cup half-and-half cream
1 1/2 cup (6 ounces) shredded
1/4 cup shredded Parmesan cheese
Swiss cheese, divided
Place cauliflower and broccoli in saucepan with a small amount of water. Bring to boil. Reduce heat; cover and simmer for 5 - 10 minutes or until crisp-tender. Drain, set aside. In large skillet, saute onion and garlic in butter until tender. Stir in tomatoes, seasonings, cauliflower and broccoli. Cook, uncovered, until heated through, about four minutes, stirring occasionally. Remove and heat and set aside. In large bowl beat eggs and cream; stir in 1 cup Swiss cheese, Parmesan cheese and vegetable mixture. Transfer to greased shallow two-quart baking dish. Sprinkle with remaining Swiss cheese. Bake, uncovered, at 375° for 25 - 30 minutes or until knife inserted near center comes out clean. Let stand for 10 minutes before serving. Makes 12 servings.
CABBAGE FRUIT SALAD
4 cups shredded cabbage
1/2 cup mayonnaise
2 medium oranges, peeled, cut and chopped
2 medium red apples, in bite-sized pieces
1/4 cup milk
1 cup seedless red grape halves
1 Tablespoon sugar
1/4 cup dried currants or raisins
1/8 teaspoon salt
1 Tablespoon lemon juice
1/2 cup chopped pecans, toasted
In large bowl toss cabbage, oranges, apples, grapes and currants or raisins; cover and refrigerate. In small bowl combine mayonnaise, milk, lemon juice, sugar and salt; cover and refrigerate. Just before serving stir dressing and pecans into salad. Makes 6 - 8 servings.
If you have a recipe you'd like to share - please send it to news@mcrecord.com