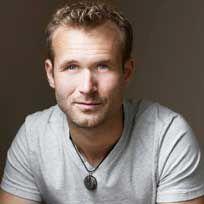 Celebrity motivational speaker Nick Tokman will be speaking at Centennial Auditorium in Staples Friday, Sept. 13, at 7 p.m., as part of the Staples Motley Area Arts Council's 2019 season.
"Join us for this inspiring and entertaining family and student-focused performance, 'Getting Motivated and Beyond: Students Planning for the Future,'" said Paula Johnson, President of Staples Motley Area Arts Council (SMAAC).
A four-year cast member of Discovery Channel's hit show "Deadliest Catch," Nick "Sunshine" Tokman's message is to build self-worth in others so they overcome negative influences, take control of their direction in life and create their success.
Tokman will be sharing his story of how he went from initially seeing a boat on television to getting on the very boat that compelled him to go crab fishing in Alaska: the Northwestern. Tokman will share about the struggles he went through trying to land a commercial fishing job in Alaska, including homelessness. He'll also speak about why he left the show and a six-figure job offer, to pursue his calling as a motivational speaker.
His objective is to inspire others to not let anyone or anything get in the way of what they really want out of life, Tokman said.
A native of Western Massachusetts, Tokman believes his purpose is to connect students with who they are and what they want out of life so their passion pushes them past all forms of adversity standing in the way of their being able to share their true gifts with the world.
Still to come on this year's SM Area Arts Council season is a Christmas Concert with the Schimpps and the Timbs.
Tickets for the Tokman event are available online at the arts council's website or by cash or check at the Staples World, located at 224 Fourth St. NE in Staples and at First International Bank and Trust in Motley, located at 96 Hwy. 10 S.
For more information call (218) 214-6688.