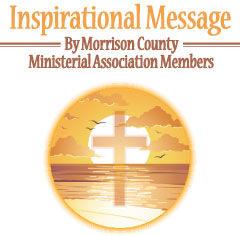 Lord what do you want your people to hear? 2 Chronicles 7:14 "If my people who are called by My name humble themselves, pray and seek My face, and turn from their wicked ways, then I will hear from heaven, and will forgive their sin and heal their land."
We have so much to be thankful for in our country. We are free to worship God. We have freedom of speech. We still have the right to bear arms. And the list goes on. It is wonderful to live in a country that is founded on principles that are in line with God's Word. Even though we have a surge of political upheaval and numerous issues that demand attention in the nation right now, we still have a foundation of, "In God we trust."
So what does our Lord want us to hear in all of this? When the Bible talks of hearing, it requires action. Bible based hearing is like a parent requesting something from a child, like asking a child to, "set the table or put their laundry away." If the parent checks back later and doesn't see the task accomplished, the parent may ask, "Did you hear me?" That question comes because the parent expected the task to be accomplished when the child heard the request.
When the Bible says, "If my people who are called by my name humble themselves … pray … and turn …" God is making a request of his people who are called Christians. God is expecting us to do our part in humbling ourselves, praying, and turning from wicked ways. He will help us. He actually has won every battle already for us through the cross.
It is of utmost importance that we make time for God and develop our ways to match God's ways. God has ways of handling things that don't come natural to us at first, but God's ways work. When we live our lives his way, laying down our lives for him, and learning how to love one another the way that Jesus loves us, then we find the amazing life that He has for us. The super exciting part is what happens next. We can totally trust God to carry out his end of this promise. He will hear from heaven, forgive our sin and heal our land. This means to heal our land as in heal this country and also means to heal our land as in our personal land or space. This is so very exciting because although God expects action from us when we hear him, we can also know that he will come through with action on his end. When he hears us, he will also bring to pass his promises in our country and in our lives.
Let us join together as we celebrate Thanksgiving Day and thank our God for this wonderful country where we live. Let us lay down political and religious differences and humble ourselves as children of God, to seek his face and pray. Let us truly hear as we search our hearts and turn toward Jesus, and know that he is faithful to heal our land. He will heal our country and he will heal our personal lives as well.
I pray that you all find your hearts running over with thankfulness this Thanksgiving Day and always because God does hear and he does heal today.