As people are finding different ways to support their local farmers during the novel coronavirus (COVID-19) crisis, one option to consider is signing up for community supported agriculture (CSA) shares, said Natalie Keane with Sprout in Little Falls.
    The CSA period runs from about mid-June for 16 weeks. People have the option to receive a box with a variety of vegetables either weekly or biweekly depending on their preference and family size. When herbs and farm-fresh eggs are available, those are added to the box.
    The boxes are delivered to the subscribers. What kind of vegetables are included depends on what time in the season it is.
    "It's almost like a gift that you get to open to see what's inside," Keane said.
    A recipe of a new, fun and sometimes unique meal is included in the box. It's an opportunity for people who are getting a little tired of what they're normally cooking.
    "It's a great way to spice up the different types of things you may use or otherwise may pass by in the store," Keane said.
    Most of the growers that provide the produce for the CSA program are located within a 50-mile radius of Little Falls. Some exceptions have been made when producers have something unique to offer, such as Doubting Thomas Farms in Moorhead, which produces flowers and Dancing the Land Farm in Clearwater, which uses high tunnels to grow some of their produce, Keane said.
    Sprout also works with a number of Amish farmers from the Browerville and Clarissa area. Like many of the other farmers, they focus on raising crops without using harmful chemicals to ensure that consumers are getting a fresh and natural product.
    Keane said many farmers, through the way they have treated their land, have cultivated a soil that is full of nutrients.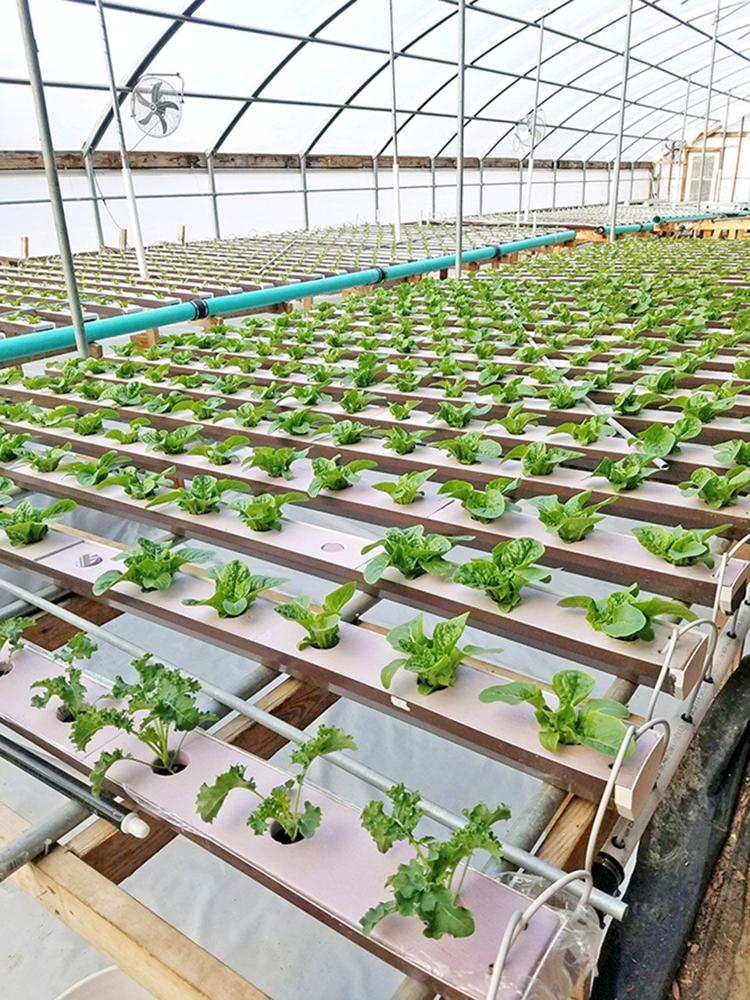 "Soil is just not dirt. It isn't an inactive thing in the ground. It really is alive with many different properties and you really have to be a steward of the land in order to make sure you can keep that soil alive and healthy to grow fresh and healthy plants," she said.
    Since the COVID-19 outbreak, Keane has seen an increase in people wanting to subscribe to CSA.
    "We are definitely finding more interest in the CSA, especially because it is a way to get your fresh produce without having to go into a store setting. People are considering their immune systems and it is pretty common knowledge that eating more fresh vegetables is a way to go about that," she said.
    Another option Sprout has added are workplace CSAs. It is an opportunity for businesses to sign up as a way to offer their employees a little assistance. It can also boost employee morale and well-being.
    Keane said it can also be viewed as an employee wellness program as some employers offer their workers gym memberships to promote health. Through CSA, that can be done either by paying for or subsidizing the
CSA.
    "During these unprecedented times, a fresh take to ensure employee wellness is needed more than ever. Sprout's Workplace CSA brings local farm produce directly to members' places of employment. This makes the Workplace CSA a convenient and attractive to connect employees with fresh, healthy produce while reducing the exposure that comes with traditional shopping trips," Keane said.         Keane said that both employers and insurance companies have become more aware of the benefits of engaging in proactive employee wellness program.
    "For every dollar spent on wellness programs, the average employee saves $3.27 in medical costs. In addition, sick leave, health plan costs, worker compensation and disability costs decrease by about 25% per year with these kinds of programs in place," she said.
Those who are interested in learning more about CSA shares, may visit www.sproutmn.com/csa.