Building homes with integrity has always been important to David Gruis, general contractor at Wausau Homes in Little Falls, since he first started working in the construction industry in 1992. Since then, he has led many residential and commercial building projects.
    For the last year, he and his wife, Janice, have worked with Wausau Homes, a custom, new home construction company with builder locations all across the United States and now in Little Falls. It has been a wonderful experience, more than he could have dreamed of, Gruis said.
    "It changed our lives," he said.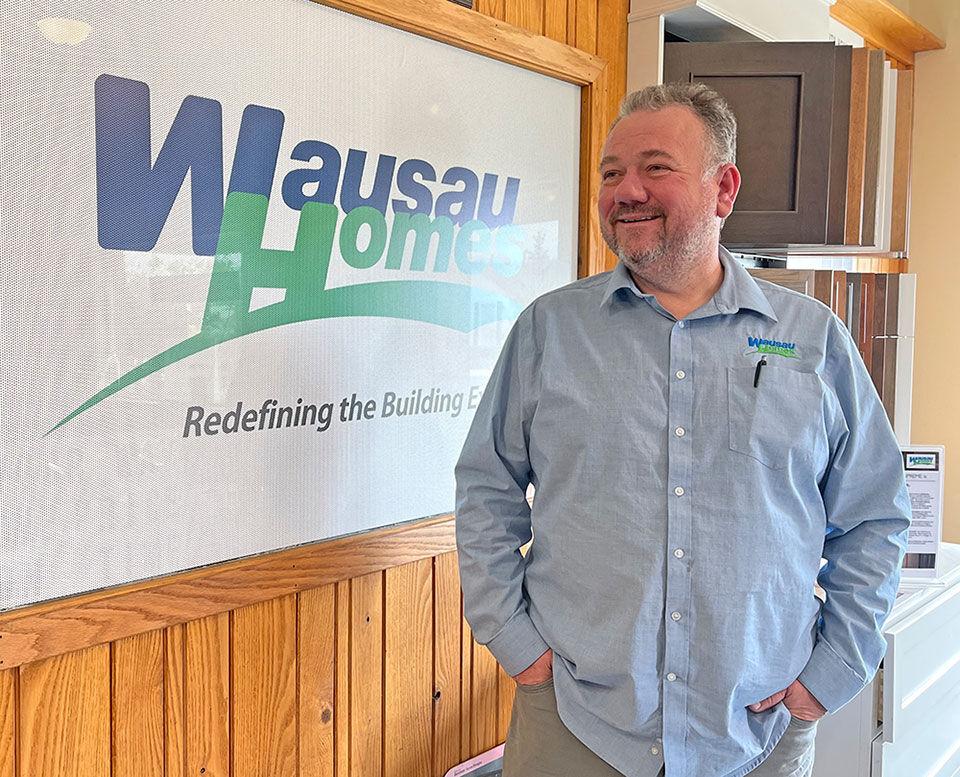 Gruis' journey with Wausau Homes began in 2019, when he and nine other general contractors began the vetting process to be chosen as a Wausau Homes builder for Morrison and Todd counties. During the pandemic, the vetting continued over Zoom meetings where everyone could see the others.
    "They asked us a series of questions in a series of interviews," he said.
    Gruis said that after going through the vetting process for about a year, he became somewhat disgruntled, thinking it was just another interview meeting that would lead nowhere. He eventually respectfully declined.
    "They wanted me to answer one of their questions and I said, 'I'll tell you what, guys. I think we are out on our end. The right person is probably here on the screen, but I have 16 penny nails in my hand and I am going to put them into some wood and build a deck, so we're out. Have a good day,'" Gruis said.
    Never in a million years did he expect that the phone would ring 10 seconds after he left the virtual meeting. It was the person who chooses the builders for Wausau Homes.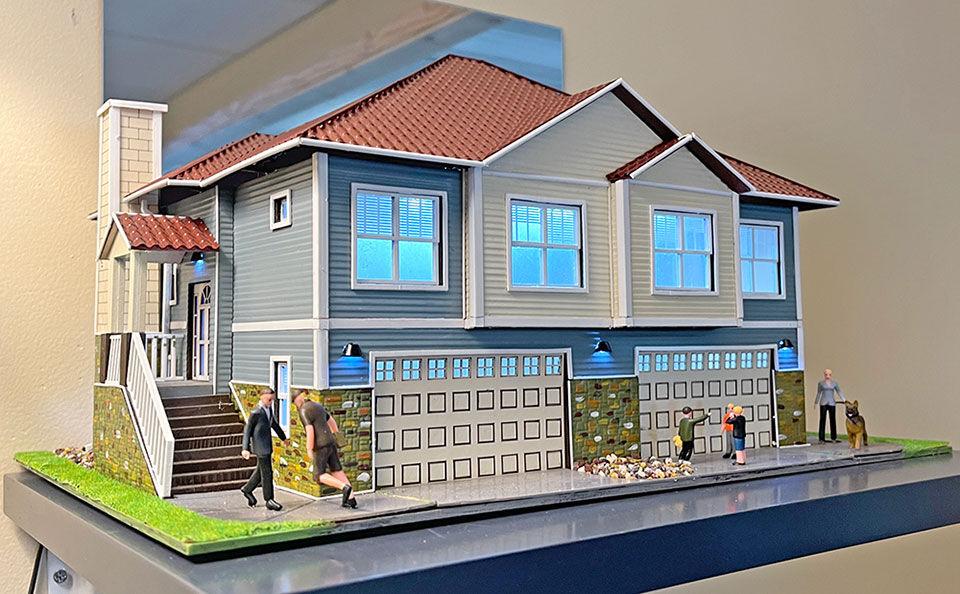 "He said, 'David, do you want to be a Wausau builder?' I told him I thought we had given it a good enough shot. He said, 'Tell me right now and you got those two counties,'" Gruis said.
    Looking back, Gruis is amazed at how he came to be a Wausau builder. In just a few seconds, he had gone from feeling deflated to being the next builder.
    "We just got overly excited about it because when we realized we were in, it changed our lives," he said.
    Gruis said the reason the vetting process took so long was that the company really wanted to get to know everyone to make sure the one they hired would be a good fit. As a Christian faith based company, Gruis said, Wausau Homes values high integrity and good morals. He also believes that the reason they waited to pick a builder may have been to see who would take some kind of action, he said.
    One thing Gruis loves about Wausau Homes is that through all their business dealings and interactions with people, they place Jesus Christ as number one. It represents honesty, integrity, generosity and more, Gruis said. At the location in Little Falls, the concept is illustrated in a painting that is hanging in the reception area. It shows two businessmen coming to an agreement and Jesus shaking hands with one of the businessmen. The painting, "The Senior Partner," was made by artist Nathan Green.
    He also likes the fact that just as tithing is important to him, the company tithes, as well. Once a year, the entire factory also closes down to just go to work for Christian charities for a day, he said.
Because of how Wausau Homes are built, the company has redefined the building experience. The process begins with guests being introduced to the company's website, www.wausauhomes.com, where they can discover what kind of floor plan they want. By going through the catalog, guests can then pick different things they like.
    The floor plans can also be changed to each customer's personal preference. Guests can also pick out what kind of interior they are looking for, such as plumbing and lighting fixtures and more.
    Once guests have made their selections, Wausau Homes creates a short video that essentially gives the guest a virtual walk through of what their home will look like on the outside as well as inside.
    Gruis said that sometimes while guests are able to get a better visual of their home, some may want to change a few things. Those are changes Wausau Homes can easily make before anything has been ordered or produced.
    He recommends people take their time when designing their home and to not rush the process. After all, they are the ones who are going to live there and are investing in their future. He estimates that, including getting a pre-appraisal back from the bank, it may take about 60 to 90 days. Then, the build itself usually takes about 90 days, depending on the size and complexity of the home.
    Although the catalog has thousands of various accessories, Gruis said that sometimes it helps to narrow it down to a few choices for the guest in a style he or she likes. Otherwise, it can easily become overwhelming for the person, he said.
    Once a build is started, its entire process is designed to run smoothly for the guest.
    As Gruis has his own excavating equipment, he does all of the excavating and puts in the foundation. Then a crew from Wausau Homes, who specialize in frameworking, comes out and builds the frame, including roofing and installing doors and windows. Once done, the work is inspected and held to the highest standard.
    "They do it to perfection," he said.     
    Gruis is then able to return to the home and makes sure that all the work that is needed to get done is accomplished. What makes the build to go very smooth too is the fact that Wausau has several electricians and plumbers who work on Wausau builds. The homeowner can also conveniently follow the progress of the build through a phone. Each worker, whether it is Gruis himself, the plumber, electrician or someone else, uploads photos, as well.
    Gruis said he strives to finish a home early as well as within the budget.
    "We always try to make sure there is some escrow money left that can be used on making house payments or whatever. That way everybody is pleasantly surprised and have gotten what they want," he said.
    Gruis also takes on other construction jobs besides new home builds.
    Gruis likes to pass on any savings he can to the guest. One way he is able to do that is by selling a variety of Wausau doors, windows and siding at the Little Falls location.
    In addition when he is in between builds, Gruis offers excavating services to other Wausau builders and to the public.
    About a month ago, Wausau Homes moved to its new location at 400 Broadway West in Little Falls.
    For more information, visit the local design studio in Little Falls or call (320) 414-0770.