There are many reasons Amanda Olson loves working as a bartender at the VFW Post #1112 in Little Falls — the friendships she's formed over the years, the stories she has heard from customers and doing what she can to make a difference in someone else's day.
    "Amanda is an outstanding employee. She is definitely an asset to the VFW. Amanda always has a smile for her customers and knows most everyone by name," said her supervisor, Janis Kunkel.
    Olson was named August Employee of the Month by the Little Falls Area Chamber of Commerce.
    "It was as shocker. It's definitely an honor," she said.
    While Olson gives her all every day, from bartending and serving customers to preparing food and working with different sales representatives, the recognition means a lot to her that someone would go the extra mile to nominate her.
    "It makes me feel like people really appreciate me," she said.
    The anonymous nomination said, "I occasionally go to the VFW on Wednesday nights. I meet my friends for chicken and Amanda always remembers what I want. When we go for bingo on Saturdays and Mondays, she takes care of everybody with their beverages with great efficiency. Amanda is always pleasant to everyone, no matter how busy she is. Her customer service skills are second to none, making her more than deserving to be the Employee of the Month."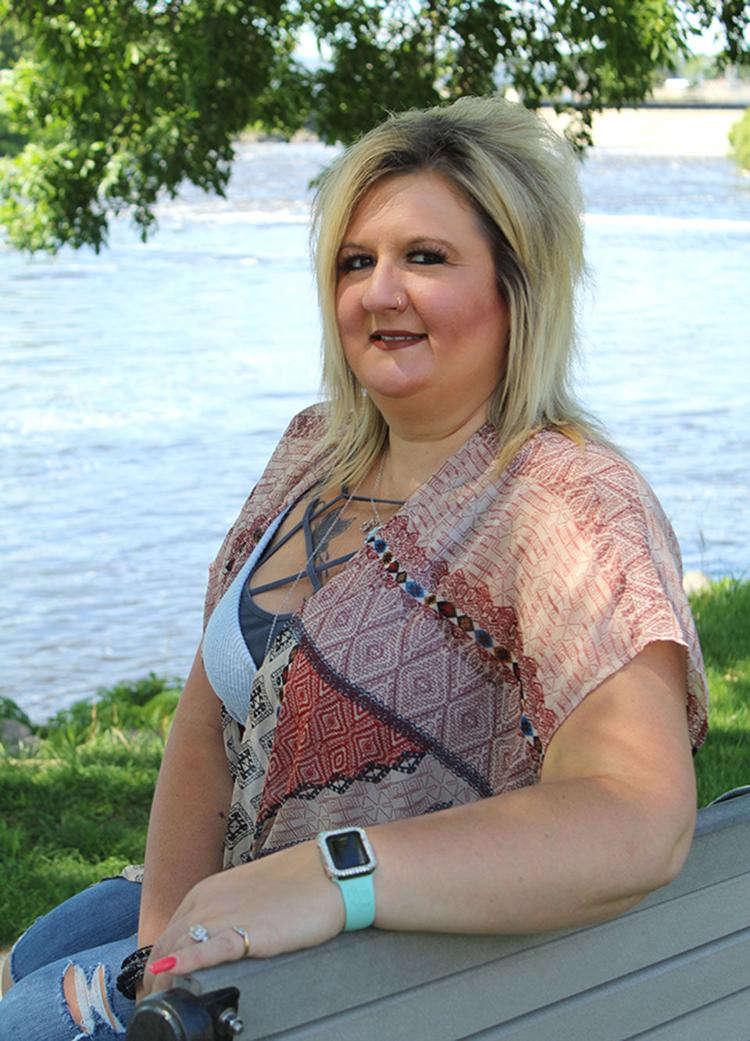 Before Olson started working at the VFW six years ago, she worked on the assembly line at Larson Boats. When it closed, she decided it was time to do something different. However, she wasn't completely new to occupation as she used to bartend in Randall in her early 20s.
    Working at the VFW, Olson has heard many war stories from the veterans and about other hardships. Hearing their stories has given her a whole different perspective on life.
    "I enjoy every person that comes in here and they are always so nice and friendly. I truly love what I do and enjoy going to work each day and interacting with the VFW customers. I value the relationships that have flourished since I have been at the VFW with both my co-workers and customers," she said.
    Some aspects of bartending have changed since COVID-19 arrived to the United States. Although it can get very warm to wear a mask all day, she understands that's what's needed in order to stay open. Keeping it lighthearted, Olson also uses masks with different motifs, many of which are funny and make her customers laugh. Others are blingy, she said.
    When she isn't working, Olson enjoys spending time with her husband, Jason, and their children, Sterling, Haley, Chloe and Gavin. Whenever it's possible, a lot of time is spent outdoors, whether it is fishing for walleyes and sunfish, swimming or just enjoying nature.
    As Employee of the Month, Olson will receive gift certificates from Bursch Travel Agency, GoldSmith Jewelers, Little Falls Integrated Physical Medicine, Linden Hill Historic Event Center, Perkin's Restaurant and Bakery, Red Door Yoga, Subway and Thrive with Vision.