Being named 2019 "Todd County Farm Family of the Year" by the University of Minnesota Extension came as a surprise to Javier Garcia and his family. It is a recognition they consider an honor.
    "It feels good," he said.
    Garcia co-owns Agua Gorda Cooperative in Long Prairie with his brother, Jose. Together they raise a variety of crops, such as tomatillos, tomatoes, cucumbers, cantaloupe, honey dew, watermelon, cabbage, bell peppers, spinach, radishes, cilantro and more.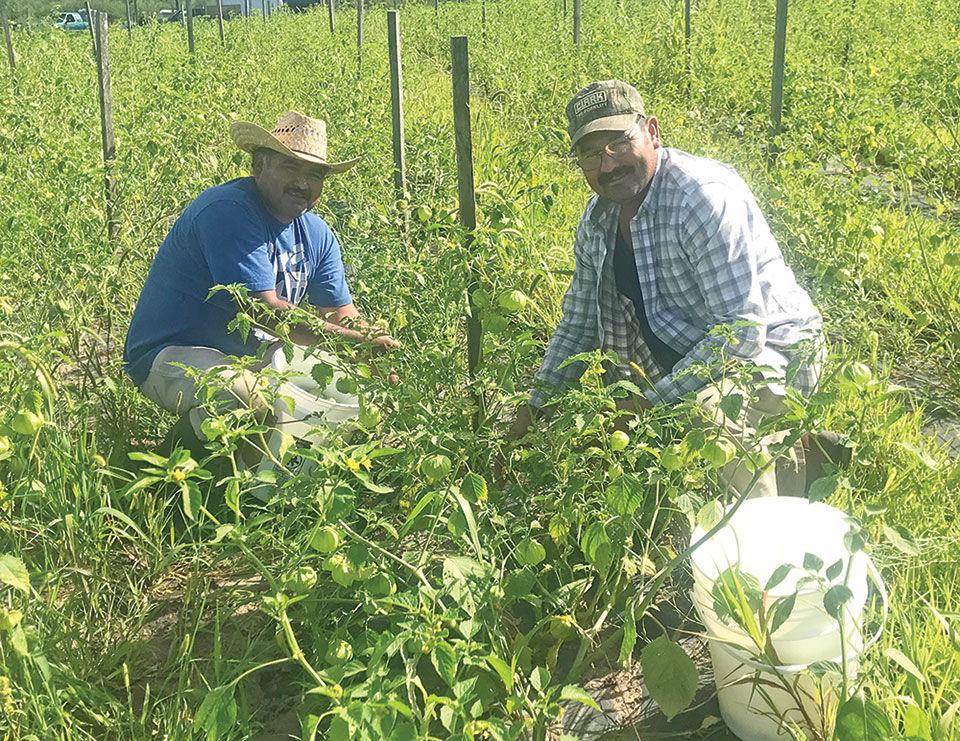 The majority of the produce is sold through the Twin Cities-based Shared Ground Farmers' Cooperative. As about three acres are planted each year with tomatillos, the farm produces about 20,000 pounds annually, which are sold to La Loma Tamales in Minneapolis, which uses the green tomato to make salsa.
    Some of the produce is also used for their personal consumption as well as for Jose's business, Mi Pueblito Market and Restaurant, in Long Prairie.
    Each year, the brothers also grow 400-500 pounds of jalapenos and about 2,000 pounds of zucchini per season. In addition, he estimates they harvest about 1,000 pounds of Roma tomatoes weekly.
    What crops the Garcias plant differs from year to year. While some crops remain the same, such as the tomatillos and jalapenos, it simply depends on what they feel like growing that year.
    In recent years, they have also combined several greenhouses, which allows them to grow vegetables year-round.
    Some vegetables need warmer weather than others. Javier said for tomatillos to grow, they need a lot of sun and preferably temperatures nearing 90 degrees Fahrenheit.
    As weather is the biggest challenge for a fruitful year, the crops are irrigated with a waterline system that allows water to run through the rows.
    "Growing vegetables, you learn something new every year to make it better," he said.
    With a passion for crop farming, Javier said there is no specific part about farming he enjoys more — he loves it all, from producing the seeds to plant with, to harvesting.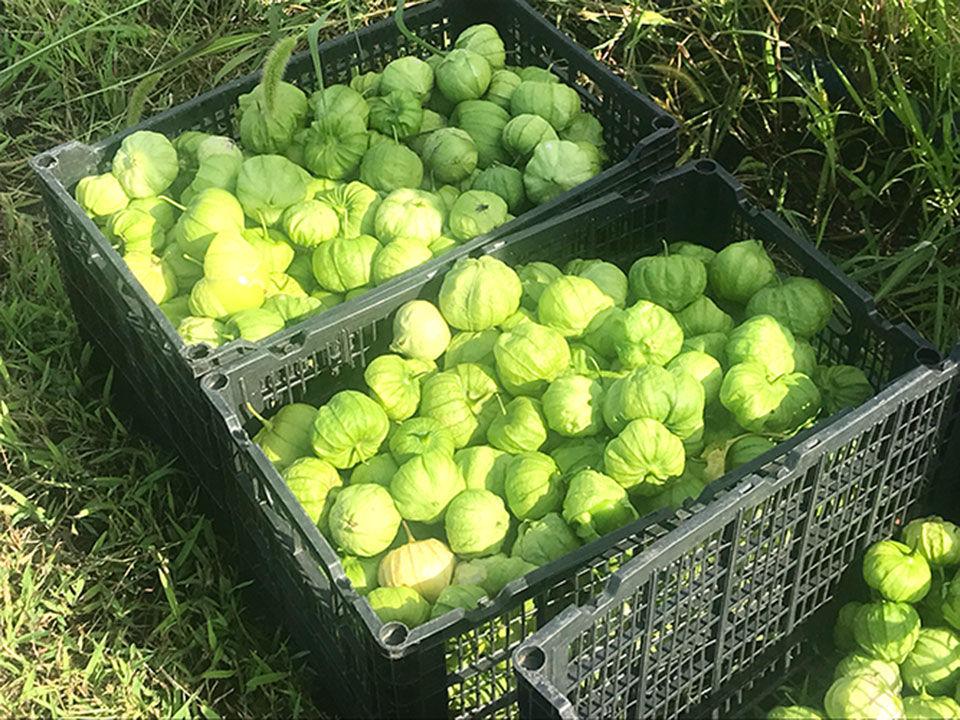 Crop farming has not always been a part of his life. Initially, he and Jose immigrated from Agua Gorda, Michoacan, Mexico in 1993. At first, they worked with fruits, such as grapes, peaches and plums, in Fresno, California, but moved to Long Prairie in 2000.
    However, it was a man named Rodrigo Cala in Turtle Lake, Wis. who taught him how to grow vegetables — something he is very thankful for.
    Javier said what brought them to the United States was the opportunity to work.
    Besides operating their farm, Javier and his wife, Marina, also work full-time at Twin Eagle Dairy in Clarissa. It was there he learned how to speak English, he said.
    When he is not working, he enjoys spending time with his wife and their son, Jorge, 9.