The North Wright County Riverhawks played in the Mid-Winter Meltdown at the Eden Prairie Community Center last week from Tuesday, Dec. 28 through Thursday, Dec. 30, 2021.
They went 2-1 out-scoring their opponents 10-3 picking up shutout wins against Shakopee and Roseau.
On Tuesday, Dec. 28, 2021, North Wright County shutout Shakopee 4-0.
Lilly Gillespie scored an unassisted goal three minutes into the first period. Jenna Kyono added a goal on the power play eight minutes into the third period. Jenna Allen tallied the assist.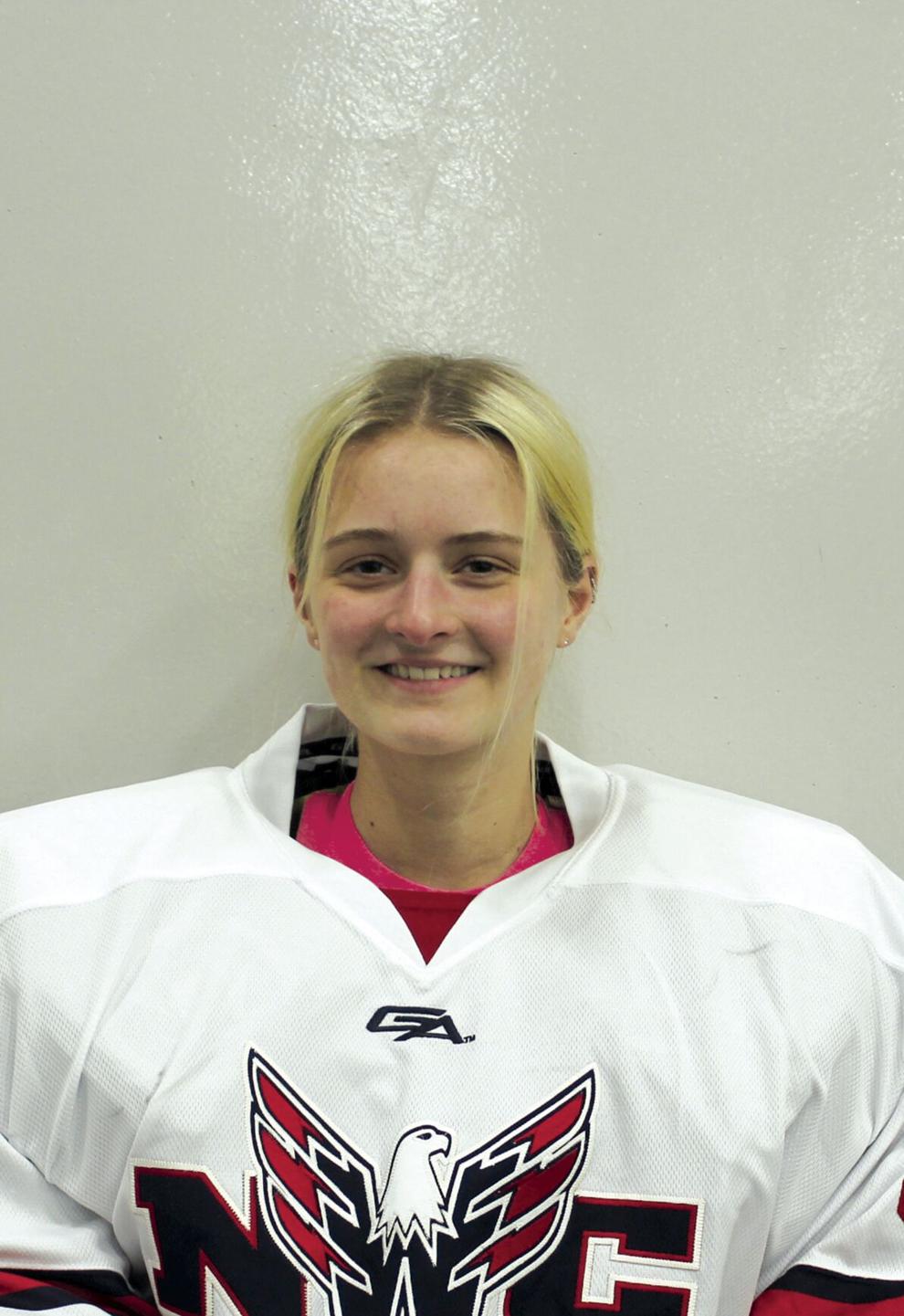 Gillespie and Dani Weiland both scored empty net goals to cap off the 4-0 victory. Jadyn Weiser made 16 saves on 16 shots to post her third shutout of the season. She didn't have to wait long to get her fourth.
The next day the Riverhawks played Roseau in the semifinals of the Mid-Winter Meltdown.
It was a great, consistent game from the Riverhawks. They scored two goals on 14 shots in all three periods to come away victorious, 6-0.
Sydney Petersen netted a hat trick, Dani Weiland scored twice and Annica Walters scored her first career varsity goal. Weiser posted her second straight 16 save shutout.
"We came out flying and played like a team," said Head Coach Cailyn Olesen.
On Thursday, Dec. 30, 2021, North Wright County faced a really talented Benilde-St. Margaret's squad in the Mid-Winter championship game.
Benilde scored a goal in every period on 42 total shots on goal against Weiser, starting in her third game in three days. She made 39 saves giving her 71 saves on 74 shots on goal during the entire tournament, good for a .959 save percentage on the week.
The Riverhawks continue their excellent start to the season against Hopkins/St. Louis Park (5-10, 0-0 Lake) on Tuesday on the road and Minnetonka (11-2, 1-0 Lake) on Thursday at the STMA Ice Arena.