Monticello swim and dive placed second as a team when all was said and done after the section 5A swim and diving meet was finished on Saturday, Nov. 13 at Becker High School.
The Magic finished 18 points behind section champions Cathedral St. John's Prep. After running the table during the season finishing undefeated during the regular season the team finished with a strong showing at the section meet and sent four girls to state as individuals.
Head Coach Stacy Biegler said, "we had a great weekend of competing and achieving many personal best times and scores all weekend. These girls really stepped up and did an excellent job giving it their all at prelims and finals. I am so proud of the dedication and heart each girl gave during every dive and swim. You could really see how they pulled together as a team and fought hard for the team title. We are a young team and already have our sights on next year to regain the team section title."
The 200 medley relay team of Lorna Blechak, Rose Urick, Adalynn Biegler and McKenna Biegler finished as section champions with their time of 1:51.73.
Adalynn Biegler was also the section champion for the 200 IM finishing in 2:13.07 to clinch her spot at the state meet for the IM and finished second during the 100 freestyle with a time of 53.60 seconds to advance to state for her third event and second as an individual outside of the 200 medley relay team.
Urick finished in second during the 100 breaststroke with a time of 1:09.95 and advanced to state as an individual too.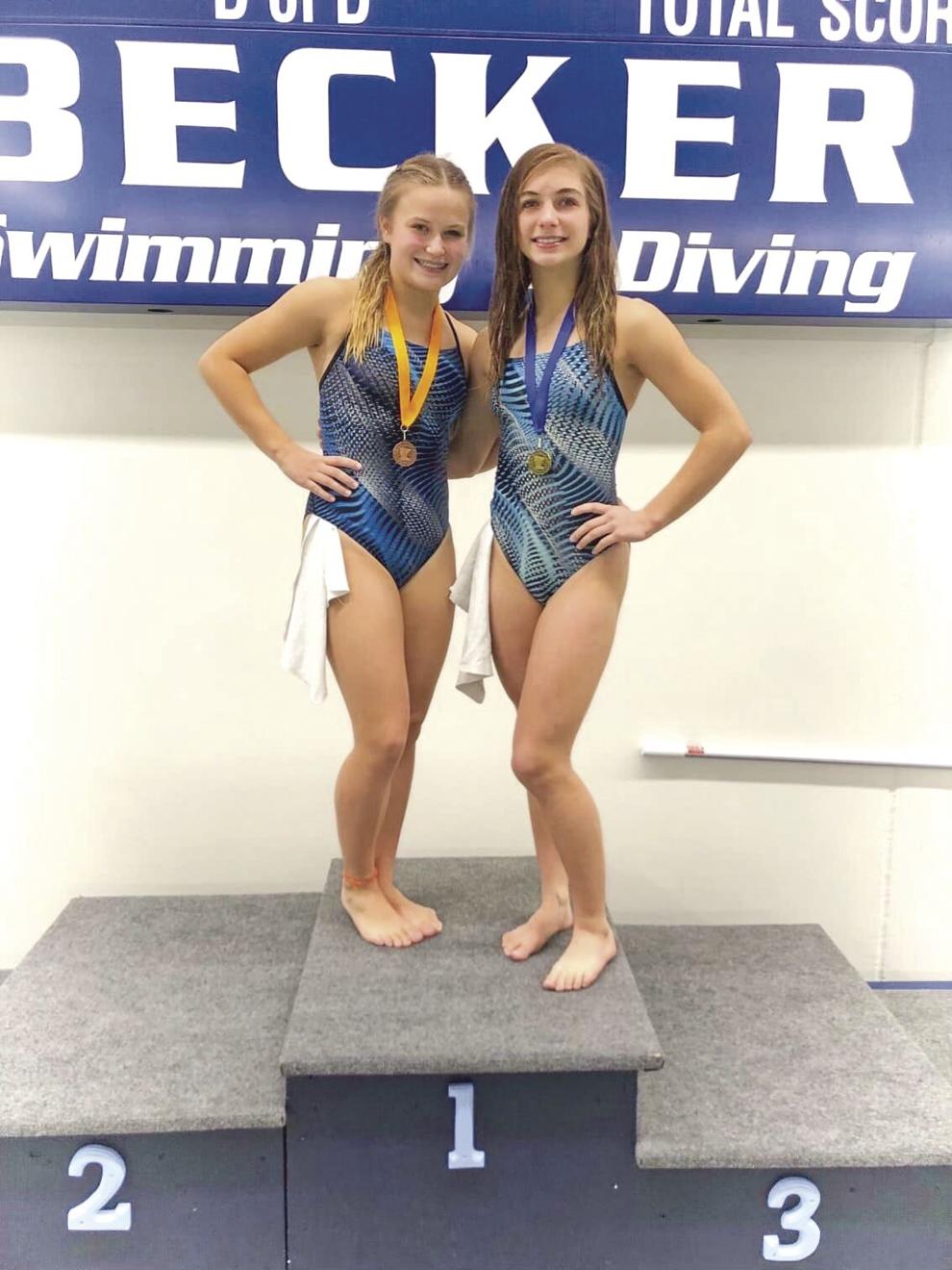 "It was a great first season for me as the Magic Head Coach. I am so lucky to be able to coach with a great coaching staff of Myranda Urick, Heather Peterson and Kristin Zalec and wonderful student athletes that gave it their all and believed in my coaching style," said Biegler.
The Hornets finished last as a team in the section, but are still sending two girls to state as individual divers. Britney Krumrei was the section champion in the one meter dive with a score of 391.95 and teammate Torri Ramert finished fourth with a score of 336.60 to qualify for state.
The MSHSL state meet begins on Thursday and finishes on Saturday at the Jean K. Freeman Aquatic Center in Minneapolis. The diving preliminaries are on Thursday beginning at noon for class A with the finals being held beginning at noon on Saturday. The class A swimming preliminaries are on Friday beginning at noon with the finals starting at noon on Saturday.