Anne Dunn says she was a quite child who had a gift of listening.
The 80-year-old Ojibwe story-teller says it was her gift for listening that has allowed her to share the stories of long-ago shared by her grandmother, mother, and elders of the Leech Lake Reservation where she grew up.
"My Mom always said a story has long really long legs and I have to be ready to tell it," Dunn said Sunday, Oct. 27 from her home in Cass County.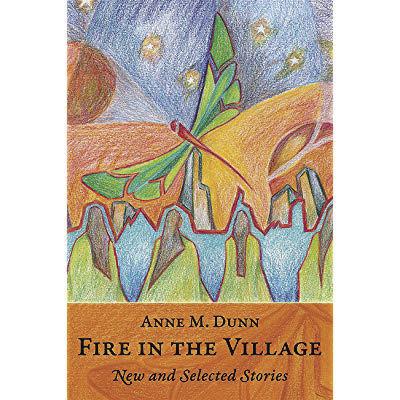 On Monday, Nov. 4, Dunn will tell those stories at a free Monticello Diversity Committee event from 6:30-7:30 p.m. in the media center of Monticello High School.
And on Tuesday, Nov. 5, Dunn will share her stories with 6th graders at Monticello Middle School and with high school students during their November Lunch & Learn session.
Anne Dunn was born on the Red Lake Reservation in northern Minnesota, was enrolled at the White Earth Reservation, and grew up on the Leech Lake Reservation. She had lots of different jobs in her lifetime, including that as a licensed practical nurse, and a newspaper reporter at the Grand Forks Herald. But its her life as professional storyteller that the mother of six says has defined her. Storytelling has allowed her to travel the globe sharing the stories of the Ojibwe people, and has allowed her to publish five books, including her latest, Fire in the Village.
Come Nov. 4, Anne Dunn will be reading excerpts from Fire in the Village.
"Reading allows me to do the best I can for the story and give it a proper send-off," Dunn said.
But she cautions, "I'm one old voice trying to carry a story forward."
"My goal is to honor the stories I'm going to tell. It's almost like my mom and grandma are on the back of my shoulder helping me find my way through the program, she said.
As for the characters in her stories?
"I love them and I respect them. They are not just something written on paper with ink. They have a lot of substance," Dunn said.
Dunn doesn't know what stories she will share until she gets before the public at the high school media center.
"I call upon the energy of the space and from the audience," she said. 
Dunn says she hopes there will be children in the Monday night audience.
"Children are still open to the magic and mystery of talking animals," she said. Talking animals are the basis of many of the century-old legends she shares in her stories.
Dunn was a child herself when she first heard the stories that she shares today.
Many of the stories came from her mother, her grandmother, and at first, her dad.
"I've always been writing and telling stories. At a young age I listened to the stories," she said.
Dunn says she had personal attributes that made being a storyteller easier.
"I was quiet. I knew how to listen, and because I knew how to listen, the elders would share their stories with me," she said.
"I also had a good memory," Dunn said.
But as Dunn traveled, she began to hear other stories which she sought to share among her listeners.
"I always asked if I could share their stories and no one ever said no," Dunn said.
That's because the stories don't belong to the one telling them.
"We're all sharing the stories with others," she said.
Dunn's current book, Fire in the Village, is a collection of 75 of her stories.
For the most part, the stories in her latest book are not stories with happy endings.
"These are not happy little ditties," she cautioned.
Some of the stories speak to social issues. 
"Life was not always good to the indigenous people," she said. 
And there lies the title of her book, Fire in the Village.
"In these stories there was always fire. Something was always being destroyed. Something was always being turned into ashes," Dunn said.
As Dunn continues to explain, she notes that there are fires in the stories, and the 75 stories represent the village.
The book isn't the best of Anne Dunn, as her publisher wanted. However, the stories may represent the best of Anne Dunn at the time the book was published in 2016.
"I still have ideas. At 80, I'm not done," she said.