Two people suffered minor injuries in what appeared to the eye to be a devastating crash and rollover in the late afternoon of Friday, May 24 in Monticello Township.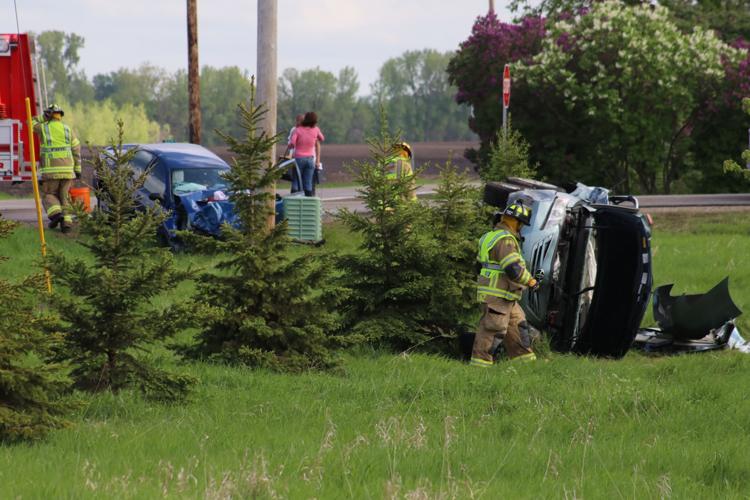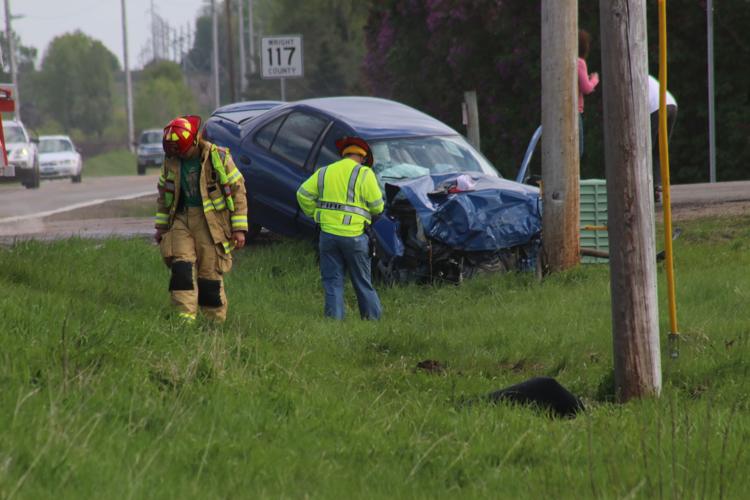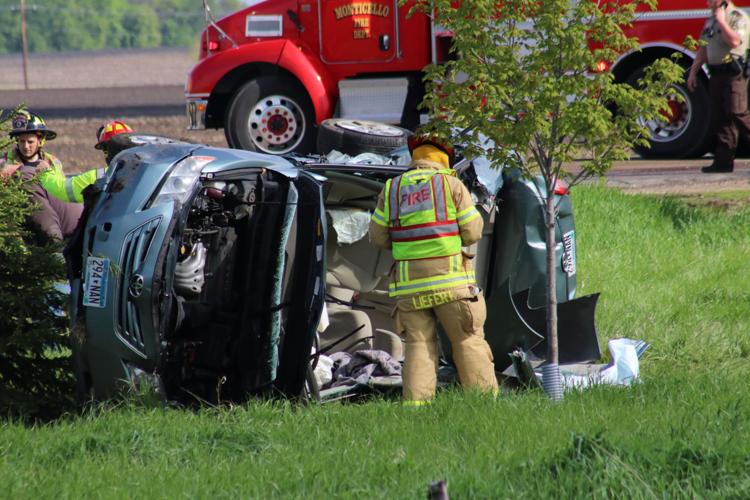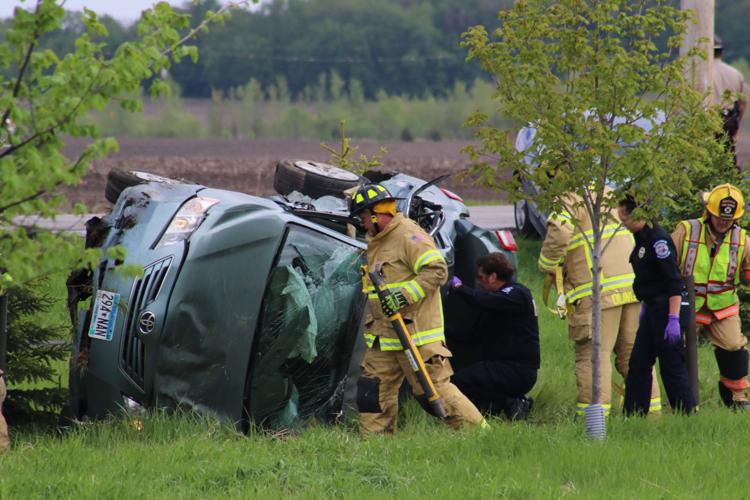 The crash occurred shortly after 4 p.m. in the uncontrolled intersection of Edmonson Avenue and 85th Street NE- across the street from the Monticello Township town hall.
Two vehicles were observed at the intersection of Edmonson and 85th Street NE. One of the vehicles brought to a stopped after hitting a telephone pole head on. The second vehicle was sent into a clearing along a line of small trees between the Edmonson Avenue ditch and a farm field.
That vehicle rolled onto its drivers side. It appeared that two people were extricated from the vehicle by a large crew of firefighters from the Monticello Fire Department.
Two patients were placed in a CentraCare-Monticello ambulance. The ambulance left the scene without lights and sirens.
The Wright County Sheriff's Office confirmed that even though the crash scene looked bad, victims suffered only minor injuries. 
The Monticello Times will have an updated report Tuesday after Sheriff's Office opens following the holiday weekend.