There's fast food drive-thrus and Covid testing drive-thrus.
Now there's even ice cream drive-thrus.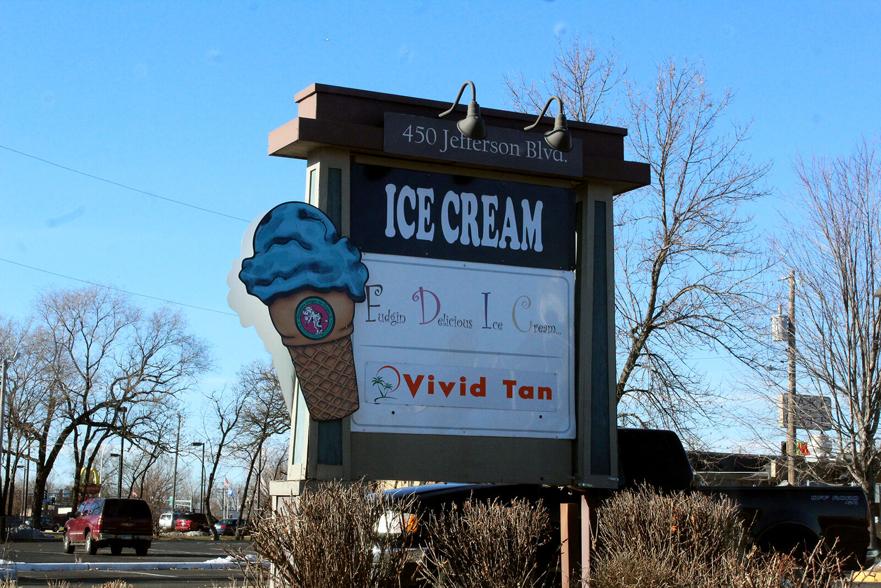 Big Lake-based Fudgin' Delicious Ice Cream, with locations at 450 Jefferson in Big Lake and the food court at Crossroads Mall in St. Cloud,  is opening a third location in Sartell.
The ice cream shop is moving into a former Frugal's restaurant on County Road 120 in Sartell- adjacent to the Walmart store. The newest Fudgin' Delicious Ice Cream will also have drive-thru service.
Owner Anna McKeehan Faber, says the Sartell location should be up and running in the next four to six weeks.
The business is something that Big Lake and St. Cloud customers have come to love for it's crazy named flavors and family feel.
The shop has over 100 flavors of ice cream to choose from, which makes it extremely hard to find a favorite.
There's more than just ice cream though. The menu includes 1/3 pound burgers, Philly cheese hoagies, buffalo chicken hoagies, chicken tenders, hot dogs, ham and cheese curds, and fries.
McKeehan Faber said the new building in Sartell just seemed like a no-brainer. The building in Sartell has been vacant for five years.
"Timing is everything and the location is great just as easy on and off as McDonalds," McKeehan Faber said. "It's close to home and the building has been there empty and is a perfect set up for business."
McKeehan Faber said times during Covid have been tough for everyone, but family has been something that is making it bearable.
Fudgin' Delicious first opened in Big Lake in 2011 and has been a family affair ever since.
"My daughter, Melannie plays a huge role in helping manage all of our locations," McKeehan Faber said. "My step-daughter Allison, my husband Eric and my daughter's boyfriend Mike all play big roles in helping to keep the locations staffed, trained and running smoothly. We are all hands-on and work one location or another every day."
There's a lot of helping hands when it comes to running Fudgin' Delicious Ice Cream.
So far people have shown a lot of interest in the new location and are patiently waiting for the grand opening.
The shop in Big Lake is closed for the season, but the Sartell location with be open from 10 a.m. to 10 p.m. every day.
The family hopes to open one more location in Rice that will sell just ice cream.
Fudgin' Delicious Ice Cream previously operated stores in the former Twin Pines Restaurant in Rice and in a home decor store in the Crossroads Mall in St. Cloud.
For more information, visit the Fudgin' Delicious Facebook page for daily updates.