The City of Big Lake has taken legal action to clean up a residential property that has been deemed hazardous.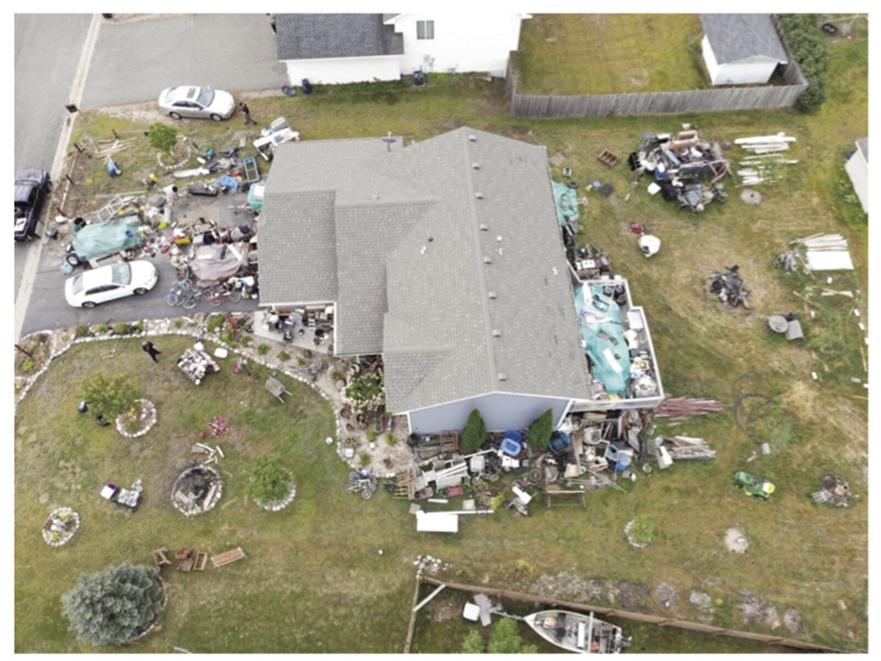 The Big Lake Police Department receives nearly daily complaints about the property at 4303 Ridge Circle because of the junk piled high outside the residence, the blighted conditions the junk has caused, illegally parked vehicles on the property. and excessive storage and rubbish throughout the yard and along the property lines.
Now the property owners and any lien holders have 30 days to clean up the property or face a court order allowing the City to remedy the hazardous conditions on the property and assess the cost of clean-up to the owner's property taxes..
For over six years the City of Big Lake has been sending notices of code violations to the residence and the Big Lake Police Department has issued numerous citations. However, property owners or tenants have not remedied the problem.
Thomas G.Provov and Eileen G. Provov are the joint tenants and fee owners of the property, which they purchased in 2014, according to a title search performed for the city's attorney. Joseph Anthony Sneberk and Annette Christine Sneberk purchased the property for $180,000.00 from  the Provovs via a contract for deed in March of 2017, according to documents provided by the City of Big Lake.
On Thursday, Nov. 12, the Big Lake City Council passed a resolution ordering the repair and removal of hazardous conditions at 4303 Ridge Circle.
The action was taken as part of the consent agenda, with no public discussion on the matter.
However, Big Lake Mayor Mike Wallen noted, "It's about time."
A memo from the City's legal firm, Campbell Knutson, states that the property at 4303 Ridge Circle "contains excessive combustible storage within 10 feet of the property line and stored items blocking the means of egress or ingress to the property in violation of the Minnesota State Fire Code.
The property constitutes a health and safety hazard to any occupant as well as neighboring properties, the memo states.
Correspondence from the law firm notes Big Lake Fire Chief (and city council member) Seth Hansen stating that there are multiple violations of the State of Minnesota fire code at the property. In addition, Hansen stated that if the property were to catch on fire, the Big Lake Fire Department would not be able to nor attempt to make an entry into the home on the property due to the safety hazards that exist at 4303 Ridge Circle.