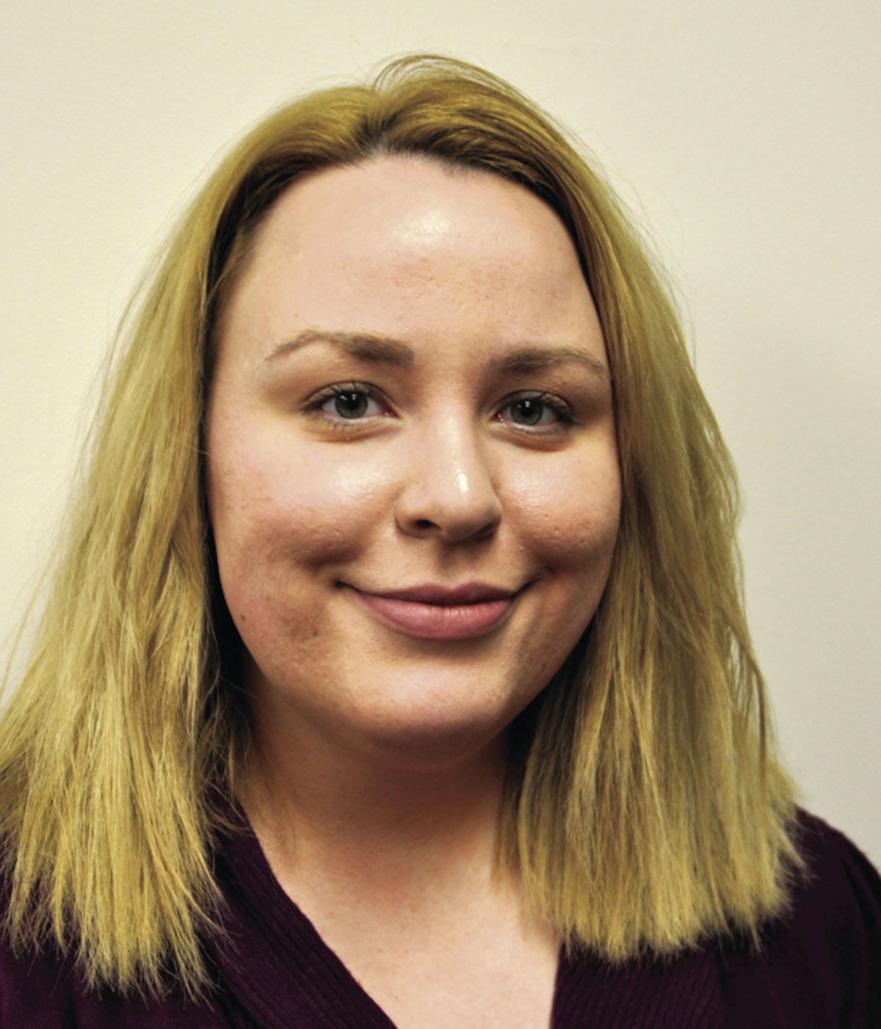 Minnesota nice is not just a lifestyle here in Minnesota. It's a religion.  We each have stories of how nice fellow Minnesotans can be and how, in return, we try to return the kindness.  
Following the disappointing 38-7 loss on Jan. 21 against the Philadelphia Eagles, many Minnesotans questioned whether they would have to be nice to our out-of-town visitors during the Super Bowl.
While still recovering from the Vikings loss, many Minnesotans' spirits were also further dampened Jan. 22 when rush hour came and they had to drive home in rush hour traffic in 10 inches or more of snow.
I was one of those with dampened spirits. Before leaving on my usual trek home to Robbinsdale from my office in Osseo, I stared out the window and saw the planet Hoth from the beginning of "Star Wars: The Empire Strikes Back."  Hoth is snow covered, for those of you who are not "Star Wars" fans. 
I feared the worst. Not because I half expected White Walkers from "Game of Thrones" to appear from the blowing snow. No, I was scarred how my Toyota Prius, with front-wheel drive and terrible tires, would fare in the snow. Looking back, I should not have stayed late at the office but thanks to a few Minnesota angels I made it home.
I set off around 6 p.m., hoping that there would be fewer cars on the road. When I left the office my poor Prius could go 13 miles per hour with my pedal to metal. If this had been a summer day I would have been driving like Mad Max, but instead my car was moving like a sloth.  
Once I arrived on the highway I noticed the rush hour traffic had luckily died down, but there were a few aggressive drivers who grew impatient with me on the road. 
Despite the road having been slightly plowed, my car got routinely stuck in a mere 3 inches of snow or more. I became fixed to the ground every time I came to a complete stop. I'd have to turn on my caution lights to let other cars pass while I kept pumping the gas and moving my tires for any traction to little avail. Eventually, after five to 10 minutes my car would eventually go. 
Closer to home I grew tired at getting stuck in the snow at every red light so I started running them while doing a quick rolling stop to check to traffic. I worried what I was going to say if I got pulled over by the police, but I just wanted to get home.
Finally I made it two blocks away from home and got terribly stuck on a side street in Robbinsdale. The city hadn't plowed the road and it was covered in 8 inches of snow. There was no way to back up, I could only move forward.
Suddenly, out of nowhere, a kind gentleman appeared at my window offering me assistance. His car was also stuck and the man was covered in snow. I initially declined because I wanted him to focus on getting his own car unstuck. I offered to help get his car out, but he was insistent on helping me rather than himself.
While the gentleman was pushing the car and I was inside at the wheel, another Minnesota angel appeared out of nowhere and the two men pushed my car forward to get some momentum going. Eventually the car budged and started to move. I yelled out the window thanking them for their help.
My car slowly trudged down the block at three miles per hour. My windows were open and I heard a nice woman call out from nearby and ask if I needed help. I declined and told her "thank you" but that the other gentleman down the street needed more help. I knew my car would get home eventually with the little momentum I had going.
Suddenly out of nowhere, a teenager started doing donuts in the middle of the street and got really close to my car. I hit the brakes killing my momentum. I tried hitting the gas again but my car was stuck again.
I realized why the boy got so close to my car when he popped out of his vehicle and offered to tow my car home. Knowing I wasn't going to get my car home, I took him up on his kind offer. He told me he had towed four other cars that night. I was impressed the teenager saw the storm as a chance to help his neighbors in anyway he could. In this case, he thought he could tow cars because he happened to have a towing cable in his trunk. He was just being Minnesota nice.
After he towed me home I tried to get my car in the driveway, but got it stuck in some snow. My next-door neighbor's son, a 12-year-old boy who was out shoveling and salting his driveway, offered to help dig my car out. He also brought out some salt from his garage to put under my tires for traction. I was inspired how kind and quick the boy was to do something nice for someone else without giving a second thought.
Halfway through digging out my car, the teenager happened to be driving by and he came and helped again. I successfully get my car up the driveway and parked. I was finally home.
I was so impressed at how selfless and kind all five people were who either offered or provided assistance to me during the storm. Without them, I know I probably would not have gotten my car home. I have never seen so much kindness as I did that night on those two blocks in Robbinsdale.
It's amazing how disasters of all shapes and sizes can bring out the niceness in people, especially in Minnesota. When people are in need, Minnesotans come to the rescue, like superheroes.
While the Vikings may have lost our chance again at the Super Bowl, we can never lose our Minnesota niceness. Deep down though, I don't think that there's anyway we ever could lose our niceness.
As hosts, let's be sure to show the New England Patriots and the Philadelphia Eagles teams and their visitors what Minnesota niceness really is no matter how we may feel about them, or how their fans have treated us. It is just the nice, and right thing to do.