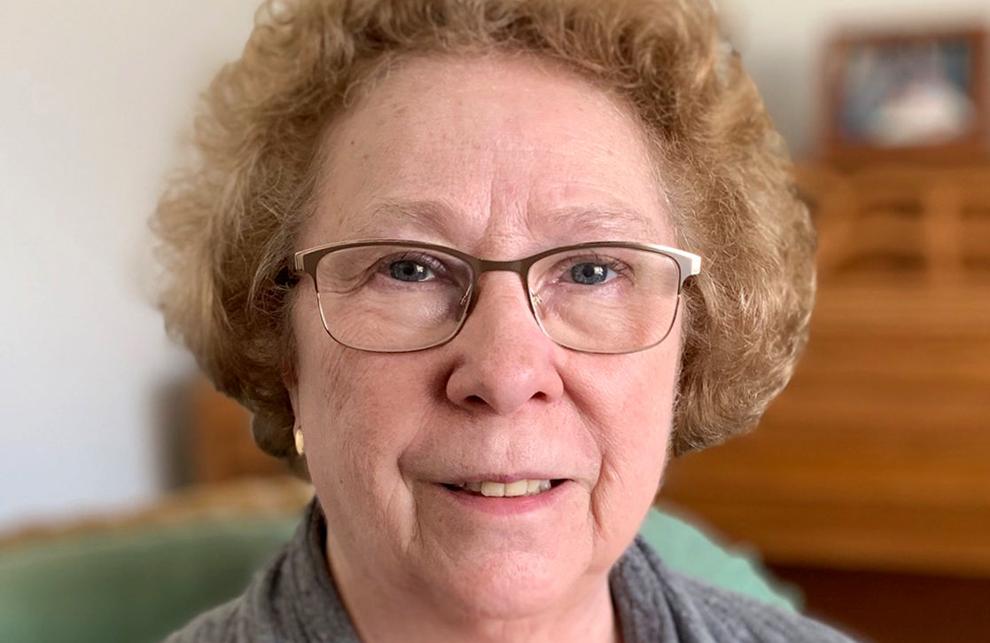 Tears have been flowing steadily in Brooklyn Center this past week. Every resident — and former resident, like me — has been struck with anguish as the eyes of the world zoom in. The death of Daunte Wright on 63rd Avenue North has reverberated throughout the city and the metro, which is still reeling from the death last year of George Floyd and the Chauvin trial now coming to a close.
As we watched the news after the police stop and shooting of Wright, we could see our tiny 1955 gold-colored ranch house in the background. The tree-lined street is rimmed with similar houses, small ranches built on what had been potato fields as the Baby Boom boomed in the mid-1950s. We never called those houses "mid-century modern" when we lived there in the 1980s and 1990s. We went to school events at Orchard Lane Elementary, walked the dog through Kylawn Park, and shopped at Brookdale. It was a warm and inviting — and very diverse — community to call home.
No television cop show writer could have developed a more implausible script for what happened on that street on April 11 — another Black man killed by police just 12 miles from the Floyd death of May 2020. With our entire state on high alert as the Chauvin trial winds down, Wright's death has generated intense outrage from the Black community, as well as anger and disbelief from just about everyone.
I confess to being a cop show fan. I faithfully watch "Blue Bloods" and "Chicago PD" and rarely miss any of the "NCIS" franchises. It's been fascinating watching how their storylines have changed over the past year, reflecting the painful issues surrounding policing onto our television screens.
In one recent especially gripping episode of "Chicago PD," Atwater, a Black officer and his partner, Ruzek, who is white, were discussing the shooting of a young Black man by a white cop. The shooting was unjustified, they both agreed. However, Atwater was adamant that was not enough. "I've got to be angry, why not you," he shouts to his white colleague.
And that's where we are today in Brooklyn Center. There is much anger — from the protesters who have loudly and sometimes violently congregated around the Brooklyn Center Police Station. There's anguish in City Hall, where the local government has gone through total reorganization and is now trying to regroup.
There's anger in police ranks too, I surmise. There's probably those angry toward the way the officer involved was treated, from those who feel it was a tragic accident. There's most likely anger among officers and police chiefs that this one action will only deepen the divide between police and people of color.
As a person who's always felt we can support Black Lives Matter and our public safety teams at the same time, I feel anger too. There's the "oh why us" anger, why in Brooklyn Center? There's the "how could an officer mistake a Taser for a gun" anger. There's the anger I feel when I see vigilantes using this tragedy as an excuse for destruction. There's the anger, "why this young man" and for any young Black person who feels threatened any time police come calling.
My prayer is that the collective anger and the torrent of tears can be challenged into power to take us to a better place.
But change takes more than emotion. It will take real action — our energy needs to lead to substantive police reform and the reimagining of public safety. Police reform legislation at the state and federal levels needs to be approved. Police need to understand their own biases and be open to new methods and standards. We in turn need to support our law enforcement agencies in their quest to keep us safe. Our educational leaders need to constantly address racism and discrimination in their institutions. We need our faith leaders to continue their leadership with messages of compassion.
Our anger can lead to empathy for every other human being — for the young father who lay dead on 63rd Avenue North, for protesters who feel abandoned by white society, and for all of our neighbors.
Let's stop screaming. Let's start listening. Let's use this energy to propel us toward a stronger community and a better world.
Peggy Bakken is a former executive editor and a columnist for APG-East Central Minnesota. Reactions welcome: peggy.bakken@apgecm.com.