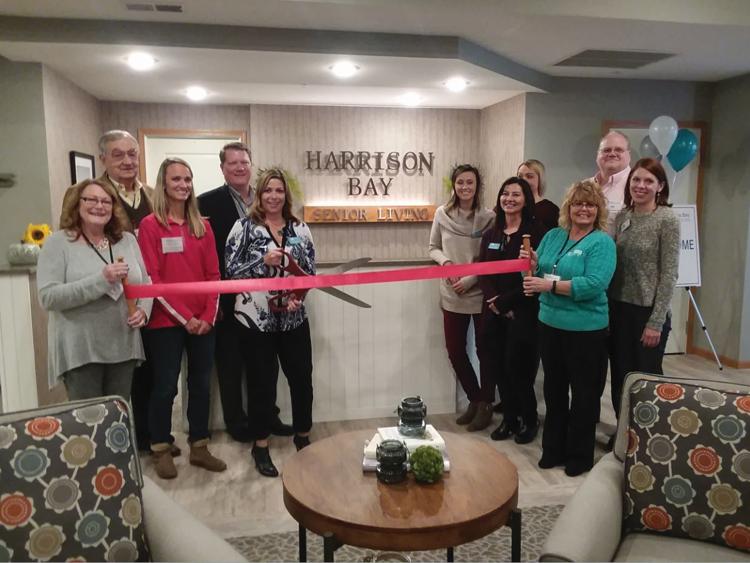 Harrison Bay Senior Living officially opened their doors with a Grand Opening event on Sunday, Oct. 28th complete with champagne, speeches from local dignitaries, and a ribbon cutting.
This new facility features a party room where residents can host family gatherings, a saloon style kitchen, and a salon. They are also unique in that they are pet friendly and focused on creating activities specific to their residents' interests and creating a homey environment.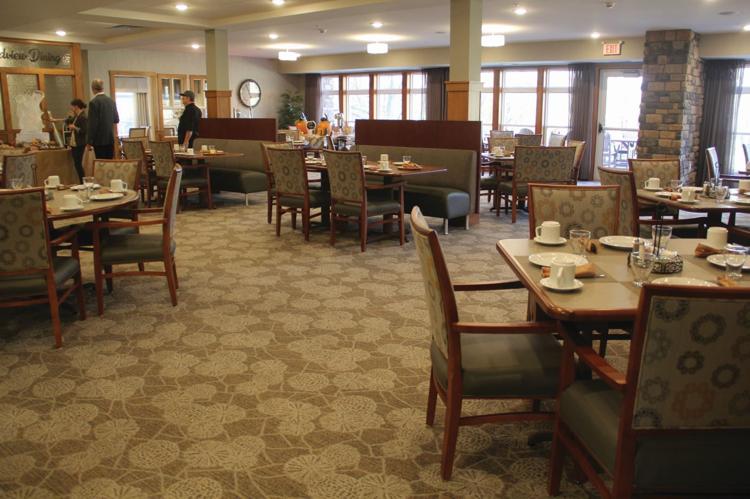 "I just really want it to feel open and welcome and inclusive of everybody," says Director Lindsay Brown. "I'm really excited to build my team and then also build a community."
In attendance at the Grand Opening was President and CEO of Tealwood Senior Living Howie Groff. "If you go on our web page you'll see that we have a big commitment to enriching the lives that we serve," said Groff. "I hope you get to tour the building and see it's beauty. I think it's just a lovely place that people want to call their home."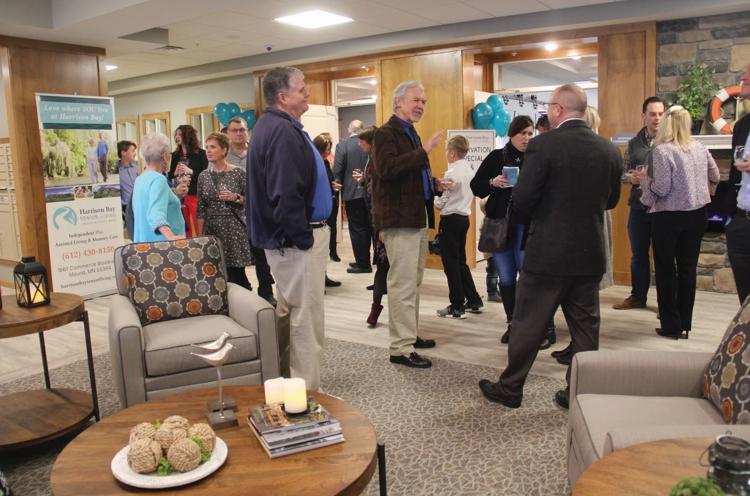 Agreeing with this sentiment was Mound City Manager and Director of Public Works Eric Hoversten, who worked closely with the Tealwood staff and Trident Development team to bring Harrison Bay Senior Living to fruition. "This is exciting for Mound," Hoversten stated at the ribbon cutting. "It fills a gap in our housing inventory for those people who are looking for something they don't have to take care of themselves. And it comes along with the offering of services, so that's a wonderful amenity for our community and thank you for bring that to us."
Hoversten added that the city of Mound is grateful for the extra jobs that this will bring to the community as well. "And also, more than just if it were an apartment building, this brought jobs to our community. Approximately 40 full time equivalents, they become one of the larger employers in the city of Mound as soon as they come up and reach their full capacity. So a wonderful economic addition to our community as well."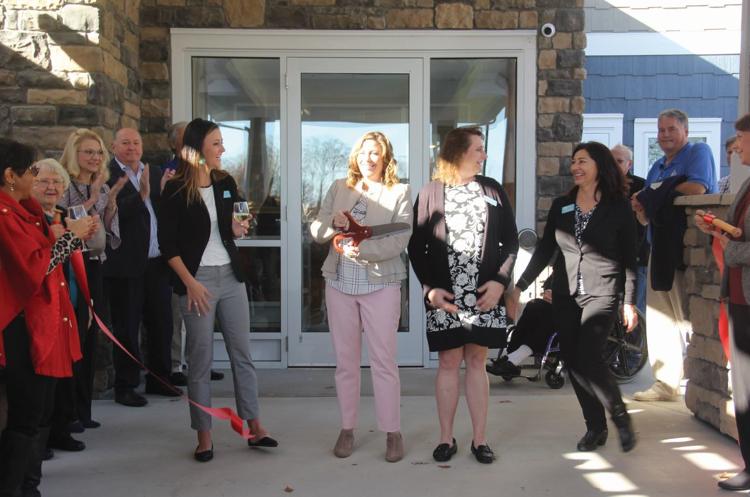 Of course, the Grand Opening would not have been possible without the work of Trident Development LLC, and so developer Roger Fink also shared a few words. "The city of Mound has been wonderfully cooperative and patient with us in working through a number of different ideas and concepts from site to site until we landed on this one," said Fink. "I haven't been here for a couple two or three months and I'm amazed. I saw it coming together but, Eric, I never imagined it would be this great when I was making the presentation but it's really great."
He adds, "I want to thank Tealwood Senior Living for all of their input, all of their participation, all of their great ideas, all of their assistance, hardwork, and dedication to helping us get this thing from day one to where we are today and we could not do and would not do a project like this without Tealwood so a big hand to Tealwood Senior Living."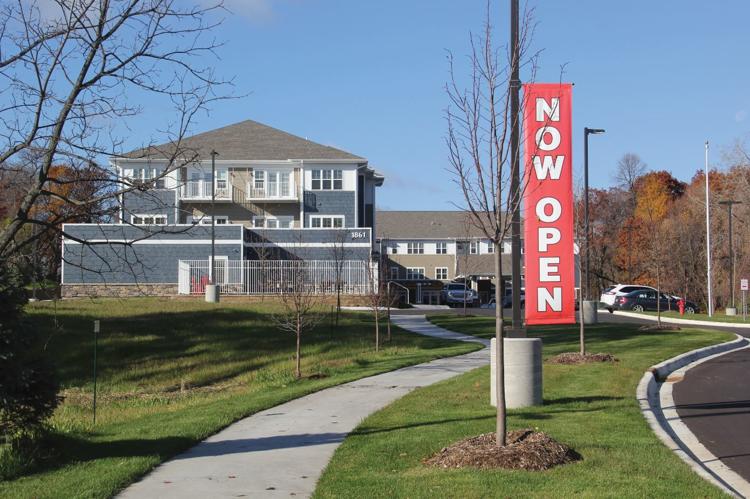 Harrison Bay Senior Living is now officially open for business and welcomes resident and employee applications. For more information visit www.harrisonbayseniorliving.com or call 612-430-8150.
Follow The Laker and Pioneer on Facebook.