The city of Minnetrista has two council seats on the ballot. Incumbent Pam Mortenson is seeking re-election, and John Tschumperlin and Elroy Balgaard are also running.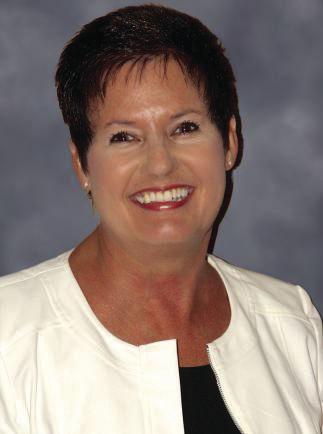 Minnetrista City Council candidate: Pam Mortenson
Party (if applicable): N/A
Office sought: Minnetrista City Council
Have you previously run for office (please elaborate): Minnetrista City Council in 2014. I won that election and running for re-election, second term.
Have you held other elected office (please elaborate): Minnetrista City Council 2014-2018. Currently completing my first term and running for re-election.
Endorsements from organizations you have received: Our Minnetrista- a group of engaged residents that work to continue efforts that are in the best interest of all Minnetrista residents.
Are you a veteran/active service member (please elaborate): No.
Are you a member of ethnic/religious minority (please elaborate): I am a Christian and a nine year member of Freshwater Church.
City/Township of residence: Minnetrista
Other personal details you would like to share (family members, education, etc.): Celebrating 38th anniversary, two children, both married in 2017. I am expecting my first grandchild in April!
What do you think are the biggest issues facing constituents?
Balancing the growth of the city with rational long term planning. This is achieved by focusing on priorities, conducting pro-active discussions, commitment to good financial decisions, and working collaboratively with city staff, residents, developers and fellow officials to maintain a well-functioning community.
Of those issues, what do you think is the most pressing and how would you deal with it, if elected?
Many of the issues that were pressing at the beginning of my first term have been addressed and successfully moving forward. The biggest challenge continues to work within the financial budget and focus on the five year pavement management plan that prioritizes maintaining and repairing the city roads.
What is your long-term vision for the community?
Through the effort of well managed growth by anticipation of the needs for the future, Minnetrista will maintain and preserve the natural amenities and small town charm. Minnetrista will master well planned development, infrastructure improvements, conserving our natural resources while working within the financial budget.
What types of developments (if any) would you like to see in the city in the next four years?
Strive to find opportunities for quality and managed commercial growth in commercial key sites that make sense to the growth of our city and residents. Continue to work with developers for ongoing and current projects.
The city of Minnetrista is currently in the process of trying to determine whether there is a need for a new water tower, where it should be located, and what type should be built. What factors would you consider when addressing this decision?
The city staff, engineers, and city council have gone through extensive research to determine the best location of the future water tower. Factors considered involves water pressure, fire fighting capabilities, storage, current and future demands and cost. The council is listening to the voices of the residents. No final decision has been made and there are discussions before a decision is made.
Minnetrista passed an ordinance this year banning short term rentals. How do you feel about this decision?
This topic has been presented to the council a few times over the past years. Recently a noticeable uptick in the number of properties are being listed. A growing amount of concerns by residents included: public safety, traffic, parking on roads, and general impact of the neighborhoods. The residents were loud and clear in favor of banning short term rental. I believe the city council made the right decision.
How does your experience/history make you the best candidate for this office?
Minnetrista City Council received an 80 percent approval rating on the 2017 city resident survey. Over the course of my first term, the city council has restored ethical leadership, addressed neglected infrastructure including the completion of the water treatment project, and supported police and fire services resulting in high level of safety. I am honored to serve the city of Minnetrista and be involved in making the right decisions that best serve our city.