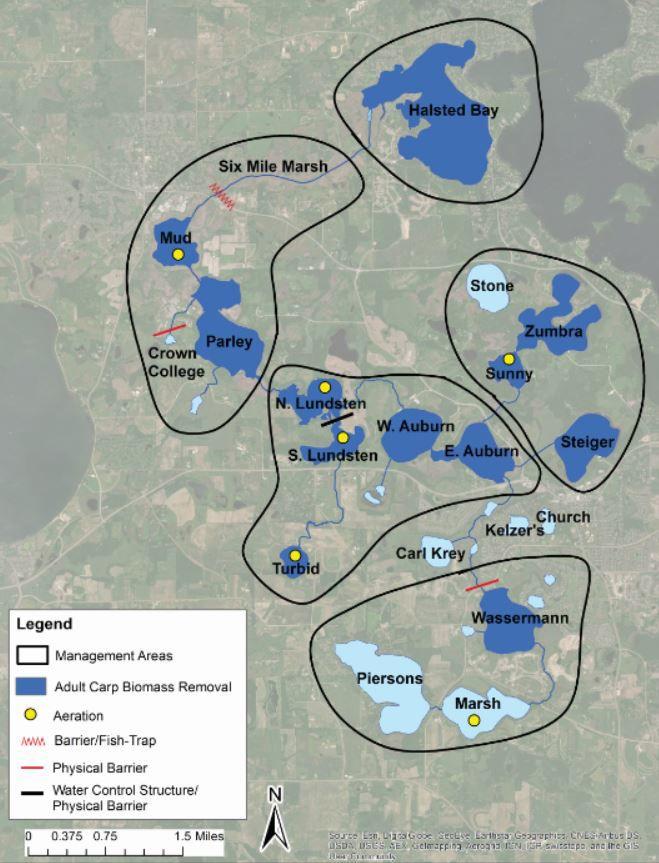 The Minnehaha Creek Watershed District (MCWD) continues their carp management efforts in the Six Mile Creek-Halsted Bay Subwatershed. This is a project that will span approximately 10 years.
Most recently the MCWD has spent the winter constructing barriers north of Wassermann Lake and east of Mud Lake. Additional barriers will be added in the future. The barriers serve to help contain the carp, which will make their population sizes easier to manage through removal.
The barrier installed between Mud Lake and Halsted Bay will prevent carp migration from Halsted Bay and Lake Minnetonka to Mud and Parley Lakes. This will contain the carp populations and help with removal efforts. The barrier will incorporate a trap to capture additional carp and remove them from the lakes.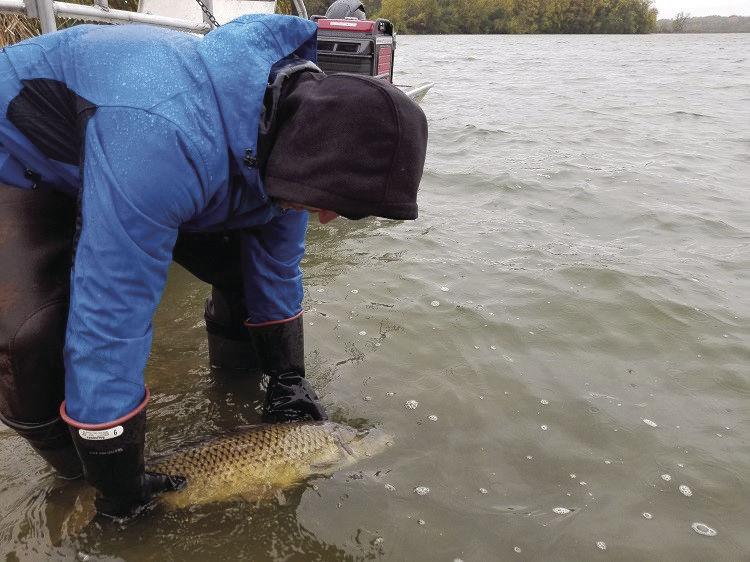 "The barriers will be permanent. They've been designed in a way that they have gates that can be raised and lowered so you can allow other game fish to migrate and you can also help with debris management," adds Project Manager Anna Brown. "There will be pretty active fish management at the barriers so our staff will be going out particularly when we think that they're migrating and we can actually use them as a removal aid as well. If they're stacking up at the barrier we can remove fish right from the stream channel there."
Aeration will be the second winter step of the MCWD carp management plan. Over time, aeration units will be installed in six of the shallow lakes in the subwatershed in order to prevent freezing during the winter. These six lakes are Mud Lake, North Lundsten Lake, South Lundsten Lake, Turbid Lake, Sunny Lake, and Marsh Lake. They were identified as carp nurseries. Aerating these lakes will prevent winterkill of bluegill sunfish, which are predators of carp eggs.
Carp will also continue to be removed from the lakes. The goal of carp removal is to achieve a target of below 89 pounds per acre of carp in each lake. This threshold is the maximum carp density that the lakes can support before ecological damage may occur. Various strategies will be used for removal including winter or open water seining, box-net trapping, and trapping carp in stream channels as they migrate from one body of water to another.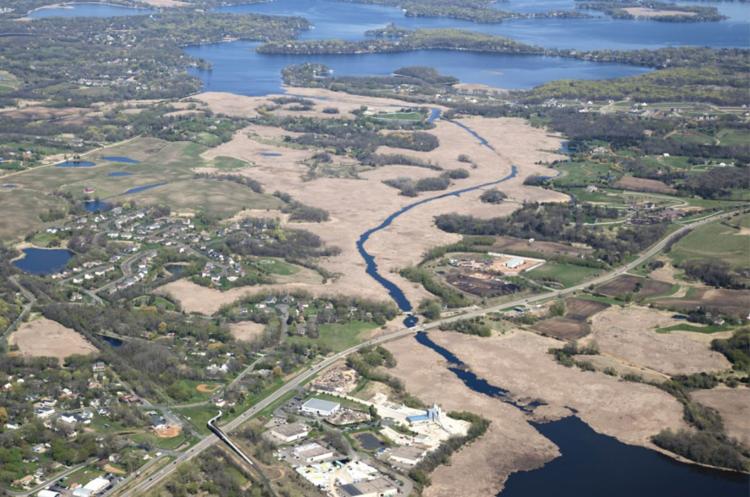 "This is a really important first strategy because a lot of other in lake management practices aren't going to be effective when carp are still in there stirring things up. So the idea is get them out of the way, remove them and then we can focus on these other strategies," says Brown. "A big sort of next push is to then restore the congruous wetland and upland systems and so you're kind of expanding that habitat benefit from the water to the wetlands to the upland. So it is really the first phase of this overall habitat restoration program."
"It really is a habitat restoration," adds MCWD Director of Communication and Education Telly Mayamek. "It's going to restore the lakes to a healthy level for other wildlife, so it isn't just a carp lake."
Follow The Laker and Pioneer on Facebook.