In preparation for the Aug. 11 primary, The Forest Lake Times asked primary candidates to fill out questionnaires. The candidates' responses are reviewed for accuracy and clarity. 
Republican primary candidates Ann Neu and Joelle Walmsley for the Minnesota State House of Representatives District 32B, and Democratic primary candidates Brian D. Hile and Josiah Hill for the Minnesota State Senate District 39, did not submit a questionnaire response.
CD6 GOP Primary Questionnaire
Republican incumbent Tom Emmer faces a rematch in a 6th Congressional District primary against Patrick Munro, who unsuccessfully challenged him in primaries in 2016 and 2018.
The winner of the Aug. 11 primary will face DFL candidate Tawnja Zahradka, who has no primary challenger, in the November general election.
Thomas Emmer Jr.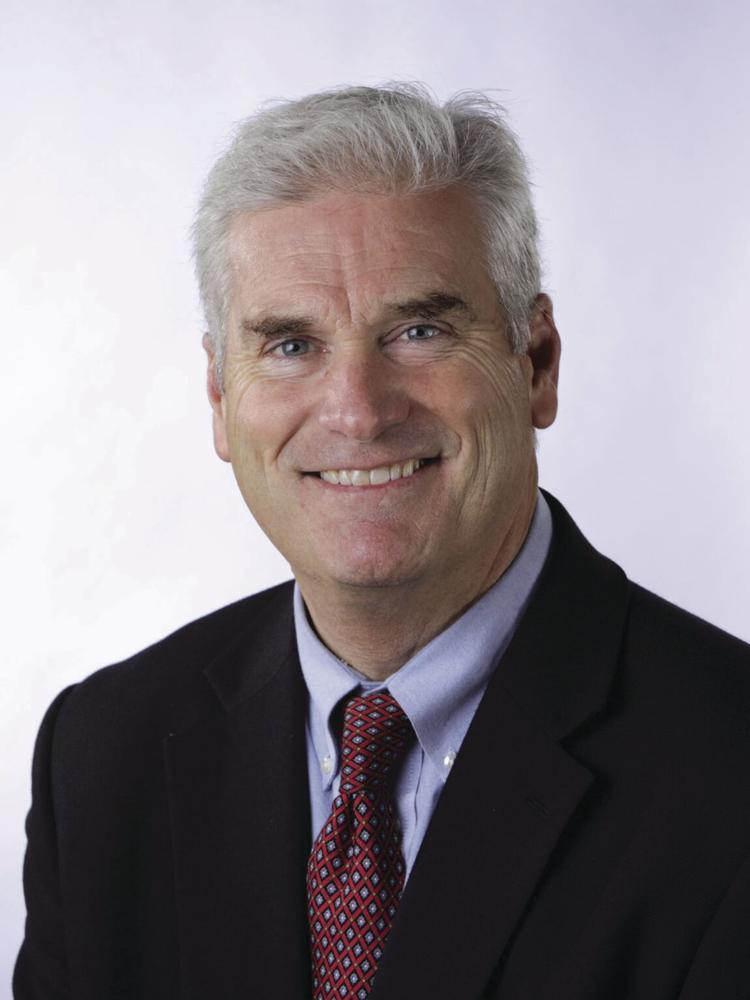 Age: 59
Family: My wife Jacquie and our 7 children
Education: University of Alaska - Fairbanks (BA)
William Mitchell College of Law (JD)
Occupation: Attorney
Years lived in district: 15+ years 
Community involvement: None listed
Contact information: tom@emmerforcongress.com, 763-441-1270
What distinguishes you from the other candidate?
It is a privilege to serve the residents of Minnesota's 6th Congressional District in Congress. It is a responsibility that I do not take for granted. I strive to uphold the Midwestern values that my constituents sent me to Washington to promote. Since being elected I have worked hard to remain accountable and achieve policy victories on issues that matter most to my constituents. I have hosted 24 town halls in my first 24 months in Congress, and held 18 since the start of the most recent Congress in 2019 (one a month). I have led legislation to fund mental health programs for our nation's agriculture community facing times of economic distress and sponsored efforts to improve the way law enforcement interviews sexual assault victims. I have helped secure tens of millions of dollars in federal transportation funding for projects in the 6th Congressional District, opposed bloated omnibus spending bills and continue to use Minnesota-led initiatives as ideas in Congress of how we can improve as a nation.
What are your top three priorities if elected?
Looking ahead, I remain focused on supporting policies that reduce our federal debt and deficit; lifting the burden of one-size-fits-all regulations on families and businesses; and working to ensure every American feels safe and secure in their community. We owe it to future generations to ensure this country remains a land of freedom and opportunity for everyone, and I remain fully committed to working towards those goals.
Patrick D. Munro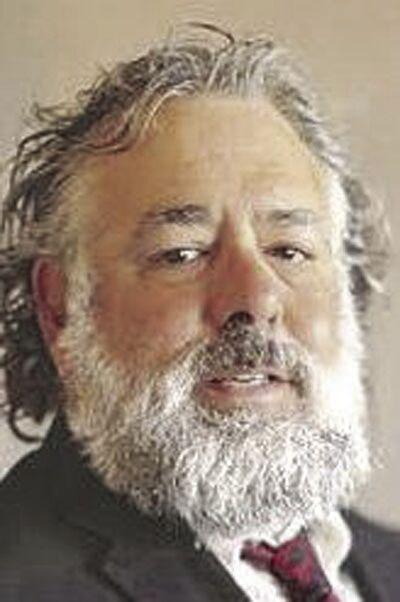 Age: 56
Family: Unmarried. Son and granddaughter and many nieces and nephews
Education: Master of Business Administration/Bachelor of Science Business Administration Metropolitan State University. Saint Paul, Minnesota. Master's thesis: The Chinese Business Environment: Elements of Strategy. Currently finishing two technical diplomas at Hennepin Technical College: Mechatronics and Industrial Engineer Building Maintenance (IBEM). 
Occupation: Self-employed 
Years lived in district: 19
Community involvement: Knights of Columbus, Christ Our Light Catholic Church, Concerned Veterans for America. 
Contact information: 763-260-4313, patrickmunro.com
What distinguishes you from the other candidate?
I believe I have the right combination of experience and education to be an excellent congressional representative for Minnesota's 6th Congressional District. I am a retired Master Sergeant in the United States Army Retired Reserve. I have three Mission Occupational Specialties as a member of the United States Army Reserve: Light Infantry, Chemical, Civil Affairs. I am an Operation Iraqi Freedom War Veteran during which I served as a Civil Affairs Team Sergeant. The area of operations that I served in Iraq was known as the "Triangle of Death." Our mission was to win the "hearts and minds" of the people of Iraq, and we were successful in our mission until President Obama and Vice President Biden destroyed our hard work by pulling the troops out of Iraq too soon. I have made life and death decisions. I know what it is like to see fellow warriors and countrymen and women "give it all" (their life) for their country. 
I have owned a small business and have experienced the hard work of being a small business owner. I understand how overreaching of government and excess regulation can negatively affect the profitability of a business and that is why I believe in limited government. 
I know the world is a dirty and dangerous place. In my studies for my master's degree I visited China. I believe the Chinese Communist Party is our greatest national security challenge. My education and service in our Armed Forces has equipped me to act wisely in dealing with the very dangerous and evil Chinese Communist Party.
My father and grandparents were physicians (my grandmother was a pediatrician) who graduated from the University of Minnesota Medical School. Dealing with COVID-19 is a complicated process, and sound science is our greatest weapon against it. I do not believe we have to shut down the economy again. I believe we must open up our economy completely while practicing proven virus mitigation techniques, such as, good hygiene, social distancing and good nutrition. If we do not have a vaccine, managed herd immunity is our only option.
I am an American Jobs for Americans candidate. I am not a globalist like our current congressman. I am against the H1B visa programs used by globalist corporatists that lower the quality of life of our fellow citizens. 
I am pro-life/pro 2nd Amendment.
What are your top three priorities if elected?
Economy, national security and a balanced budget.
CD8 GOP Primary Questionnaire
Two republican candidates are running in the primary election for the 8th Congressional District Aug. 11. The winner will face Democratic candidate Quinn Nystrom in the general election on Nov. 3.
Pete Stauber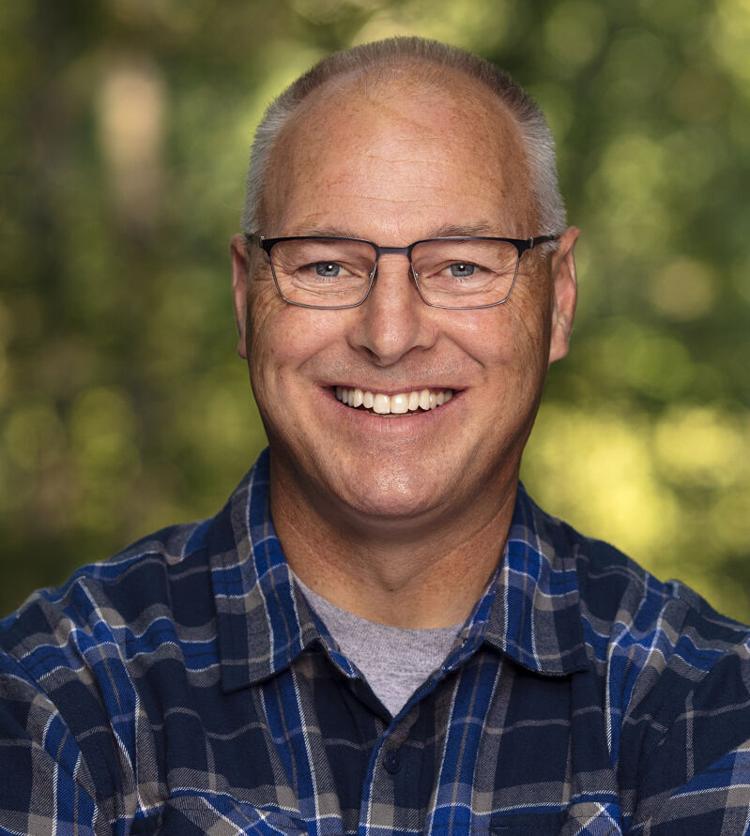 Age: 54
Family: Pete and his wife, Jodi, currently reside in Hermantown where they are raising four children – Levi, Luke, Isaac, and Addilynn.
Education: Criminal Justice major with Fire Science minor from Lake Superior State University in Mich.
Occupation: Retired police officer of 23 years, where he served both as President of the Law Enforcement Labor Service Unions, Local 363 and as an Area Commander with the Duluth Police Department.
Years lived in district: 54 years (his entire life)
Community involvement: Prior to serving in Congress, Pete served as a St. Louis County commissioner and before that on the Hermantown City Council. He also served on the UDAC board, coached youth hockey for 10 years, and taught Sunday school for four years.
Contact information: John Eloranta, campaign manager; 218-248-0812, john@stauberforcongress.com
What distinguishes you from the other candidate?
Two years ago, one of the focal points of my campaign as a first-time congressional candidate was to let you, the voters, know who I am. I introduced myself to you and shared my story, what my priorities are, and how I wanted to represent the 8th congressional district. Professional hockey player, small-business owner, police officer: those were the uniforms I wore throughout my life. That uniform changed in 2019 when I took my oath. Whether it's a suit and tie when I'm at the White House meeting with President Trump on criminal-justice reform, slacks and a sport coat when I visit with small-business owners in Forest Lake and Wyoming, or jeans and Carhartts when I'm visiting with farmers, loggers, or miners, my purpose is resolute. My priority isn't an issue: It's you the people. I am humbled to be your congressman. For the past two years I have been listening to you and learning from you. My focus in Congress is on you. It has been a privilege fighting for our way of life, and I would be honored to receive your vote to continue advocating on your behalf.
What are your top three priorities if elected?
A: Just a few short months ago, unemployment was the lowest since we first landed on the moon. Small-business optimism was soaring to an all-time high. Consumer confidence was skyrocketing. Wage growth was steadily climbing. Our economy was chugging and churning at unprecedented levels. Then a global pandemic struck, and the governor shut down our businesses, schools, and even our places of worship. Our nation's economy shuddered and our spirit was shaken. Minnesota's main streets were locked down, unemployment skyrocketed, and a billion-dollar state surplus turned upside down into a multibillion-dollar deficit. Our way of life was drastically altered in ways we hadn't experienced before.
We will overcome this. I continue working with President Trump and Congress to unleash the economic engine in Minnesota's 8th congressional district to create jobs and an economic boom for our working families. This means promoting small-business relief and fighting relentlessly for job creators. We are recovering, and our economy is rebuilding – we've added 7.3 million jobs in the past two months, but this is the only beginning. We know how to get our economy moving again, and when we do we will be a stronger, more resilient, and self-reliant country.
Harry Robb Welty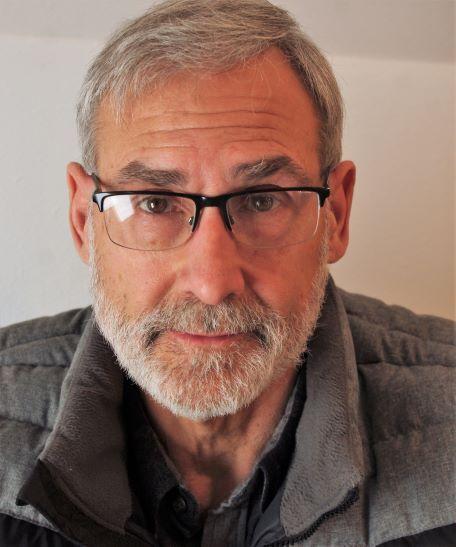 Age: 69
Family: Wife Claudia, Daughter Keely with two grandsons and son Robb
Education: Education Degree from Minnesota University, Mankato
Occupation: retired
Years lived in district: 46 years
Community involvement: 
Member of the Duluth School Board (12 years)
Singer in Glen Avon Presbyterian Church (30 years)
Snow sculptor in Duluth (35 years)
Contact information: harrywelty@charter.net, www.welty4congress.com, lincolndemocrat.com
What distinguishes you from the other candidate?
The incumbent is devoted to President Donald Trump, and will not find fault with him even as Trump has sabotaged America's health though stubbornness, ego and incompetence.
I am an old fashioned Republican who sympathizes mightily with Black Lives Matter after having been integrated in second grade right after Brown v. Topeka Board of Education. I have served on our school board and find Secretary of Education a disaster for public schools.
I am a long time admirer of Teddy Roosevelt and his crusade to preserve America's lands. I am appalled at the massive destruction of the earth's environment at the hands of Donald Trump's imitators which has been all but obscured by the President's childish and constant tantrum induced tweets.
In addition, since the beginning of my public life, I have reported from elective office on the activities my elected office for 14 years on my blog www.lincolndemocrat.com where I give the public candid and extensive information about my work. I will do the same should I be elected to Congress.
What are your top three priorities if elected?
A shocking 70 percent of Americans were living with very little financial cushion before Corvid-19 hit. This has been aggravated by the reluctance of Donald Trump to do anything until he threatened public schools financially if they choose not to keep children in school this fall. Undoing Trump's damage to nation and the Republican Party is my overall concern but the following are my priorities:
1. We must honor the memory of Teddy Roosevelt again. Concern for our Earth's rapidly degrading environment, that has been obscured from public view through a blizzard of Presidential tweets, must become our leading concern. We should no longer pander to the Trump "wannabe's" and dictators that our President has favored during his first term of office. They are encouraging the burning of the Amazon and hiding the burning of Siberia. In sum, these and other devastations are a hundred-fold more threatening to Earth than the tens of millions of deaths the Coronavirus is sure to inflict.
2. Health insurance must be made widely available.
3. Enriching the rich should no longer be the Nation's, or the Republican Party's, top priority.
Anoka County Commissioner District 6 Primary Questionnaire
Three candidates are running in the primary election for Anoka County Commissioner in a similar match to last fall's special election primary. Incumbent Jeff Reinert, who was elected in a special election in February following the resignation of long-time commissioner Rhonda Sivarajah, faces challengers Cindy Hansen and Jeff Ryan for the District 6 seat. The top two vote-getters of this primary will face off in the November general election.
Editor's note: Cindy Hansen won three terms as mayor of Spring Lake Park. Less than a year into her third term, she resigned, effective July 1, 2019, citing a move out of the city. Hansen and her husband had owned property in Lino Lakes since 2013, but Hansen claimed residency in Spring Lake Park. Although most of Spring Lake Park is in Anoka County, Hansen's property is in a small sliver of the city located in Ramsey County. Reinert defeated Hansen in a special election for the seat in February of this year. Hansen's residence became a campaign issue during that election when Reinert claimed Hansen wasn't a full-time resident of the district. Candidate Jeff Ryan declined to participate in the questionnaire.
Jeff Reinert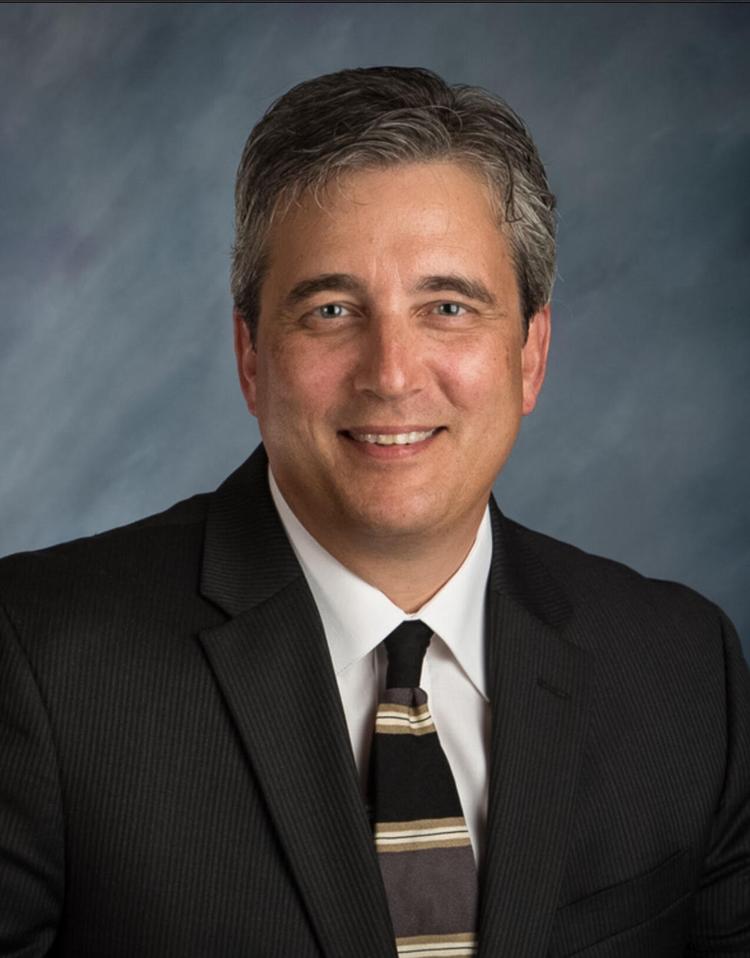 Family:  Married 31 years and raised three daughters
Education:  Centennial High School, UMN Mankato / UMN Minneapolis 
Occupation:  President/Co-Founder MNPHARM SBC. Manufacturer of recombinant proteins needed for therapeutic research. 
Years lived in district: Moved to Lino Lakes 45 years ago in 1975
Community involvement:
20 years - Elected 8 times to serve on the Lino Lakes City Council, served the last 10 years as Mayor of Lino Lakes with ave of less than 1% tax increase per year. 
Helped rescue Chomonix Golf Course from closing. It is now operating in the black. 
Brought accountability to the Rice Creek Watershed District. 
Contact information: Jeff.Reinert@co.anoka.mn.us.
What distinguishes you from the other candidates?  
To properly serve the residents in our area, you must be from our area. You also should know what you are doing because experience matters. One of my opponents just moved into our area 1 year ago and she has not been truthful about this, and my other opponent has never held office and has no experience. 
Anoka County has a $300M budget, 2,000 employees and is the 4th largest county in the state. To do a good job as county commissioner, you must know the area you are representing, what the people want, and have experience to get the job done. I've owned my own business for 35 years and I know how to budget and spend efficiently. For over 20 years while holding public office, I've applied common sense business techniques to the operations of government as a Mayor and now as your County Commissioner. 
What are your top three priorities if elected?
Public Safety has always been a top priority for mine. Over the years I've always supported public safety. We also worked to develop a hybrid public safety department model where the police are cross trained to also have the ability to respond to fire and medical emergencies. This innovative public safety model reduced cost and reduced response times below four minutes which has certainly saved many lives over the years. 
- Healthcare costs have doubled over the last decade. During my last election for county commissioner, I talked about saving dollars in healthcare by self-insuring and providing services from within the county. Since I've been serving as your commissioner, I've been able to build momentum on an existing program at the county by bringing the expertise of others on board to improve our county program. 
- The cities and township on the east side of Anoka County in my District 6, do not always get the attention they deserve from the county. I've lived in our area 45 years and care deeply about what happens here. With my experience and knowledge of our area, you can be sure our area and the residents that live here will be properly represented. As your commissioner, I have been and will continue to be a strong advocate for all of the cities and township in District 6 which includes Centerville, Circle Pines, Columbus, Linwood, Lino Lakes, Lexington and the east side of Blaine. Thank you for your continued support.
Cindy Hansen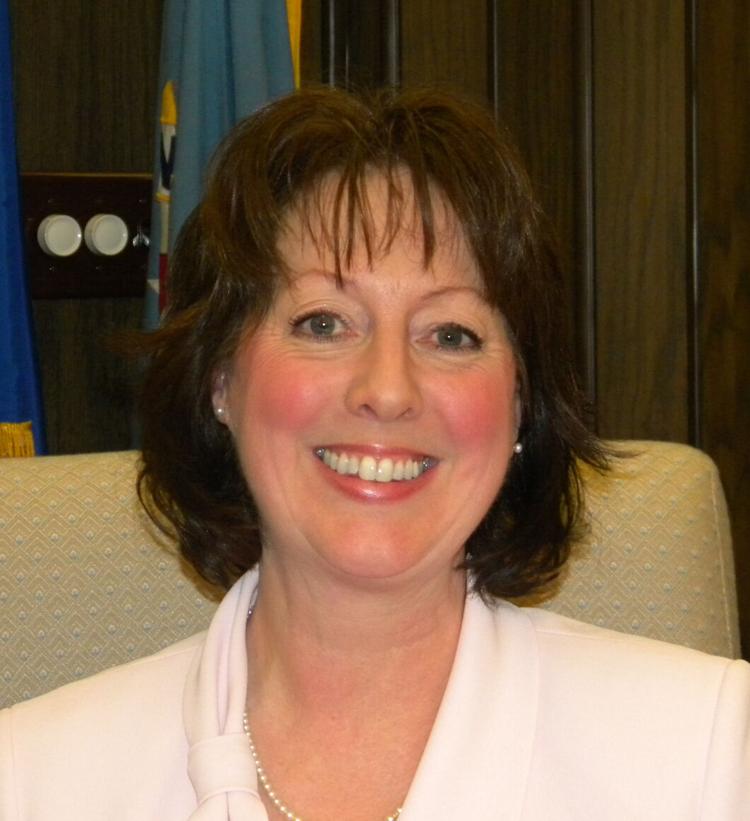 Age: 63
Family: Married 33 years to Doug, daughter Emily (age 26)
Education: BA Degree/Double Major including Business Administration
Occupation: Employed 20 years at ISD#621
Years lived in district: 7 years and lived in and/or served Anoka County for over 40 years
Community involvement: 
Spring Lake Park Mayor (9 years)
Successfully collaborated on 3 city, 2 county Fire District (9 years)
Award Recipient for invaluable support to Beyond the Yellow Ribbon & Military Order of the Purple Heart
Contact information: cindyhansen.dist6@gmail.com, 763-482-2834, Facebook: Cindy Hansen for Anoka County Commissioner
What distinguishes you from the other candidates?
I work with people, I listen to people, and I give them a voice.
I have the ability to work on large projects, like bringing over $55 million of redevelopment to Anoka County while at the same time delivering personal service to each resident. For example, recently I met a young mother who needed street signs alerting motorists of her special needs child with a tendency to run into the street. She told me that she did not vote. I worked with the city and mayor, and within days received a commitment to install the signs. I did not do this for a vote, but because it was the right thing to do. As a mayor, I collaborated with MNDOT and led the effort to secure the first Hy-Vee in Anoka County. This expanded our tax base considerably and gave residents a valuable consumer option.
My brand of politics is what distinguishes me - I am not a typical career politician. My record shows I support and embrace transparency, best practices, and lower taxes. I don't serve the title, I serve you. 
What are your top three priorities if elected?
Safely reopen businesses due to COVID shutdown.
Bring new businesses to Anoka County.
Ensure that public safety continues to be a top priority.
I support being fiscally responsible, keeping taxes low, and provide necessary services. In order to obtain balance, businesses have to thrive. Business success also insures well-paying employment, allowing residents to stay within Anoka County. My reputation of working well with state, county, and city officials, residents, and businesses will be crucial in reopening and establishing new businesses (the lucrative development of the Minnesota Technology Corridor) and bringing employment to Anoka County.
Serving on the Anoka County Joint Law Enforcement Council's governance committee, I helped establish a consortium of public safety agencies working together to share data and keep us all safer. I have a proven track record of balancing low taxes with preserving services our residents need and deserve. Also, I collaborated successfully with two counties and three cities to deliver better fire protection for lower cost.
As a mayor in Anoka County (Spring Lake Park), I kept taxes below the rate of inflation with a 5.7% overall decrease during my term. Through cooperation with multiple government agencies, I restored our valuable parks and trails, increased businesses, and improved services. My fiscally responsible approach to growth has created jobs while maintaining a strong commitment to public safety.
State House District 39A DFL Primary Questionnaire
Ann Mozey and Chuck Fitzer, two Democratic candidates, are running in the primary election for the State House of Representatives in District 39A. The winner of the primary will face Republican and incumbent Bob Dettmer in the general election on Nov. 3.
Ann Mozey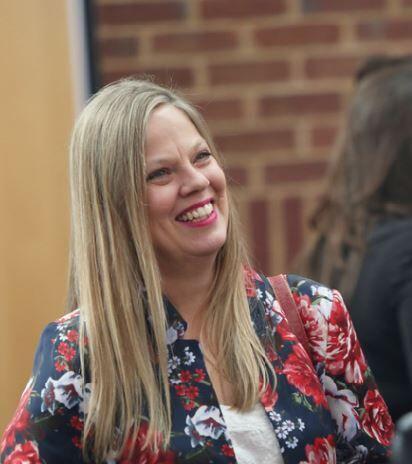 Age: 54
Family: I have 3 adult children, and my parents moved to May TWP. I am excited to share my community with my whole family.
Education: Gustavus Adolphus, MA, University of MN, BA, and William Mitchell, JD. Occupation: Lawyer
Years lived in district: 8
Community involvement:
Citizens Review Board for Washington County.
Executive Board member of the DFL Environmental Caucus.
Volunteer attorney for Tubman and Washington County.
Contact information: annmozey@msn.com, 651-644-1000
What distinguishes you from the other candidate?
As a family lawyer, I have served families across Minnesota for over 2 decades helping real people make positive changes as they transition during one of the most difficult times in their lives. If elected, my people-centered, problem-solving skill set would be an enormous asset in the coming years as we deal increasingly with competing interests while striving to reach our common goals. Having a hands on practical knowledge of how laws both hurt and help individuals distinguishes me from my opponent judging from his voting record.
As a trained mediator, I have experienced the power of good communication and listening skills to improve peoples' lives. I have participated in Washington County's restorative Justice program as a community member, and been a part of many amazing results. I believe in helping others by first listening and understanding the range of goals and options, by comparison, my opponent relies on charts and talking points.
As a long-time environmentalist, I have worked with various communities, MnDot and the legislature over the years - from litigation to advocacy - to protect Minnesota's natural resources. By comparison, my opponent votes against environmental issues on a regular basis including a willingness to give away Minnesota lands to foreign corporations through Eminent Domain, to kill the bees in State Parks, and he voted to stop the ban on single-use plastic bags, first in Minneapolis, and then in Minnesota. Minnesota, land of 10, 000 lakes, simply cannot afford to re-elect my opponent if we want to protect our property values and planet for future generations.
What are your top three priorities if elected?
Strong Educational, Economic and Environmental Policies
As a prior student and teacher myself, I support the public education system, including financial accountability. Per our Minnesota Constitution, I would like to see school funding returned to the state rather than relying on funding essential services through property taxes and non-profits.
As a small business owner, I support Minnesota's small business community, the backbone of Minnesota's economy. Making small businesses more competitive would go a long way towards boosting local economies for Minnesotans. With COVID-19, this is an essential focus and important opportunity to stave off another recession, or worse.
As a hobby farmer, I support a healthy planet, agriculture and food system for generations to come. In my area we like the great outdoors for all kinds of reasons, including hunting, fishing and recreation. The pristine beauty of the St. Croix River is essential to the survival of this planet. In particular, I have trained as a climate leader to help educate and dispel the myths that big money interests have created over the years for their benefit, not ours.
Chuck Fitzer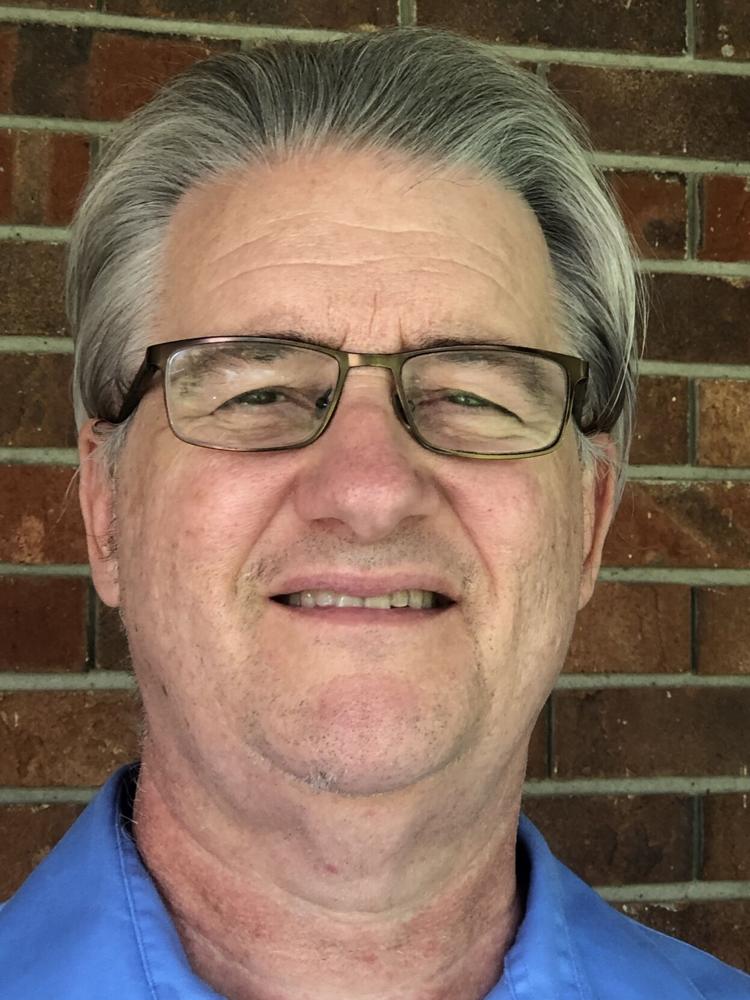 Age:  59
Family:  Wife Sandy, children Christine (34), Matt (33) and Tom (31)
Education:  Masters Degree in Business Taxation
Occupation:  Corporate tax director
Years lived in district:  26
Community involvement:  
Volunteer at St. Bridget's Catholic Church
Head coach of Chisago Lakes Bulldogs town baseball team
Treasurer of the local chapter of the Knights of Columbus. 
Contact information: chuckfitzer@gmail.com, 612-419-8006,
What distinguishes you from the other candidate?  
I understand the taxation system at a federal, state, and local level, having worked with it for the past 35 years.  As much as we all don't like to pay taxes, the reality is that all government expenditures – whether they are for roads, schools, health care, social services, parks, etc. – need to be funded with taxes.  Minnesota has a tradition of balancing its budget while providing quality services and my knowledge and experience will help to keep us on that road.
What are your top three priorities if elected?  
The environment:  Mining copper and other metals near the Boundary Waters Canoe Area will damage the environment for hundreds of years.  I will work to stop the mining projects currently being fought over in the courts by environmentalists, mining companies, government agencies, labor unions and cities and towns near the proposed mines.  At the same time, we must address the need to provide more employment opportunities outside the mining industry for people living in the cities and towns that would have benefited from the mines.   Health care:  All Minnesotans should have access to affordable health care – because it is a basic human right and should not be a political issue.  Obamacare and Minnesota Care are a step in the right direction.  We also need to figure out how to pay for it without bankrupting our state, and my experience in taxation and business will help to find ways to provide health care in a cost-effective manner.  Equality:  We need to address, at the state level, the issues sparked by George Floyd's killing to ensure that all citizens are treated fairly by law enforcement – especially black citizens and other people of color who have historically been harassed, treated with disrespect and, yes, killed.  At the same time, we must acknowledge the difficulties associated with enforcing the law and provide tools and training to allow law enforcement – yes, we need the police – to do their jobs in a respectful and effective manner while protecting our communities.  But this help cannot be in the form of unfunded mandates from the state, which will further strain the budgets of localities already severely affected by the pandemic.  The state needs to provide leadership and funding to help to address these issues.