For 73 years, a lumber yard stood in the center of town. It began in 1894 when Ben Goodine, a former Canadian lumberman, opened the business with his partners, Willard and Frank Walker.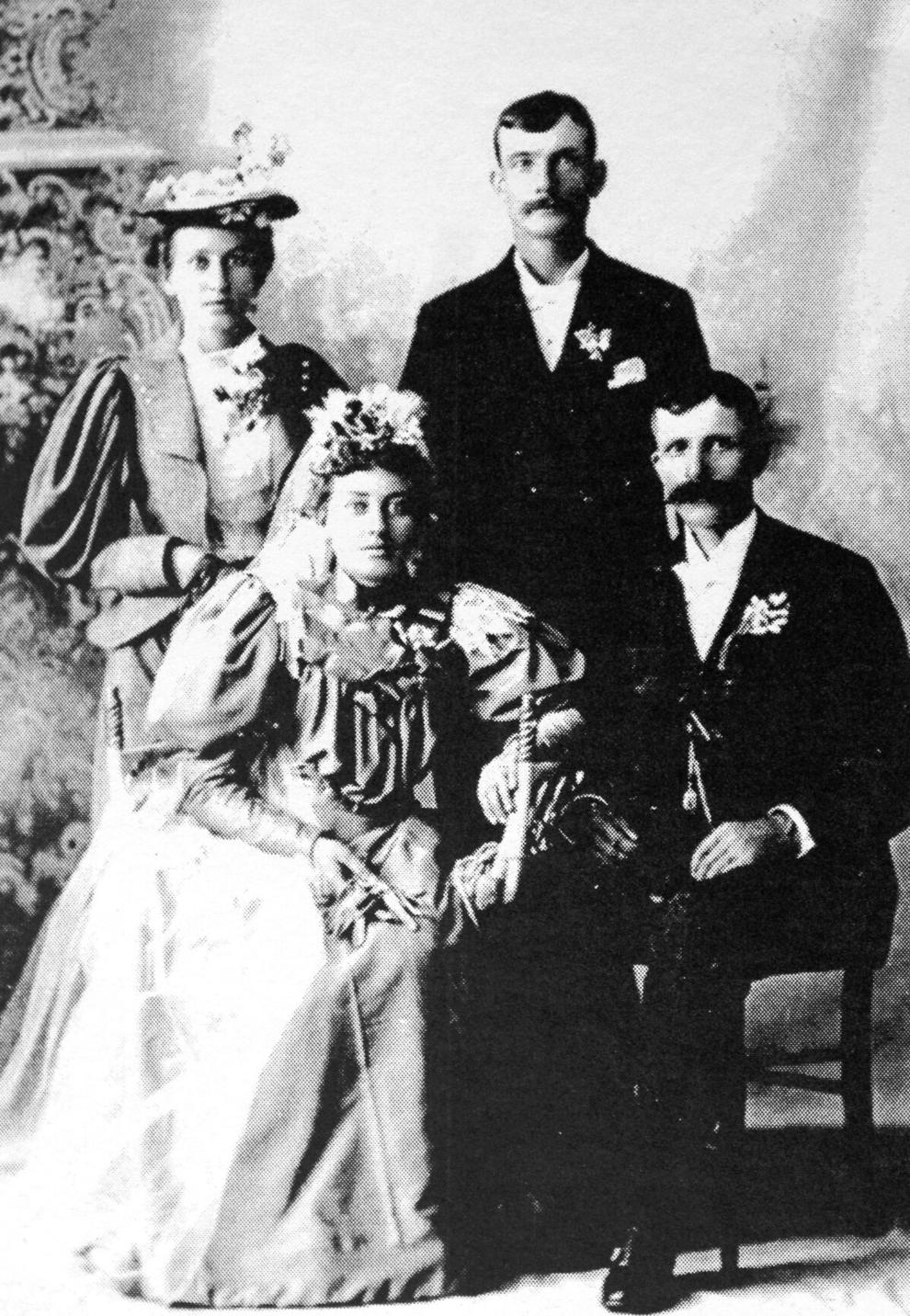 The trio started their business with a rather small-framed building and storage shed. The need for building supplies increased as this sparsely settled area began attracting more people, so they soon built an addition. In 1918 the Anderson Corporation of Payport bought the lumber yard. They, in turn, sold it to the Weisser Lumber Company in 1921.
J.B. Weisser and his brother, Frank, were partners in a business that spanned 40 years. They also encountered busy building days as more stores and homes were waiting to be built. The dark green Weisser Lumber Company trucks replaced the horse-drawn wagons of Goodine and Walker's time as they brought materials to a construction site. Patrons would always find J.B. with his cigar in hand checking blueprints. George Simmons was close at hand watching the progress.
George, wearing his familiar cap, was known as the "sidewalk superintendent of Forest Lake." A descendant of a pioneer family, he took an intense interest in all the new buildings that were being constructed across town.
Weissers employed many family men and several men like Fritz Stille, who made the lumber yard his life's work. There were extra jobs for young fellows, especially hauling coal.
Ben Berggren, of Forest Lake, was one of the young, strong fellows that had a summer job at Weissers in about 1940-41. Boxcars of coal for the school or business places arrived in the summer. The young men unloaded the boxcars and delivered the coal directly to the school or business place.
J.B. and Frank Weisser were active businessmen who contributed money and time to civic organizations such as businessmen's, firemen's and sportsmen's clubs. Both men loved hunting and playing cards. The Weissers retired from the business in September 1961 with their sale to Salzer Lumber Company.
Interstate Lumber Company
Since 1919, Interstate Lumber Company had been situated on the west side of the railroad tracks on West Broadway Avenue. The first owner was Grant Waldreff Sr., who started his lumber yards in Stillwater in 1899.
In 1935 Chuck Moxness became the manager. Coal and lumber usually went hand-in-hand. Lumber was in great demand as new buildings were planned, and coal was the popular heating fuel.
Nearly every housewife in this period dreaded the day coal was delivered. Wetted down or sprinkled with snow, coal dust penetrated the house, setting on furniture, window sills and especially the basement floors.
When Chuck Moxness went off to war in March 1942, Bud Lohman served as manager of the lumber yard. Moxness, a Marine corporal, returned to his managerial job after the war and continued in that capacity until he retired in 1979.
Employees bought the company with Mike McCleary as the manager of Interstate Lumber Company in 1986.
All Elsie Vogel material is excerpted from her book, "Reflections of Forest Lake." Vogel was a former columnist at The Forest Lake Times.