Two Wyoming officers follow national trend of signing off from the force
(Editor's note: This is part one of a two-part series regarding the staffing of law enforcement officers.)
At 5 p.m. on July 8, a decade almost to the day of his first day as a Wyoming police officer, Scott Thomas grabbed his radio and held back tears as he called out his final "10-7," the officer call indicating the end of a shift.
"211," Thomas said his badge number over the radio.
"211," Jim Penberthy, the on-duty dispatcher repeated, confirming the number.
"I'll be off duty. Have a good afternoon."
And then, a departing message came, read by Penberthy:
"211, on your last day, on behalf of the community of Wyoming, the Wyoming Police Department and your law enforcement partners through Chisago County, we'd like to thank you for your 10 years of service, your commitment to the community and dedication to the profession. It has been greatly appreciated. We wish you well in your new endeavors outside the policing profession and your new journey as you settle in the state of Florida. Good luck. You're 10-7 at 1700."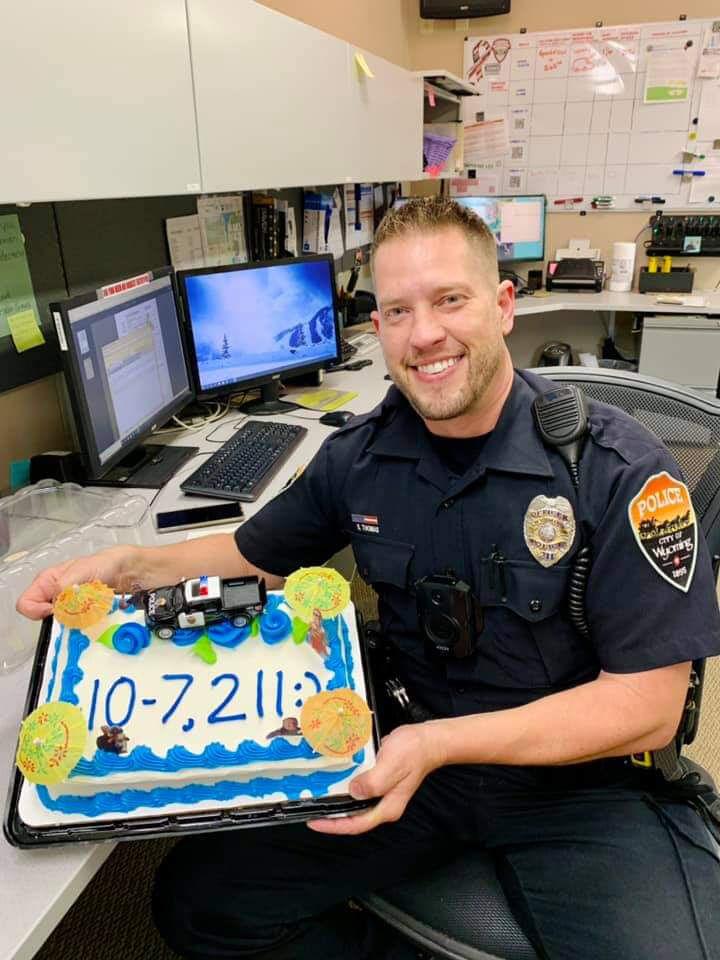 He turned in his badge and gun, and walked away from the career he'd held as a dream job.
"That was really tough," he said. "I didn't think it would be as tough as it was."
Four days later, Thomas was on his way to his new home near Fort Myers, Florida, with his wife and three children, starting life in a new place — and for Thomas, a different career.
Thomas is the second officer in almost as many months to not just leave the Wyoming Police Department, but to leave policing entirely. Less than three months earlier, former Wyoming Police Officer Matt Paavola announced his resignation. 
Paavola wrote in his resignation letter:
"Law enforcement is something I intended to do for my entire career. Due to the growth of my business, and the changes in conjunction with the changes in law enforcement, I think now is the right time to make a career change for myself and my family."
The two are part of a growing trend of officers leaving the force, which Thomas, Wyoming Police Chief Paul Hoppe, and others in the higher ranks of policing in the state say is due to the low police morale and changing legislation.
"This is happening to a police department with an extremely supportive community, which is different than some of those other suburbs," Hoppe said. "My point is that this is happening to small communities, not just ours but around the state, that have very supportive communities."
Letting go of a dream career
For Thomas, becoming a police officer was a dream career.
"It was a very rewarding profession," he said. 
A hometown boy, Thomas grew up in Forest Lake, and 21 years ago moved to Wyoming to start a family with his wife. Law enforcement was a calling, he said. He was 21 when he decided to pursue a degree in law enforcement and get into the line of work, but getting a degree by going to night school was the only option at that time, something he said he couldn't afford to do due to budgetary and scheduling conflicts, and worked in construction. Finally, at age 29, he was able to go back to school and complete that degree. 
"It was something that fit my personality and was a way I could help people — a way I could give back and get paid," he said. 
In June 2011, he became a sworn officer for the Wyoming Police Department. He loved being an officer in his own city, he said.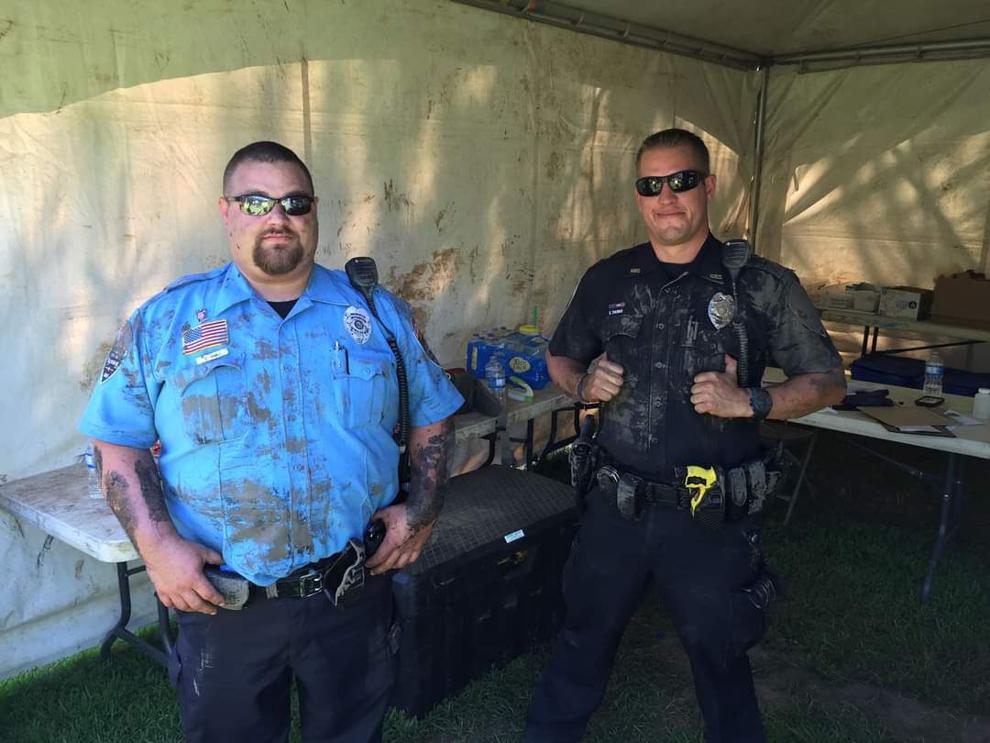 "It was really just an exceptional honor and a great opportunity to be able to work in your own backyard. Not a lot of guys get to say that," he said. 
He loved the variety of duties he had in Wyoming. In his time at the department, he became the only drug recognition expert the department has had, and one of three in Chisago County. He was the Taser instructor, helped certify North Branch's police officers, and was the property room technician for five of those years. He finished his career as the investigator for the Wyoming Police Department.
"Because it's a small department, we have the opportunity and the expectation to wear a lot of hats. That was neat. I think it would be very boring to start a career and do the same thing for 10 years," he said.
But as the years ticked on, he noticed a shift in the way police officers were viewed and valued – not really in the community he served, he noted, but across the nation. 
"Typically, it goes with the territory. It wasn't this nationwide concept that the police are baked. It wasn't spun out of control at that time," he said. 
And then all the events of 2020 came: the pandemic, and the racial unrest.
"Things just changed. ... Over the course of eight to 12 months, we went from what I considered normal to a climate that became extremely dangerous for police officers."
It wasn't as if there weren't problems within policing, he said.
"Do I think that problems exist and should things be improved on? Absolutely. ... I think we'd be doing ourselves a huge disservice if we didn't have the attitude we didn't want to push forward and do better," he said. 
The problem became when good officers get lumped in with the "bad apples," he said, and enough so that he feared repercussions of doing his job. 
"Logic would say that yes, if you're out there doing your job correctly, you should have nothing to worry about. But it just seems like we're heading in a direction where that may not be the case. ...We're in an environment where it seems the risk of doing the job these days isn't worth it anymore," he said.
When he took his job in Wyoming, he thought he'd be there for the duration of his career.
"[Leaving] was something I didn't think I would do for 30 years. And so to do it after a decade was really tough," Thomas said.
Sometimes, though, goals in life change. Thomas, his wife, and now kids, have vacationed in Florida for over two decades. It was a place they felt at home, they said.
"Every time we go [to Florida], my wife and I say to each other, 'People actually live here.' We'd enjoy the five-, six-, seven-day vacations, and then were depressed to go home," he said. Five years ago, they decided to seriously consider a move there. The following few years, with his children growing older, he and his wife began to feel a little more freedom from needing to be so close to family (all of Thomas' family still lives in the area), and the timing to make the move felt right. The last thing tying them to stay in Minnesota became his job. 
"This whole move from Minnesota to Florida — really truly, my career was the hardest part of the decision and walking away from the time I'd invested in the city and that the city had invested in me," he said. "But with everything going on and changes coming down the pipe, I had to ask myself one thing. ...I'd sit back and say, 'I've got 20 years left. Do I want to do this job for 20 more years in the climate we're in right now?'"
His answer was no. It was too much, and it came at just the time that the best choice for his family was walking away, he said.
"I loved my career, I loved what I did, and I loved the community I served," he said. But between the low morale and legislation that impacts policing, both passed and still being debated, he said, "It just made our decision that much easier."
According to a study by the Police Executive Research Forum this May, there has been an increase in both resignations and retirements from April 1, 2020 to March 31, 2021 as years prior in departments ranging in sizes big to small. Agencies reported an average of 4.91 resignations per 100 officers, compared to an average of 4.15 resignations per 100 officers during the same 2019-2020 period, an 18% increase in the resignation rate. 
For Wyoming, two out of 10 officers is a big impact on a small department, but Chief Hoppe said while the loss of those staff members was tough back to back, it was harder to lose officers in the middle-ranking seniority. 
"Those middle-seniority people, those around the 10-to-15-year mark, are especially difficult to lose," Hoppe said. "Those are the individuals that are training our department internally. They're also the trainers for incoming employees. To lose that middle group is tough on an organization, because now we have to rely on those highly-experienced supervisors who aren't our road trainers."
Hoppe said that those in senior-level positions now take on more training roles, and sometimes the department needs to rely on the younger officers to train new officers. 
While Wyoming sees an impact right now, Forest Lake could see an impact soon. 
Both Chief Rick Peterson and Capt. Greg Weiss will be up for retirement in the coming years, and others in seniority levels are within a short range from retirement as well.  According to the PERF study, retirements were up by 49% since the year prior for departments with 50 or fewer officers.
Peterson said that while he couldn't make guarantees, he plans to stay in the department for a while after his option for retirement opens to make sure it has a solid hand-off between command staff.
"I've been trying to prepare the council for that," he said.
No members of the Forest Lake Police Department have left in the last year, Peterson said. But several members of his department assisted in covering the riots in St. Paul, and that affected their mental and emotional health. The officers have counseling and psychological help available, and while Peterson said there may have been debates as to whether they'd continue policing, so far none have left the force.
Anoka County Sheriff James Stewart said he isn't seeing the mass exodus as other departments might see, but he has still seen an increase in the number of people leaving the sheriff's office. 
"Our protectors are tired. It's been a crazy year and a half," he said. "... It takes its toll."
Washington County Sheriff Dan Starry said his office has been "fortunate" as he hasn't seen the same numbers leaving the force as other departments have seen. 
"I think for us, specifically, I've had one officer who left due to what I would say is a different career choice and didn't want to be in law enforcement anymore," Starry said.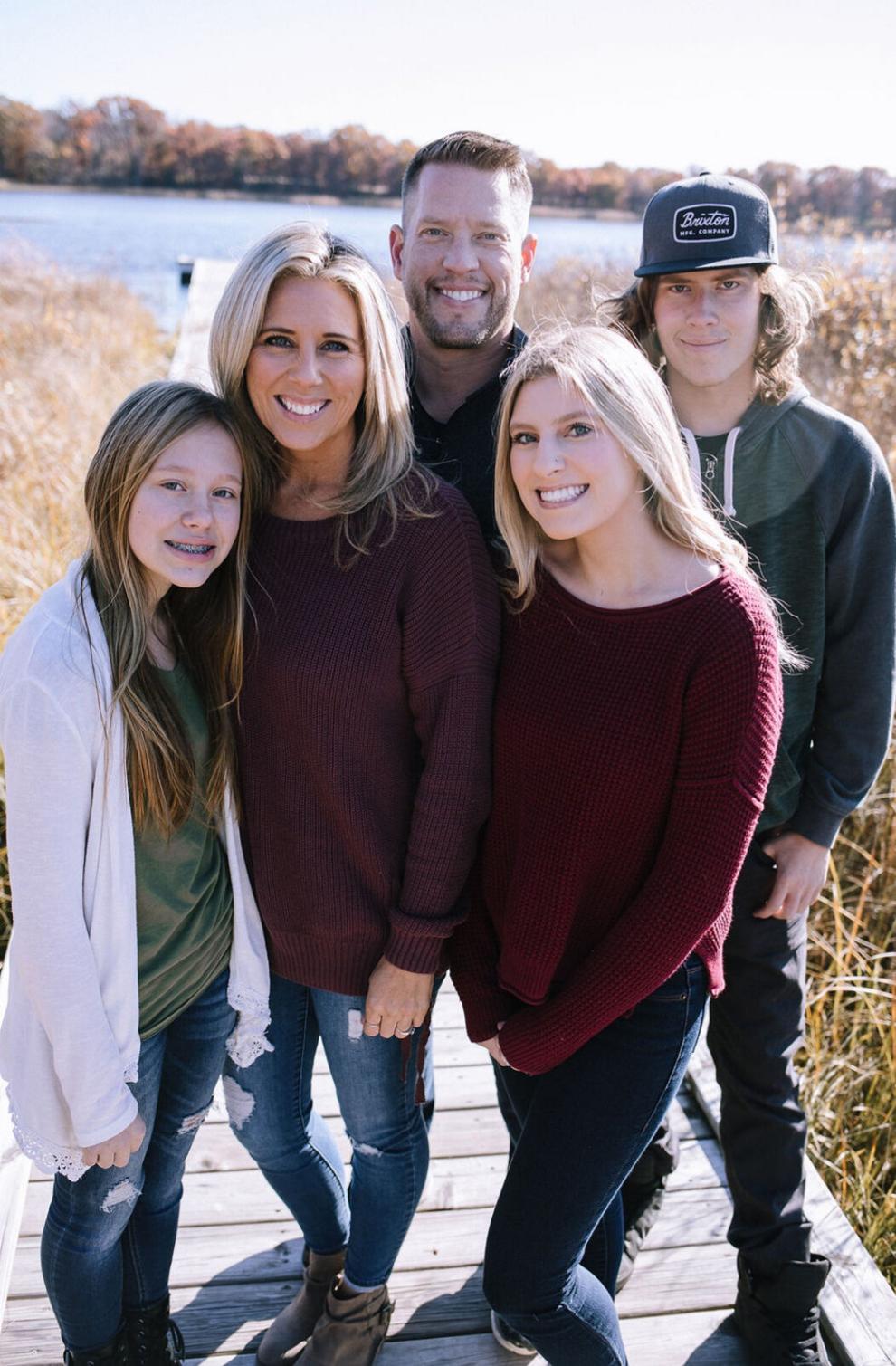 Some 1,700 miles away from his hometown, the Thomas family is starting over. They've settled well into their new neighborhood, Thomas is starting his own construction and handyman business, and his wife is continuing her work remotely.
"Minnesota, it'll always be home in my heart. I spent 43 years of my life there. But at this point in time, I don't plan on ever coming back," he said. "I love it down here. The people are so friendly. You've not experienced the niceness in people until you've been down here. We just love it."
He thought about trying to get a position in law enforcement in Florida, but because of how seniority works in the force, he didn't want to go back to working night shifts and working his way up the ladder once more. Still, he says, he misses his work. 
"I miss my job. I miss being out there. I don't think that'll ever go away. Even 10 years from now, I'll really miss it. I just have to be OK that I made the right decision," Thomas said. "Or maybe it's not the right decision, but that's the decision I made, and I have to be OK with that."