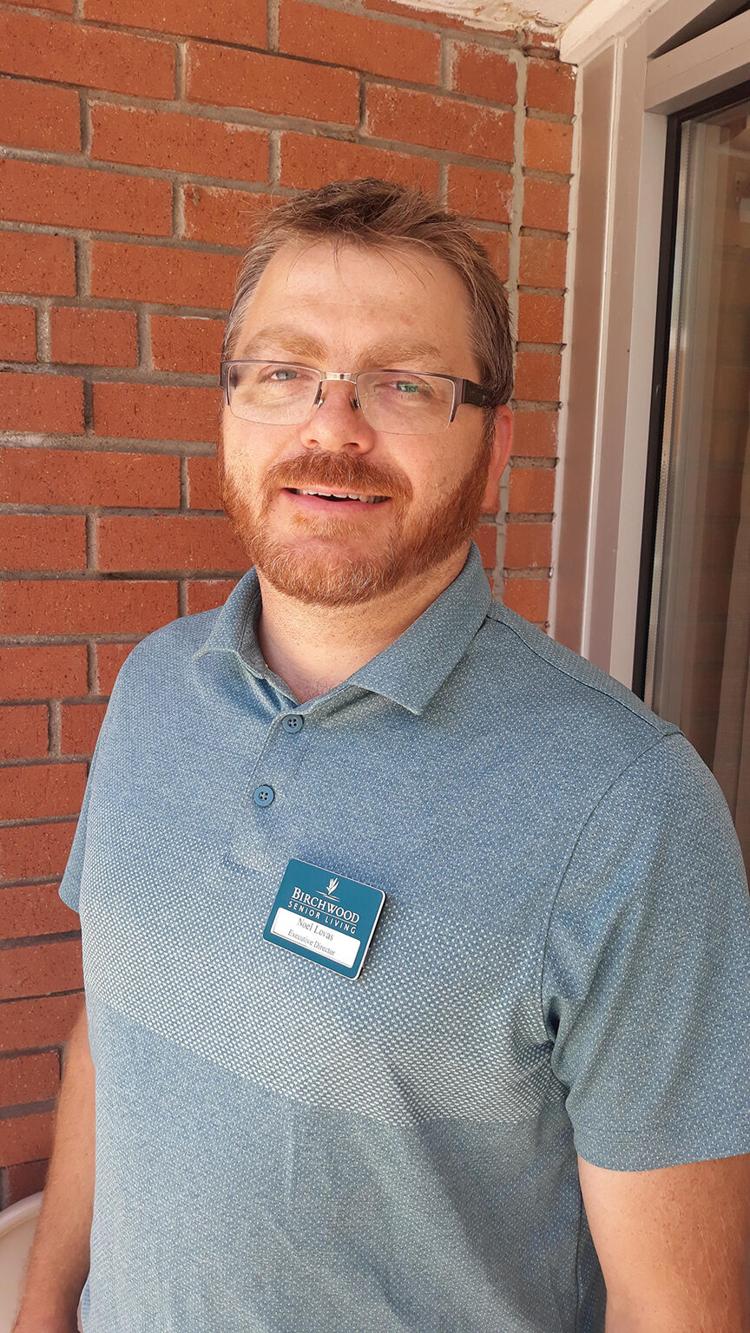 Each day like clockwork, Noel Lovas will use his computer and link to the Minnesota Department of Health website daily report on the COVID-19 pandemic. On Fridays, his eyes go first to the weekly update on coronavirus outbreaks at congregate care facilities in the state.
His task has good reason. As executive director of Birchwood Senior Living, he's in charge of making sure that Birchwood Health Care Center and its assisted-living facility, the Birchwood Arbors, remain free of the virus. And free of the virus it has remained.
At a point in history where the pandemic has ravaged many long-term care facilities in Minnesota, Lovas and staff and residents take pride that their vigilance in taking virus precautions has worked. As of press time on Tuesday, 1,210 deaths have been recorded at long-term care facilities in Minnesota, accounting for 77 percent of the COVID-19 deaths in the state.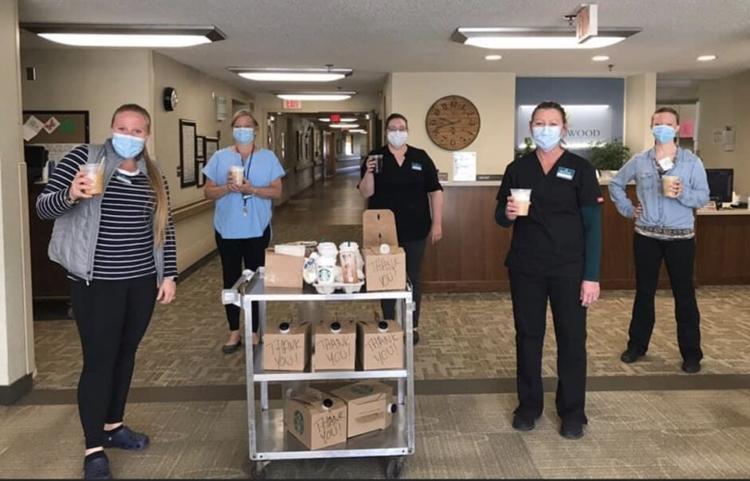 Lovas, the leader at Birchwood since April of 2019, said management and staff of Senior Care Communities, St. Paul, the parent company, began taking serious notice of the virus when reports from the state of Washington surfaced in late February. When it became clear the virus was spreading, Lovas said plans were made to address the crisis.
"You always have to be on your toes," he said. "You have to be prepared."
The Birchwood facility is not alone in successfully fending off inroads by the virus. Cherrywood Pointe senior living apartments in Forest Lake has remained virus-free. Meadows on Fairview in Wyoming was placed on the MDH congregate care facilities with exposure on Friday, July 31. Exposure is defined as a person diagnosed with COVID-19 who either visited, worked, or lived at a congregate care facility while they were contagious. Prior to that, Keystone Place at LaValle Fields, an assisted-living home in Hugo, is the closest facility to Forest Lake where the virus has been found.
As summer has progressed, the statewide death toll at care facilities has significantly declined. That's good news, Lovas says, but does not lower Birchwood's commitment to fight coronavirus. Many unknowns remain with COVID-19 and that means the facility must remain alert, he said. 
"If we don't know, we don't know," he says of the virus.
For Lovas, leading the Birchwood team is an honor for this local native. Birchwood is Forest Lake's oldest facility, founded in 1964 by Doug and Bartow Tennis.
Lovas, 37, is a 2001 Forest Lake High School graduate. He earned a bachelor's degree in psychology from the University of Minnesota Duluth and a health care administrative degree from the University of Minnesota. He worked at Birchwood for six years as a social worker and spent five years with the company's Woodbury and Minneapolis facilities before accepting the promotion to Birchwood in 2019.
In response the coronavirus crisis, the Forest Lake Times asked Lovas to comment on the steps taken by Birchwood Senior living and its 100-bed nursing home and 46-unit assisted-living facility that employs 170 workers full and part-time.
Q. Talk about your reactions when you first learned of COVID-19 and what it might mean for Birchwood and the Arbors. Did you start following the situation from early in the year?
A. The unfortunate outbreak in the state of Washington definitely put us all on heightened alert to the potential for additions and adjustments to our procedures throughout our buildings. We have a great corporate team that keeps us well-informed through several phone calls each week as well as email updates on precautions to take.
Q. When did you institute the lockdown? How tough was that to do?
A. We first began limiting visitors in the third week of March, with the following week being where we closed our doors to any visitors. It was emotionally difficult to relay messages to friends and family as we certainly understood the affect it had on them being unable to see their loved ones for an unknown amount of time. We are very fortunate here at Birchwood Senior Living as the families and friends were very understanding through the many changes we have all faced in our precautions.
Q. Many long-term care facilities in the state have been hit hard by the virus. Explain the steps that were taken here to fend off the virus.
A. A. Our corporate office does an excellent job providing guidance as directed by the CDC and MDH. Following these guidelines and utilizing proper procedures is a task that our staff is responsible for. Having staff out for extended periods of time for precautionary reasons can certainly be challenging as well, but our team approach has made these challenges manageable. As a special precaution, when we understood how serious this could become, we kept open nine rooms in the southeast wing of the building as an isolation area in the event of an infection.
Q. Talk about the testing procedures that you recently completed. Were they of residents only? Has staff testing been part of the format all along?
A. COVID-19 testing was done three consecutive weeks on all staff, residents and tenants. Frequent testing has been the goal, however, with limited tests early on it did not make this possible.
Q. Were there any difficult hurdles to overcome? We've heard much about PPE being in short supply early on. Was that an issue for Birchwood? Were there any issues with being fully staffed?
A. The first one to two months was very challenging in terms of PPE. We certainly had our goals as to what we wanted to use for precautionary measures, but PPE shortage did not allow us to order many of the things we hoped for. Our calculated process has allowed us to grow in our precautionary measures and overall be able to have the necessary PPE at each stage of its implementation.
Q. What is the format for public visits moving forward now that the testing period has been completed with positive results? What could cause a change in those plans?
A. Currently we are doing social distance visits outdoors with family. These visits are highly regulated as we want to make sure our reopening process is as effective as possible. With receiving much of our guidance through MDH on visiting aspects, it is a little uncertain of what process is next. As much as Birchwood has remained very fortunate throughout COVID to date, these regulations can and will change rapidly. Confirmed or potential cases of COVID could immediately change our current visiting guidelines.
Q. What can you say about your staff and other essential workers who answered the call?
A. It goes without saying that our staff has been the most influential part in making Birchwood so successful during these changes. Implementing changes and precautions are done so with great planning, but it takes much more diligence to follow these precautions day in and day out. We cannot say enough about each and every one of our staff on following these guidelines as well as using extreme caution outside of Birchwood. All of our staff has taken it upon themselves to be extra cautious after leaving work to ensure they, their families and our residents and tenants stay safe at Birchwood. Senior Care Communities Board of Directors has done an incredible job in supporting Birchwood and all of its residents, tenants and staff.
Q. What other thoughts do you have?
We have had an incredible amount of support from the Forest Lake community through this challenging time. Churches, schools and many other organizations in the Forest Lake area have reached out with notes of thanks, offerings of appreciation, treats and positive words of encouragement. We cannot thank each and every one of them enough for these thoughtful gestures. It is truly appreciated.