How Forest Lake grads are handling their college careers amid pandemic
College freshmen have not been given an easy decision this fall. 
With coronavirus-related restrictions moving the end of their senior year of high school digitally, this year's college freshman had to decide whether or not they want to shell out thousands of dollars to start their college careers, for the most part, from behind a computer screen. With new policies and procedures put in place, Forest Lake grads are experiencing different situations across the country as classes begin. 
For 2020 Forest Lake Area High School graduate Lauryn Wurscher, it was an easy decision. Wurscher is attending Minnesota State University Moorhead, and while it's not ideal, she has wanted to experience college and is doing whatever she needs to do to get her degree.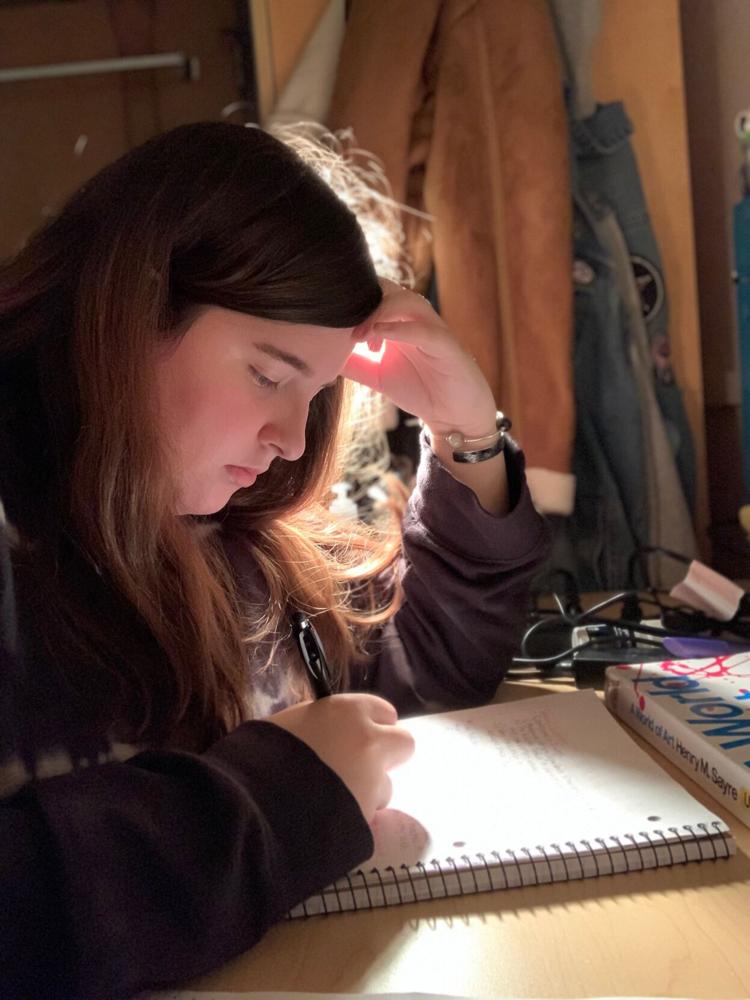 "I am very glad to still have the college experience," Wurscher said. "I mean it's obviously not the same as what others have had, but it's my college experience."
Wurscher has not experienced any delay with the start of her school year, as she moved into her dorm in late August. However, she has already experienced her school's new COVID-19 safety precautions firsthand after being in contact with someone who tested positive for the virus. Wurscher was forced to quarantine on campus for two weeks in a dorm building that the school is using for students who are sick or have been in contact with someone that has tested positive. 
"It was a very, very weird situation. Just being stuck in a room for two weeks with just my homework and my thoughts," Wurscher said. 
Despite never showing symptoms of COVID and testing negative, Wurscher was confined to her room, even having her meals brought to her, so that she would not need to leave for any reason. 
On the other hand, fellow 2020 graduate Ally Goehner saw the start of her college career delayed when Grand Canyon University in Arizona pushed back its move-in date for incoming students. 
Classes for Goehner began in late August virtually, but what she was missing was the connections she would be making on campus. Goehner has now moved in, making the trip down to Arizona on Sept. 22. 
Taking classes closer to home or waiting a semester did cross Goehner's mind. However, her decision was the same as Wurscher's: Now is the time to start school.
"I did contemplate [staying close to home] for a little bit," Goehner said. "But at the same time I think it's good for me to get out of the house and kind of be on my own for a little bit."
With months of planning going into deciding where they want to pursue their future, Goehner and Wurscher decided against going to a different school or waiting a semester. Both have now begun their college careers, and while it may not be the most ideal or what others have experienced in the past, they are doing their best to make the most of it.
Second-year students
Forest Lake Area 2020 graduates are not the only ones being forced to make a tough decision. Other area college students have also been experiencing a lot of changes after having their freshman years of college cut short due to the pandemic. 
Ben Cartford signed his lease to live in Minneapolis so that he and his roommates could be near the University of Minnesota campus. Instead, he is now living in a city that is mostly shut down, due to the virus, and is taking almost all of his classes digitally. 
"We actually signed our lease in early November of last year. You really got to do it early if you want one of the good houses," Cartford said. "We didn't know all the stuff that was going to happen between then and now." 
Even though it's not the semester he wanted, Cartford has still decided to make the most of his current situation  with his roommates, but with a different type of semester comes new challenges. One that Cartford and many other college students are being faced with is having a strong enough Wi-Fi connection. 
With six roommates all taking online classes and exams, Cartford has had to make sure they have the best internet access possible so that they can stay connected and get credit for the work that they do. 
"I definitely miss going to class and just, like, biking around campus and stuff," Cartford said. "I'm in my room Zooming a lot each day." 
Even with the burden that the coronavirus has brought, Cartford acknowledged that, while distance learning is not what's fun about school, keeping people safe is what is truly important. 
"It's worth sacrificing the fun that gets to come with college to, you know, save people's lives," Cartford said.
Taking a semester off
Aria Norcross is another Forest Lake Area High School graduate of 2019 who was left with the tough decision of what to do after being forced to move home last spring.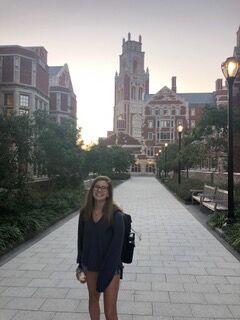 Norcross, who attends Yale University in Connecticut, signed her lease in July for her apartment after the school made a last-minute call to not allow sophomores to live on campus this fall. 
Yale made a lot of their decisions on what the fall semester would look like later than other schools, so Norcross didn't know much about what the school year would entail until mid-July.
"As a person who really likes to have a plan and know what's coming and what my next step is, it was really hard that all the decisions being made were being made last-minute," Norcross said. "It was just tough for me and like a lot of my classmates."
After considering her options, she decided not to take any classes this fall and instead work an internship to help her figure out what she wants to do with her career. For her, school is more than just taking classes, and she does not want to miss out on the opportunity to meet new people when her time there is already so short. 
With sophomores allowed on campus in the spring, Norcross hopes that classes will begin to be more in-person, rather than strictly online. Until then, she will continue to consider waiting to finish her degree because she wants the full experience of college, and not just to get in and get out. 
With many unknowns about the pandemic, college students will have to continue to be flexible as their schools work through new challenges and unexpected circumstances. One thing is certain: This year will not be like any other in recent memory.