The Zabee Theater wasn't a big enough venue. Nor was the north bank of bleachers in the Elk River High School gymnasium. Rows and rows of chairs had to be set in front of the bleachers to make room for members of the overflow crowd to hear the most talented musicians across 14 high schools perform for three of the best conductors in America.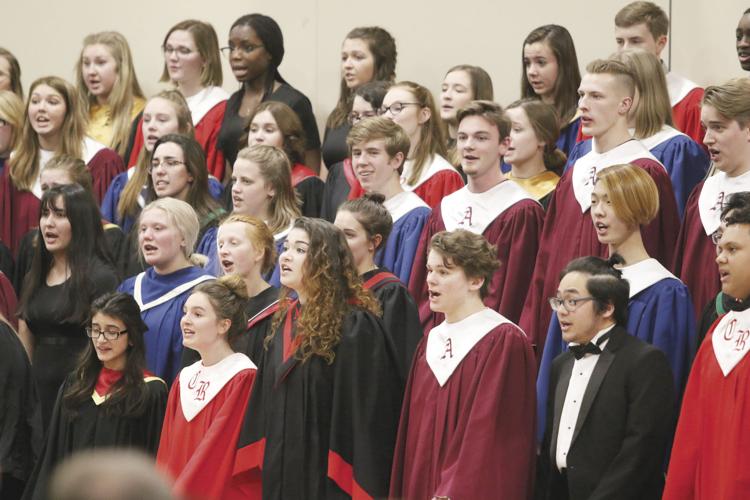 Tesfa Wondemagegnehu, the director of choral ministries for Westminster Presbyterian Church in Minneapolis, led the All-Conference choir.
Brian Balmages, the director of instrumental publications for the FJH Music Company Inc. in Fort Lauderdale, Florida, led the All-Conference band.
And Jean R. Perrault, the director of orchestras and professor of music at he University of Minnesota at Duluth, led the All-Conference orchestra.
Folks got their money's worth at the grand finale concert of the 18th annual Northwest Suburban Conference Music Festival. All-Conference student-musicians — from Andover, Anoka, Armstrong, Blaine, Centennial, Champlin Park, Coon Rapids, Elk River, Irondale, Maple Grove, Osseo, Park Center, Spring Lake Park and Totino-Grace high schools — rehearsed Sunday, Feb. 11, and Tuesday, Feb. 13, for the concert Feb. 13.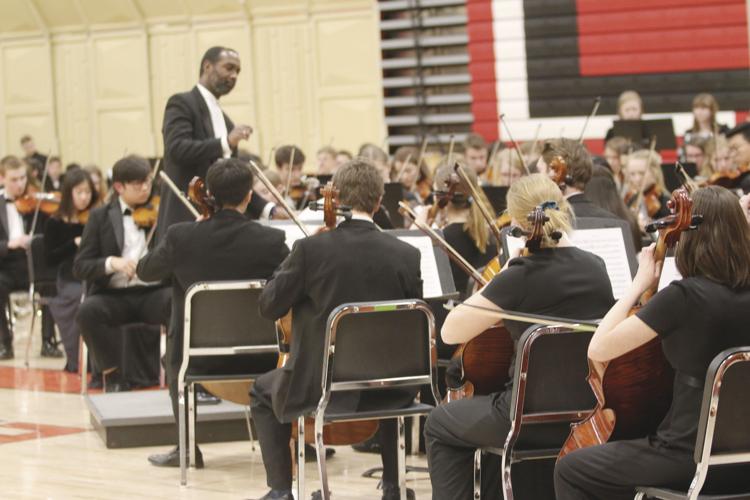 In between, Elk River High School declared Monday, Feb. 12, a digital learning day and kept students home to make room for 2,500 students — including those who were in the All-Conference ensembles and those who weren't — to spend the day with these nationally recognized educators, who gave expert direction, commentary and encouragement to NWSC students and directors. Each school's most accomplished band, orchestra and choir presented a concert for other student-musicians. The performances were also reviewed and critiqued by the guest conductor-clinicians.
The NWSC festival strives to provide students the opportunity to pursue excellence in music performance, to listen to music with understanding, and to celebrate the artistic achievements of other student-musicians.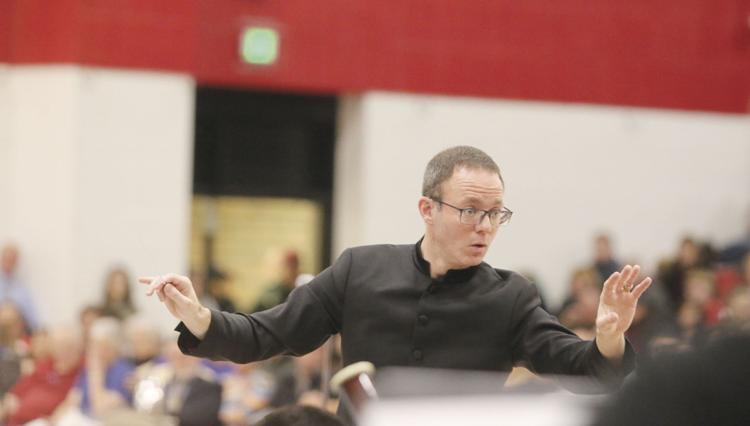 "The very existence of the music festival reflects the commitment of the Northwest Suburban Conference member schools to promote student opportunities in the fine arts as well as athletics," according to a description of the festival in a grand finale program.
The All-Conference ensembles are select ensembles organized in October by the music educators of the NWSC. The three All-Conference ensembles rehearse two times during the month of January. These rehearsals, supported by private practice and instruction, prepare the ensembles for their dress rehearsal and performance with the guest conductors.