Third graders in Mary Jo Matchinsky's class at Otsego Elementary have forged a relationship with a bear in Montana that is teaching them lessons about honesty, kindness, loyalty and other virtues.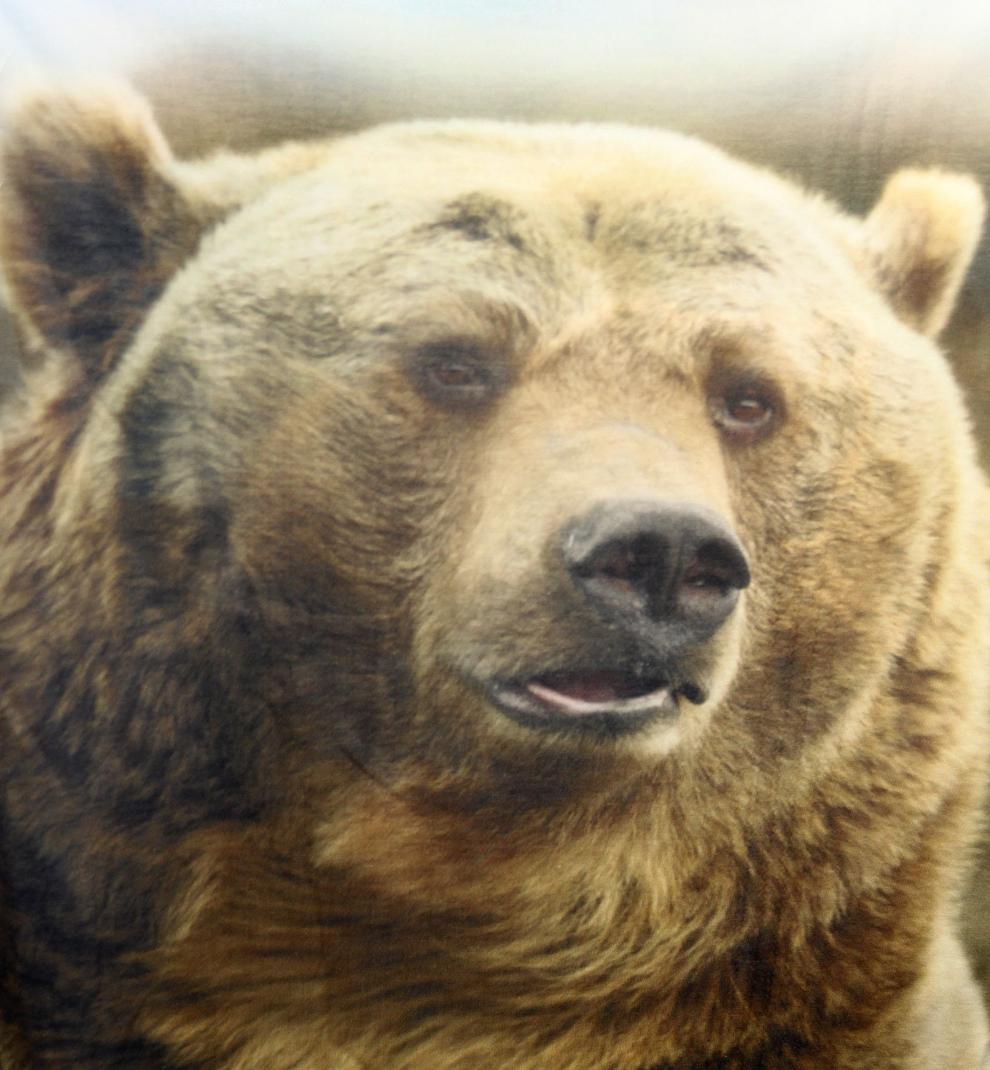 The bear is Brutus, a 900-pound grizzly that was adopted as a cub by Casey Anderson after it was orphaned 17 years ago. Anderson and Brutus have a close relationship. Today, Brutus is one of several bears that Anderson keeps at the Montana Grizzly Encounter, a bear rescue and education facility that he founded in 2004 near Bozeman, Montana.
Matchinsky, of Elk River, met Anderson while visiting Erik's Ranch, a working ranch for young adults with autism also located near Bozeman.
She was inspired by Anderson's story and the wisdom he gleans from Brutus and the other bears, including the fact that bears can't lie.
Anderson sums it up with the term, "Keepin' It Grizzly," a catch phrase that Matchinsky has adopted for her class starting last year and continuing with this year's class.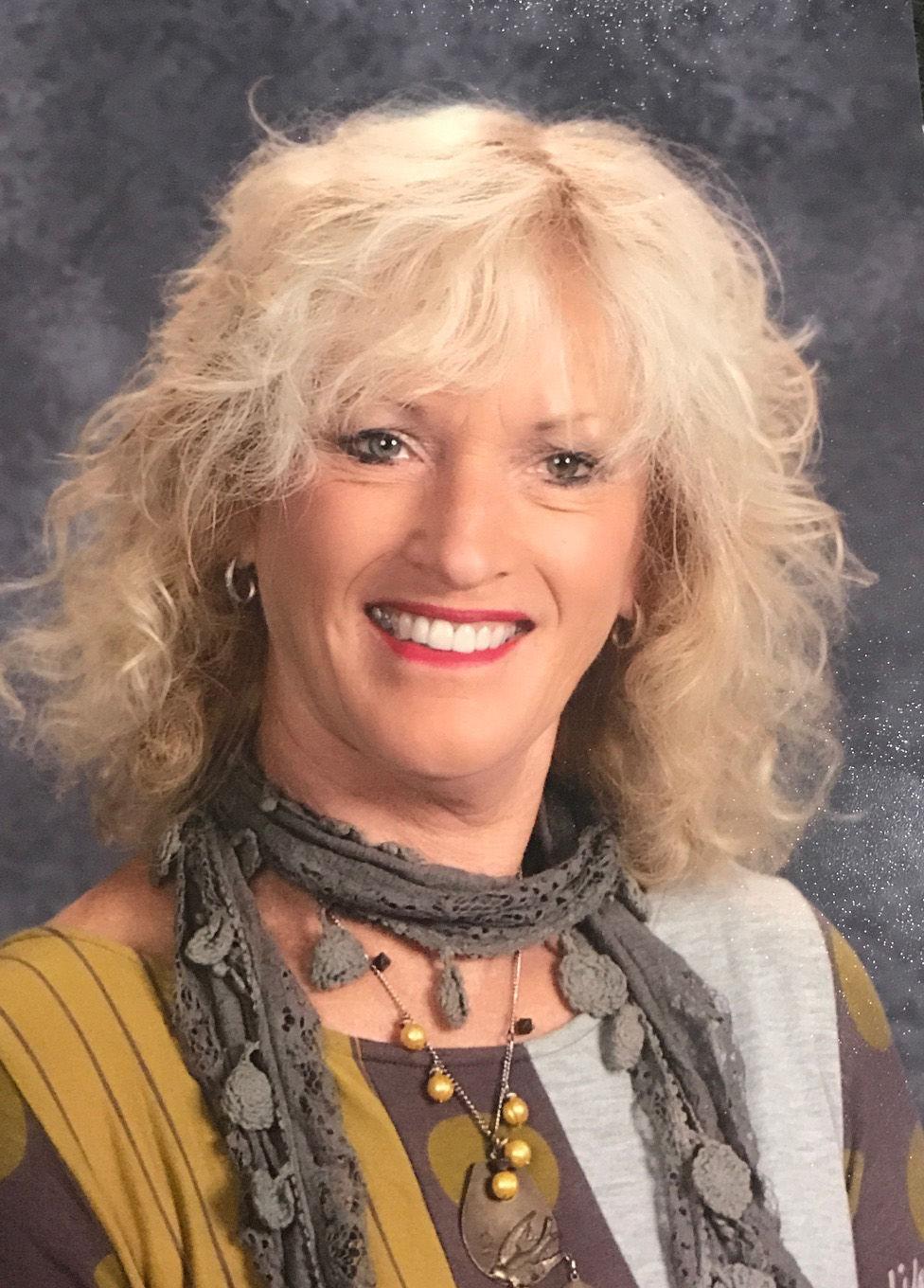 "He (Anderson) is extremely peaceful and respectful, and so we really try very hard to embrace that here," Matchinsky said.
Key to driving the concept home are Keepin' It Grizzly notes.
Students who notice classmates going above and beyond for someone else fill out a Keepin' It Grizzly form and put it in a special jar. Each Friday, Matchinsky pulls out the slips and shares them with the class.
"She has my back," one student wrote on a Keepin' It Grizzly form.
"She is like a sister to me because she is so nice," read another Keepin' It Grizzly note.
Among the other things that students have recognized their peers for include playing with them at recess, having a sense of humor and being willing to help them if they are hurt.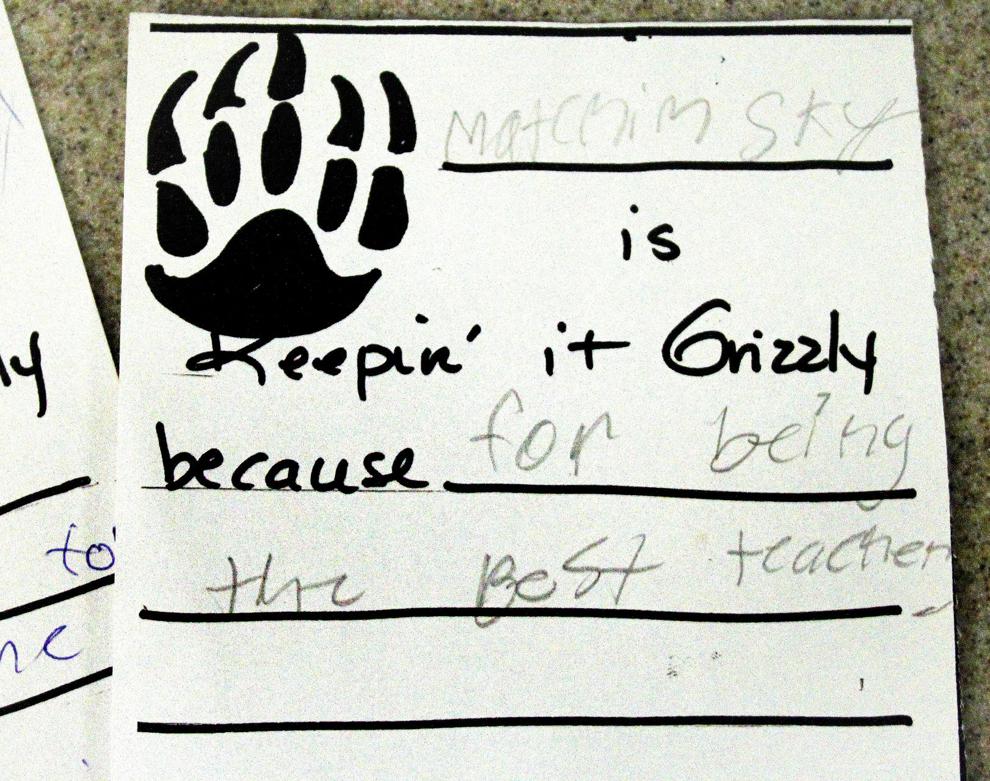 "It was to really get them to understand the importance of how the little things make such a difference in their world," Matchinsky said.
In addition to the Keepin' It Grizzly notes, Matchinsky carried things a step further this year by sending a stuffed animal named T•Bear to points across the globe with her friend, Kathryn Nordberg, who founded Erik's Ranch.
Between November and May, Matchinsky's class got photos of T•Bear with a caribou in Alaska, fishing in the Amazon in South America, rock climbing in Montana, fishing on a boat in Louisiana, nestled in the lush vegetation of Hawaii and at the Baja Peninsula during whale migration.
One student said T•Bear helped them learn new things about places they had never been.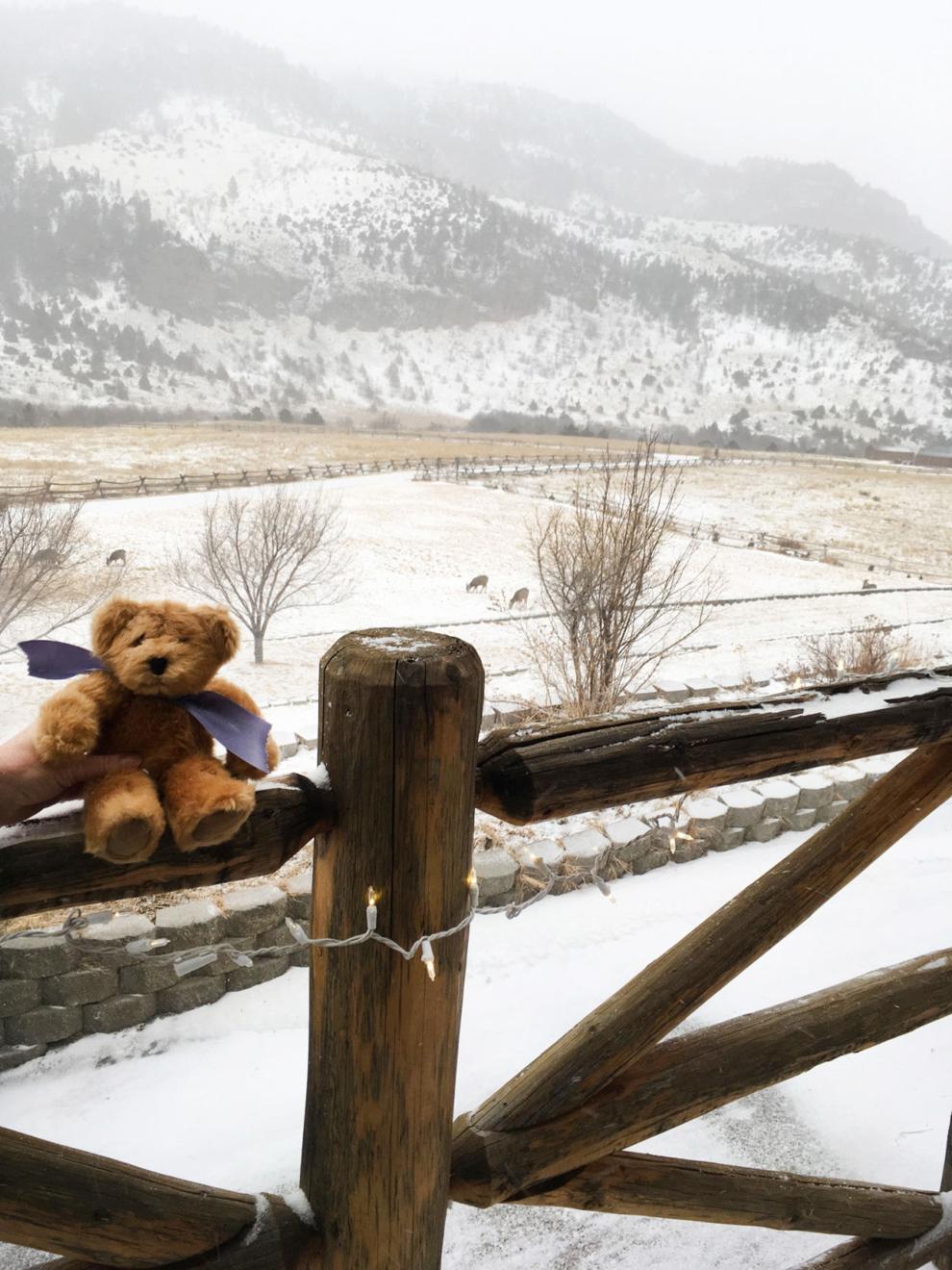 Overall, interest in the Montana Grizzly Encounter bears runs high among Matchinsky's 27 students.
She joked that by Christmas, she figured about half of her students were hoping they would get a grizzly bear for a gift.
Meanwhile, the lessons learned from Keepin' It Grizzly are spilling out of the classroom and into the wider world.
When Matchinsky asked her students if they had noticed people Keepin' It Grizzly outside the classroom, numerous students shared examples.
One girl told how her sister stuck up for her when she was being teased. Another said her brother shared his popcorn. Another explained how she got a cherry in her beverage at a restaurant, and a thoughtful waitress brought one for her sister, too, so she wouldn't feel left out. Others told of their parents paying for a stranger's meal at a restaurant or having a stranger pick up their bill.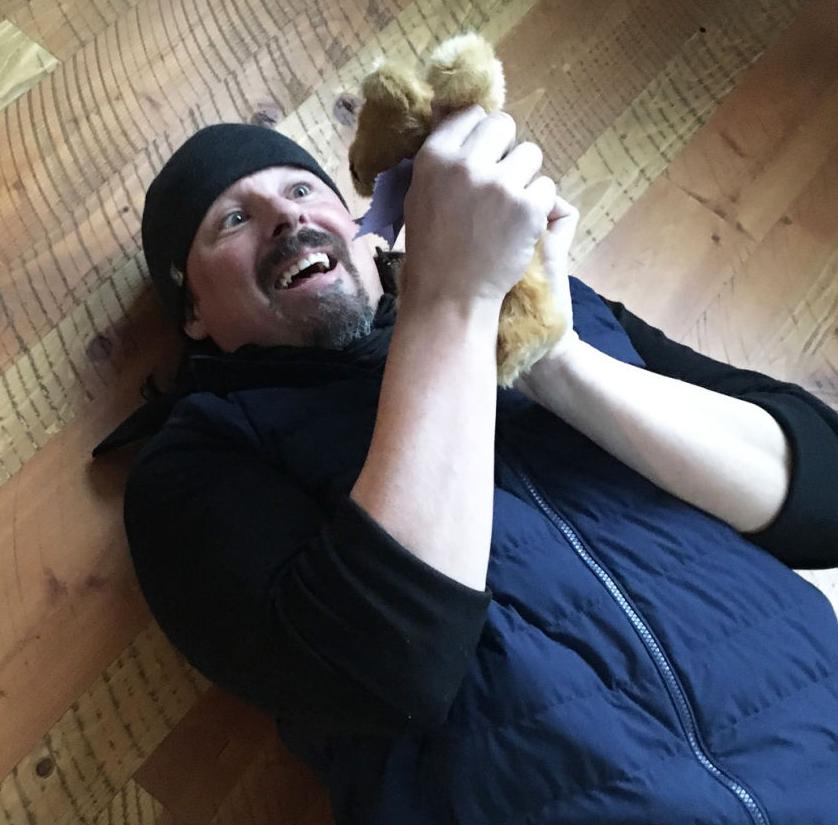 Matchinsky told them: "That's Keepin' It Grizzly in many, many different ways. You recognize it and that's excellent."