A new trailer aimed at attracting tomorrow's transportation-related workforce is not quite finished, but the state department that bought it and equipped it with the help of one industry partner after another is not waiting to roll it out.
"We don't have time to wait for it to be pristine and perfect," said Chris Hadfield, the director of the Minnesota State Transportation Center of Excellence.
The urgency in Hadfield's voice stems from the struggle trucking firms, auto mechanic shops, utilities providers, transit officials and a number of other industries in need of qualified technicians have faced in recent years.
The trailer will be in Elk River from 4:30 to 7 p.m. Monday, Feb. 26, for the fourth annual Career Exploration Fair put on by District 728 Community Education.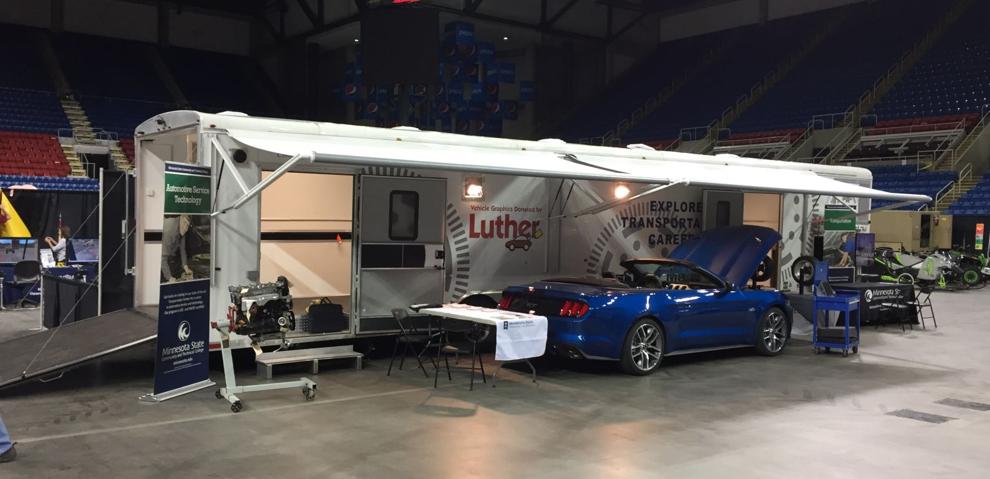 "These events are a huge opportunity we can't pass up," said Hadfield, noting local businesses like Cornerstone Auto, Abra Auto Body Repair, Deano's Collision and Mechanical Specialists, and Hennepin Technical College are plugged into the event to name a few.
The trailer will be one of 27 vendors representing all sorts of careers. Other vendors will represent careers in education, science and engineering, parks and recreation, public services, health care, large and small businesses, military, technology, law enforcement, marketing and communications, finance, accounting, law and more.
The fourth annual event has become bigger each year, and the excitement this year feels even more palpable, according to Jay Grammond, one of District 728's community education organizer of the event.
"What is exciting about this year is that there seems to be a lot of excitement in the business world about it, and there are a lot of registrations coming in for attendees as well, so it is shaping up very nicely," Grammond said.
The event is all about providing a free opportunity for students to be exposed to a sampling of careers out there in the world so they can make more informed decisions about their own individual paths.
"We try to line up as many different career path representatives as we can, and we're always looking for more," Grammond said.
As the head of the Minnesota State Transportation Center of Excellence, Hadfield is on the prowl for such events. There have been 36 events for the trailer scheduled between November 2017 and July 2018.
The center is billed as the go-to organization for the transportation career pathway, consisting of a consortium of secondary, postsecondary and industry partners.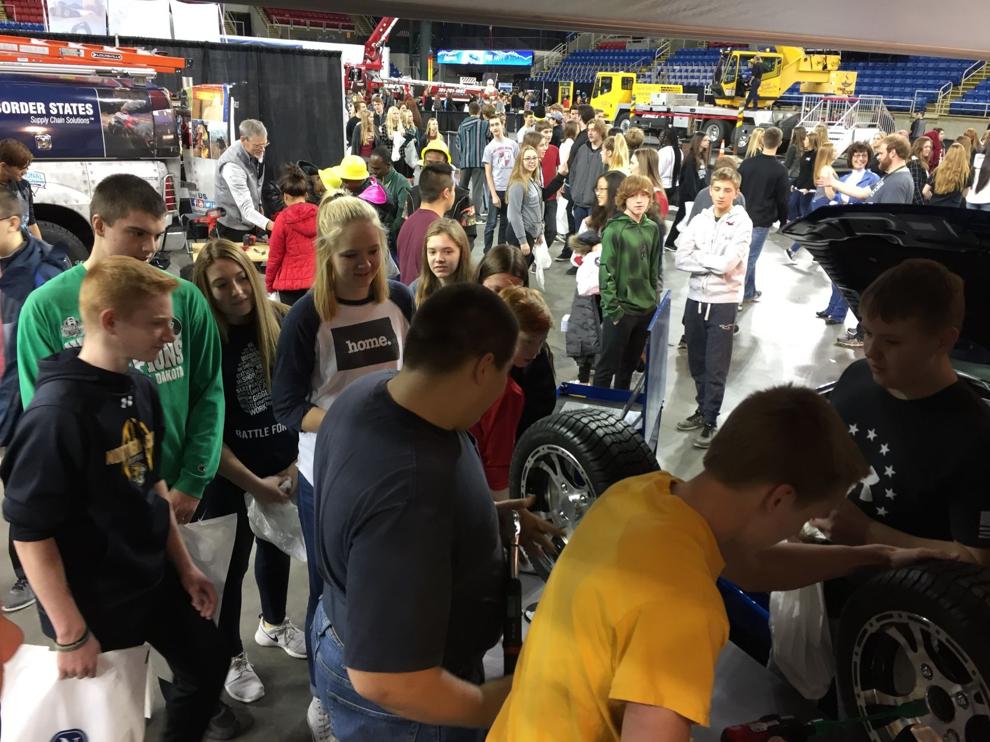 Founded in 2013, the Minnesota State Transportation Center of Excellence is focused on developing a highly skilled workforce to meet the current and future needs for high-demand, high-paying, high-tech jobs in Minnesota's transportation industries.
"Kids don't realize it, but there are a lot of two-year degree programs that pay more than those jobs that require a bachelor's degree," Hadfield said. "We're trying to get students to see the opportunities that are out there."
That's where the trailer comes in.
The trailer features seven monitors — six smaller ones and one large one. It will include equipment such as a paint simulator, an alignment machine, sanding machines, various engines including diesel, and even a flight simulator for aviation.
Other equipment that still needs to be donated includes a driving simulator, an automotive scan tool with factory domestic and foreign, bidirectional capability, inspection cameras and more.
The state wrote a grant in October 2016 and received notice of the $36,000 grant in November 2016.
"The price of the actual trailer is not the expensive part, it's the things within it, such as equipment, but also staffing," Hadfield said. "We rely on volunteers."
So far $80,000 has been invested in the trailer, with $42,000 of that from fundraising. The cost of a fully equipped trailer is estimated at $500,000.
Some of the sponsors include Luther Automotive Group, AASP, Snap-On, Subaru, LKQ,/Keystone, AAA auto parts, U-Pull auto parts, Innovate Tools , St. Anthony Mobile, and MNCars Campaign.
One goal is to increase enrollment of secondary and postsecondary programs by 15 percent by the start of the fall semester in 2020, Hadfield said.
"We also want to increase the completion rate of both programs by 15 percent by the fall semester of 2020," he added.
Ultimately, the goal is to increase the number of highly skilled and certified graduates entering the workforce with employer partners by 15 percent by fall 2021.
Hadfield got the idea for it two years ago at the state fair when saw a welding trailer, but it wasn't just the welding simulators that caught his attention.
The kids — and even more importantly, the parents — were captivated by them.
"We have to get kids excited about the industry," Hadfield said, drawing on the shortage of technicians as one example. "We can't keep fight the shortage problem. We have to figure out how to reach kids and get them excited about the industry within their culture."
The trailer will be parked in Handke Center parking lot near Door 5.
Grammond is still taking on more vendors. For more information, contact Community Education at 763-241-3520 and ask for Grammond.