Robert "Bob" Lee Otto was remembered July 29 at Central Lutheran Church during a celebration of his life as a proud husband, father and Marine and often a man of few words.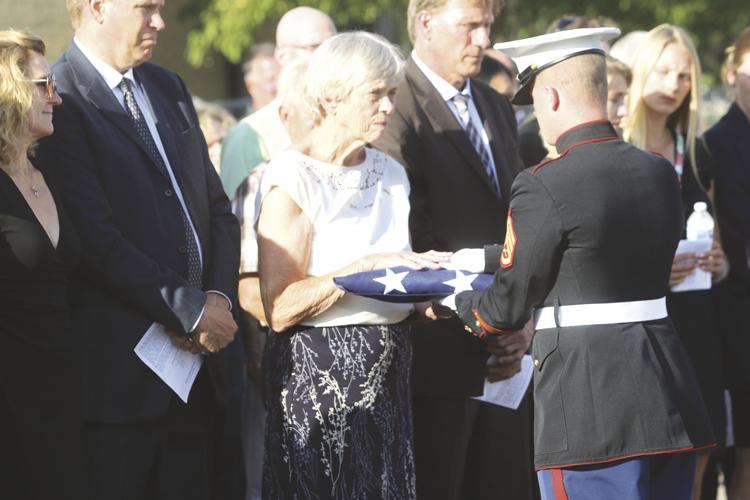 The 83-year-old St. Cloud native who became an Elk through and through was also remembered for the care and concern he had for the community of Elk River, its youth and high school athletic programs and Elk River High School, where he taught business classes for 26 years, saw his own kids flourish in academics and athletics and remained an Elk long after they graduated from high school and he retired from teaching.
He expressed his love of Elk River while announcing Elk River basketball games, eventually football games and even some softball games after someone in the program asked him to do so.
"He was proud of that," said Craig Otto, one of Bob's four sons. "He loved announcing. He always prepared for it. He talked to the other teams to get the names right."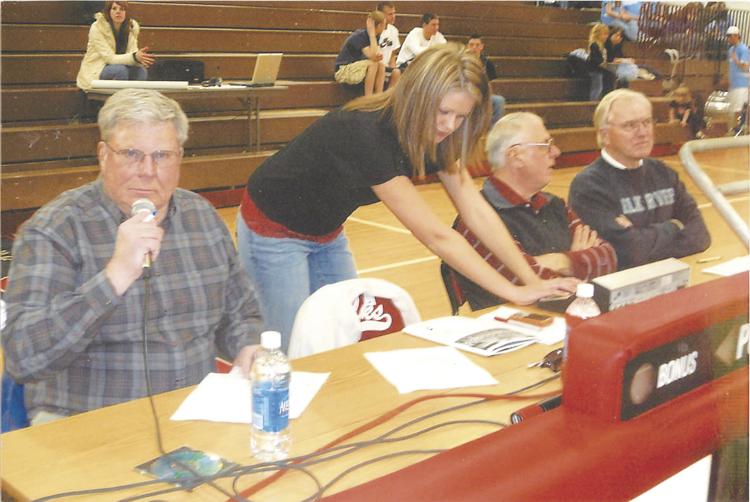 He continued to announce basketball games after his retirement from teaching through the winter of 2018. The last game that he announced was a boys' basketball contest on Friday, March 2, 2018.
"He could watch the games and he had the best seat in the house. He felt like he was a part of it," Craig said.
The Northwest Suburban Conference recognized Otto in recent years for his contributions to the game.
"He was happy every time (Activities Director) Mike (Cunningham) asked him to announce," Craig said. "It made him happy. He didn't do excited."
Otto's kids described their father as a stoic, stone-faced fan while he watched them play sports growing up,
He likely had high expectations and didn't always give the feedback his boys had hoped for after a big play or big game. And when they came home frustrated, he saw the game more from the coach's perspective.
"Joel scores a goal, and he had no reaction," son Craig said. "Kurt throws a touchdown. No reaction. I sack the quarterback. No reaction. Erik scores 30 points in a game. No reaction.
"Good game or bad game, you couldn't tell on him. Everything was understated, maybe expected."
After hitting four home runs as a fifth or sixth grader, Craig thought he finally had some serious praise coming when he talked to his dad after the game and told him all about it.
He deadpanned: "Is that all?"
"I was a little young to understand his humor," Craig said.
Early in his years as a resident of Elk River and a member of the Jaycees he was one of the adults instrumental in getting the original Elk River Ice Arena constructed. He was photographed at the original groundbreaking and again at the recent one for the new rinks and multi-purpose facility.
As a young father he told his oldest son, Joel, he had to give the sport of hockey a try.
"If I didn't like it, I wasn't going to have to play," Joel recalled.
So a crying 5-year-old went to hockey tryouts, which set Joel Otto on course to embrace the sport of hockey but also reach some of the highest of highs in the sport as a NHL player who won a Stanley Cup 1989 and competed in the 1998 Winter Olympics.
Otto's grandkids, however, have been witness to their grandpa's passion and pride for them in modified fan approach on the sidelines at their games.
Craig said he couldn't believe his ears when he heard his dad say "put Otto in" — within earshot of the coach and team.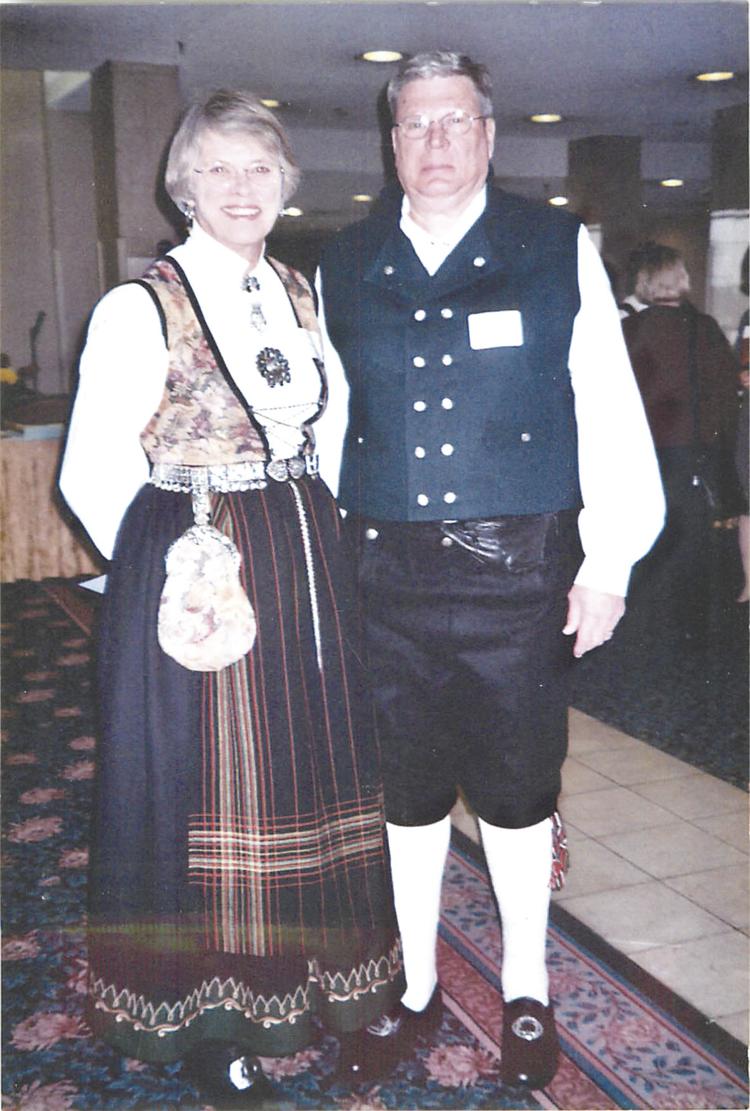 The eldest Otto was proud of his boys and proud of his wife. He expressed it on a trip to Norway that he took his wife, his four boys and their wives on in 2016.
Otto is 100 percent German, but over the years he developed a fondness of the heritage of his wife of 58 years, Kelly (Hoff). He even managed to serve as president of the St. Cloud Chapter of the Sons of Norway.
"He was beaming about everything he showed us in Norway," son Erik Otto said.
The biggest find on the trip was Kelly's grandfather's farm.
"I think he was just so proud to show us our mom's heritage," Erik said. "He adopted it as his own."
Bob's favorite trip, however, was described as the one he took every morning to the porch at 945 Proctor Avenue at his home of 52 years.
"He loved sitting out there watching all the traffic go by, drinking his morning coffee and working on the crossword puzzle," Erik said, asking for a show of hands from people in the sanctuary from those who had honked the horn and got his famous wave.
Most of the time he didn't know who had honked, but they got the wave anyway.
Erik also shared with a wave of emotion rushing over him that he had never heard his father swear. Even when he messed up, all he heard might have been "Ahh Christmas" or "Rats."
Bob grew up the oldest of four in St. Cloud and graduated from the St. Cloud Technical High School in 1954.
Joel described his dad as a pretty good athlete who played center on the Tech basketball team with his best friend, Gary Larson. Bob was a skinny center with a good hook shot he demonstrated over the years in the driveway of their home on Proctor Avenue. He launched his hook shots from what became "Otto Corner."
After a brief stint at St. Cloud State after finishing high school, he joined the Marines for two years. He served in Okinawa.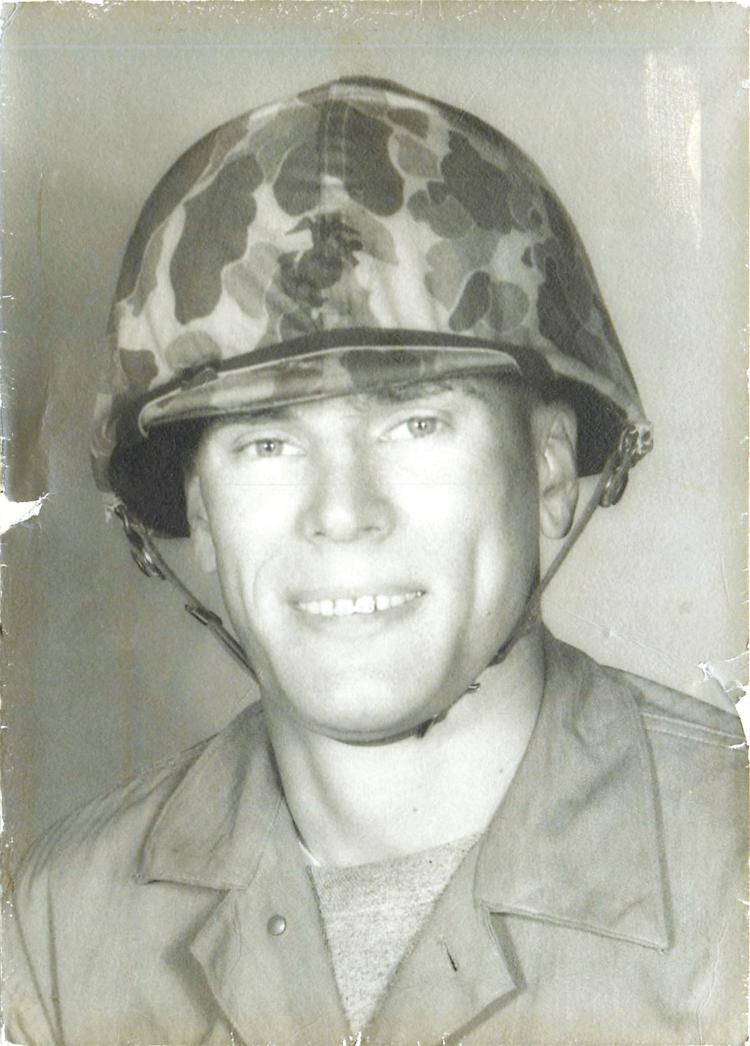 "He was a proud Marine," Joel said.
Bob and Kelly married in 1961. They had four boys by 1967. After oldest Joel was born they moved to Elk River.
Bob immersed himself in the community, became a member of the Jaycees, played softball at Kuus Field and served on the Elk River village council from 1971 to 1980.
He even toyed with the idea of running for mayor in conversations with Kelly.
"Even though he didn't (run), he was a leader and he often became president of the organizations he was a part of," Joel said.
After a series of business-related jobs, Otto decided he would like to be a teacher. He graduated from the University of Minnesota in 1972, and after a brief stint in Edina schools, took a position at the Elk River High School teaching business.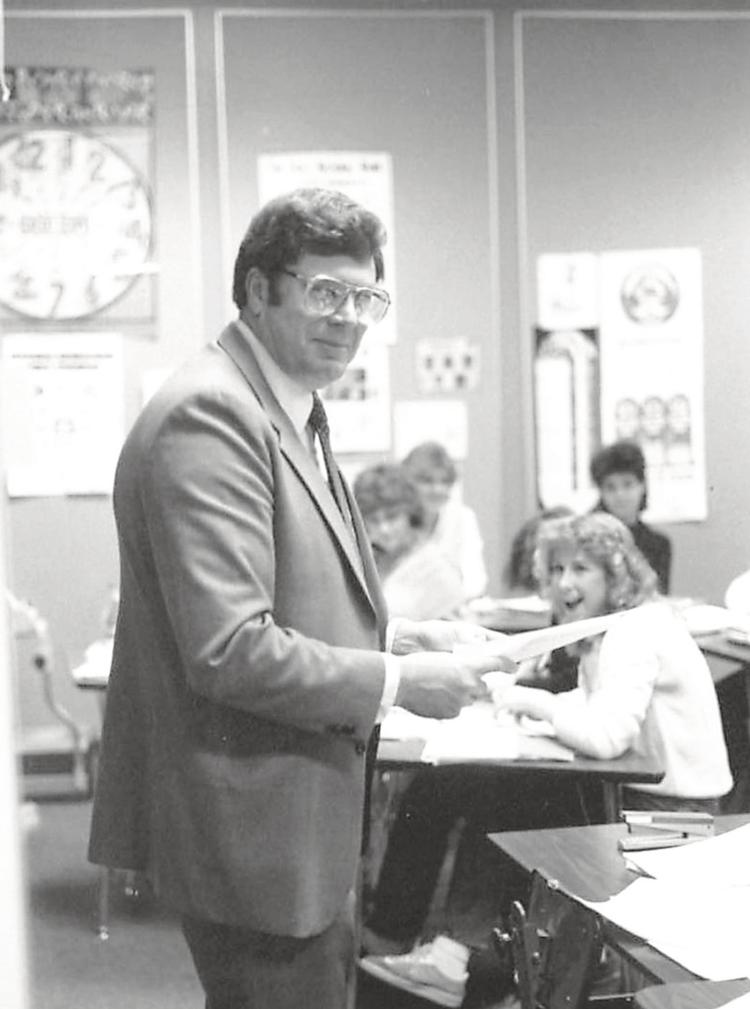 He was brought to Elk River by Superintendent George Zabee to head a new work study program and Distributive Education (DECA). He had a 26-year career at ERHS before retiring in 1999.
He liked to read and enjoyed books on military history, Norwegian history, Norwegian military history, thrillers and even Harry Potter.
His son Kurt shared a love of reading with him, and once provided a two-foot stack of Potter books and Bob read them all. Upon completion, he said he was sad there were not more.
Bob liked to hunt for books but never quite understood the concept of eBay, Kurt said.
The elder Otto's generosity was legendary, but "you had to be careful not to compliment him on his shirt, shoes, coat or whatever because he would offer it to you," Kurt said.
He also offered money to his children. On a trip to Japan in 1998 to watch Joel in the Olympics he asked Kurt several times. Finally Kurt told him he had $400 in his wallet, to his dad deadpanned in perfect timing: 'Can I have some?'
The boys were old enough to understand his humor by then.
Both Bob and Kelly liked sports and managed to get to their children despite having each of the boys branch off into different directions.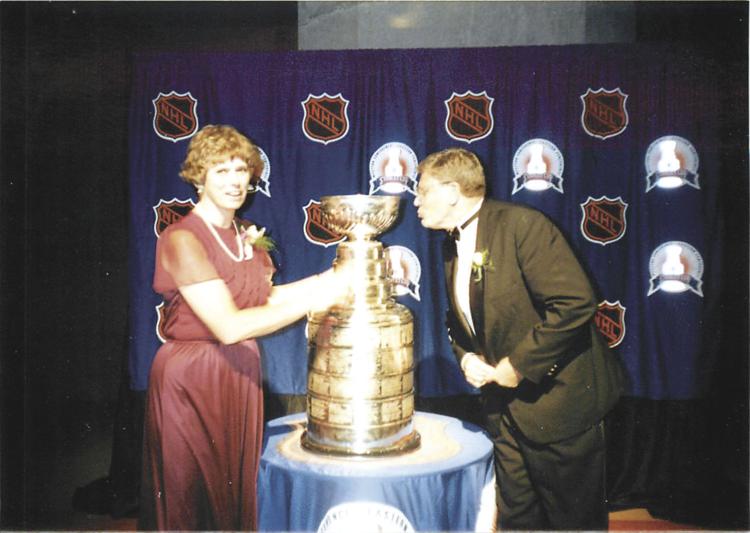 "It was amazing how they were able to make it to juggle, especially when we were playing different sports," Erik said.
The couple also golfed together, and Bob proudly displayed his 1973 husband and wife trophy from the couples league they played in.
Even in their later years, the Ottos played in an annual baseball game at a cabin up north at Ideal Corners Field.
Bob was the all-time pitcher, and Kelly earned the title of the Great Grambino when he pitched to her and she hit it over everybody's head.
She still has it, as she got a hit again this year.
She and Bob were also the reigning champions of the Quarterback Golf Scramble.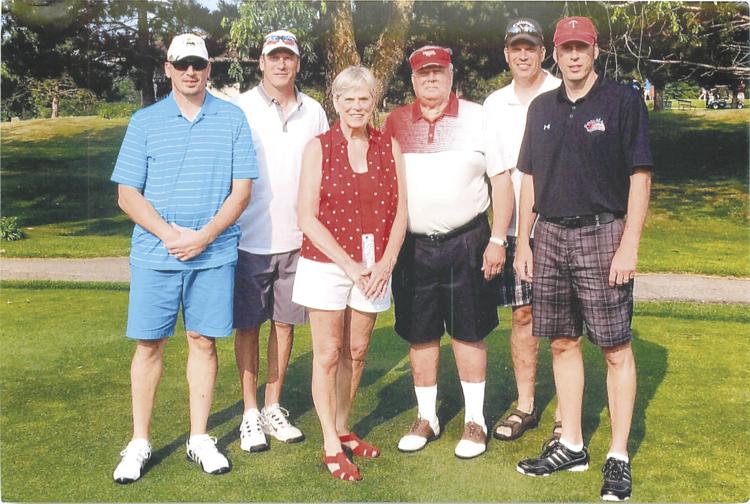 Fairway Bob and his four boys knew heading into the 2018 event they weren't the same as in prior years, as a team comprised of their grandkids beat them one year. Well in 2018, they didn't. The older Ottos won it. "He died a champion," Craig said.
In many more ways than one.