A special edition of Disney's "Newsies" is available, and this one is just for seniors. The Elk River High School drama department will be performing "Newsies" March 21-23 at the Zabee Theater, but senior citizens can catch the show for free at a 4 p.m. matinee performance on March 20 reserved just for them.
For Michelle Brooks, theater director at ERHS, offering a seniors-only show provides an opportunity for seniors who enjoy theater to experience a show at a time that might be more convenient for them. But it also serves as a thank you to these individuals.
"It's our way of giving back to these members of the community who have given so much to us," Brooks said.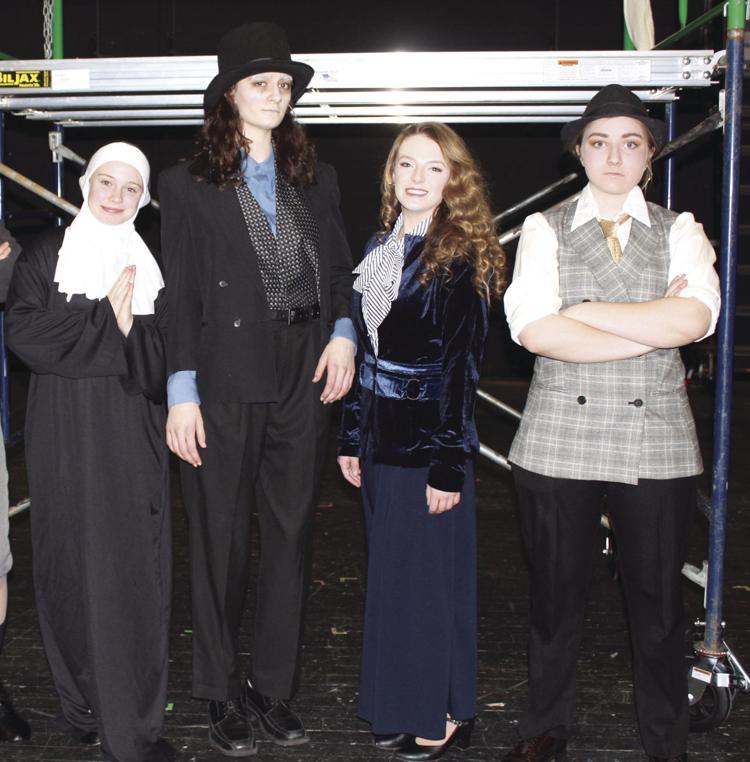 Brooks hopes local seniors will fill the theater for the special matinee performance and is looking forward to this group being the inaugural audience for the show. According to her, seniors are a perfect audience because, "they're real, and they're honest," she said. "It's good, real feedback before opening night with a genuine audience."
Rachel Ford, a junior who plays the lead role of Katherine Plummer, agrees: "Generally, senior citizens are the ones who enjoy our show the most. They love entertainment; they love theater."
In addition to the senior matinee, four additional performances of "Newsies" are available to the general public. Based on the blockbuster Disney movie, the Broadway musical tells the tale of a courageous group of scrappy newsboys who join forces to fight an unscrupulous newspaper tycoon. Filled with inspiring, toe-tapping music and jaw-dropping dance routines, "Newsies" is an all-ages crowd pleaser.
"It will be a fun show to see, but it is such a fun show to do," Nathan Hunter, musical director for "Newsies" said. "The kids have just loved the characters within the musical. The songs are brilliant and so much fun."
Many of the cast and crew agree that the show has been just as much fun to rehearse and perform as it is to watch. From learning complicated dance routines to perfecting New York accents, these students have been hard at work since December, preparing for the show.
Because the story focuses primarily on boys, many female actors were cast in male roles. Tailer Benson, a senior, was one such student. She plays Oscar Delancey, a "heavy" who works at the distribution window handing out papers to the newsboys.
"He's not the typical character I've been playing the last couple of years," she said. "He's definitely a challenge." As for the New York accent required for her character, Benson cheekily admits, "I'm still working on it."
The Timm sisters, Bethany, Charity and Jessica, all have roles in the musical and all play male characters too. Jessica, a junior, plays Davey, and she spent a significant amount of time learning how to be a convincing boy onstage.
"I've observed guys in my life and how they sit and how they stand when they're not saying anything," she explained. "That's really helped me get into character."
Her sister, Charity, plays Pulitzer, and she had her own method for tackling her male role: "I had my dad say my lines and I listened to them over and over again."
Bobby Jones, a home-school sophomore in his very first role with the program, had his own challenges to playing Crutchie, a physically disabled newsboy. Although an experienced singer and dancer, learning how to dance with a crutch and walk fast with a limp definitely stretched his acting skills. A newbie to ERHS theater, Jones was greeted with open arms.
"The high schoolers here were very welcoming," he said, and he hopes to continue his involvement with the program.
To see the cast and crew in action, check out one of the four public performances of "Newsies": March 21-23 at 7 p.m. and March 23 at 2 p.m. at Elk River High School.