April and May are among the cruelest months of the year when it comes to suicide, and local youth ministers and the Thumbs Up High 5K group want to beat this cold, hard truth to the punch.
Thumbs Up High, which breathes life into many initiatives to raise mental health awareness throughout the year, has joined forces with local churches in an effort to pull the school and faith communities together as well as the community at-large for a night of music, fellowship, food, prizes and a speaker. The event will be 6-8 p.m. Wednesday, March 14, at Spectrum High School.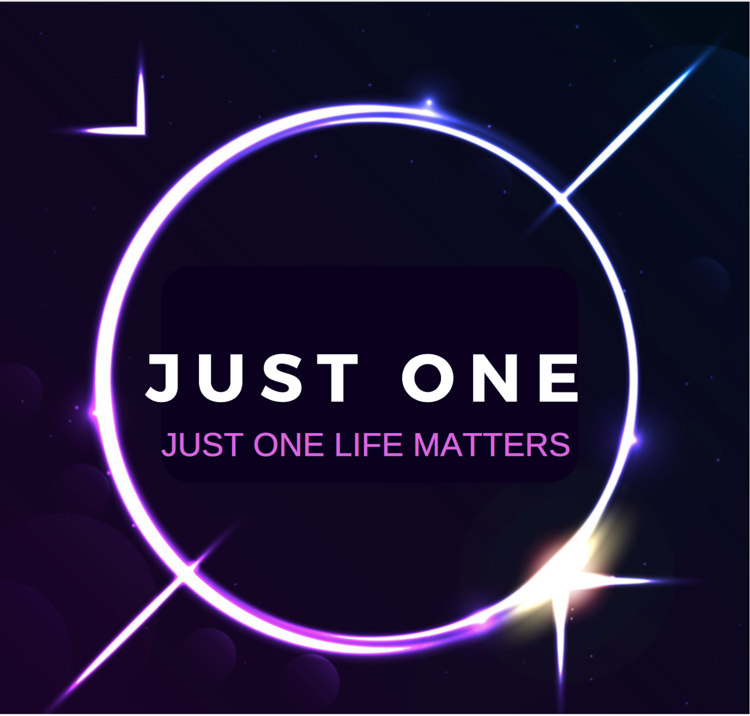 Sam Eaton will share his story about the day suicide didn't win at an event dubbed as "Just One," as in just one life matters, one life can impact the lives of many and in the same way just one moment and one opportunity to choose life can make all the difference.
When that moment may arrive is unknown.
"The event is really for anybody in the community who knows somebody," said Kirsten Tuckey, who works with youth ministries at Gateway Church in Elk River. "We want everybody prepared for a conversation about this topic."
Student groups involved include suicide prevention groups from Spectrum (SAVE), Elk River High School (Yellow Ribbon) and Rogers High School (HUSH).
Allies — an association of area youth ministers — and Spectrum High School have also been involved in the planning.
Eaton, an educator in the Wayzata public schools system, addressed a crowd at Wayzata High School and got rave reviews. So did the event that surrounded it.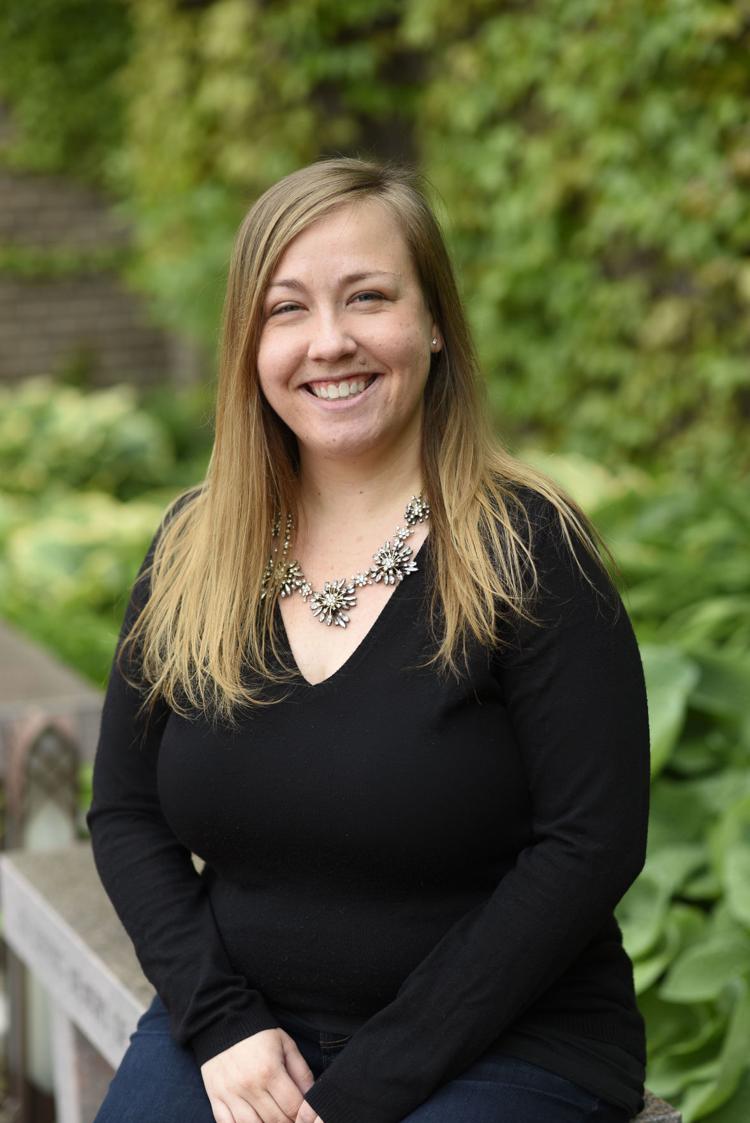 Sami Tierney of Messiah Church in Plymouth, a former youth pastor at United Methodist Church in Elk River, has plugged to the local faith community and Thumbs Up High to bring the program that was done in Wayzata to Elk River.
The date and time of the event was selected thoughtfully. Many will recognize that night as church night in the Elk River area, but that hasn't stopped more than a dozen local churches from encouraging their regulars and others to attend the suicide prevention program.
Katie Shatusky, the founder of Thumbs Up High, said organizers would like to fill the Spectrum gymnasium with middle school and high school kids and parents, teachers and youth ministers for the powerful messages that will be presented. In fact, adults of all ages are being encouraged to come as well.
One hope is to save lives. Contrary to popular belief, the suicide rate peaks in the springtime, not the wintertime, Psychology Today reported in a December 2012 article.
On an average day, 105 Americans lose their lives to completed suicide attempts, according the Centers for Disease Control. And counterintuitively, more of these lives are lost when the weather is warm and the sun shines bright.
Studies dating back to the late 1800s find that suicides peak in the spring and are lowest in winter. One 1995 study published in the journal Social Science & Medicine examined monthly suicide rates in 28 countries and found that in 25 in the Northern Hemisphere, suicides were most common in May and ebbed in February.
Neel Burton, M.D., wrote for Psychology today the reason is probably because the rebirth that marks springtime accentuates feelings of hopelessness in those already suffering with it.
"In contrast, around Christmastime most people with suicidal thoughts are offered some degree of protection by the proximity of their relatives and the prospect, at least in the Northern Hemisphere, of 'things getting better from here.' "
The "Just One" movement looks to counteract this and other harsh realities. It started in Wayzata after there were a series of suicides about the time the show "13 Reasons" began airing.
"We wanted to respond in some way," Tierney said. "We decided on an event to start this conversation and to help us understand this doesn't have to be a scary conversation."
The turnout was amazing, Tierney said.
"We were shocked our community was hungry for this."
The idea of bringing the program on the road was hatched afterward, and for Tierney, having been in Elk River and knowing the history with suicides in the area, it became a logical place to bring it.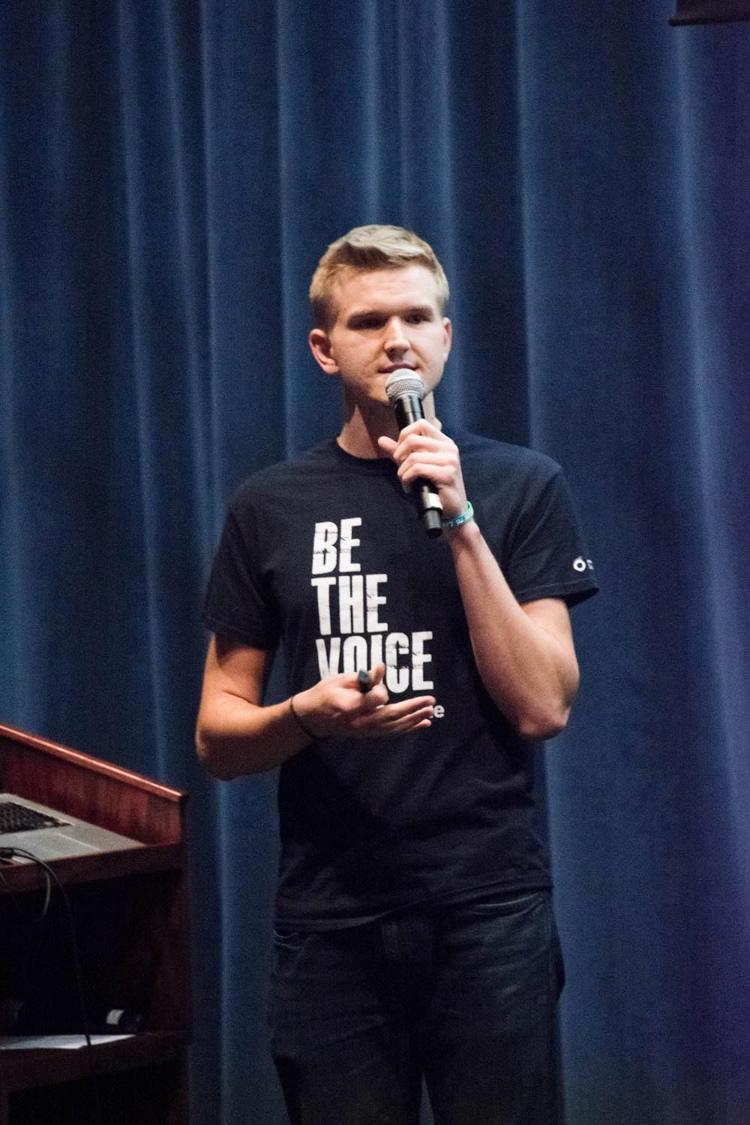 Eaton brings a message of hope, and the overall event is designed to make the topic a conversation around the dinner table, in a coffee shop or anywhere else that it might surface.
Those who attend the event will be able to have resources texted to them, and there will be booths for people to visit.
Music will be provided by the band Caboose, which also played at the Wayzata event, and whose members have bought into the effort.
"We have brought together people who have never worked together, a body of people who can respond and come alongside one another and tackle a variety of issues,"
Tierney said. "Next year (in Wayzata) it might be stress or anxiety and a different issue the following year."
As for the Elk River area, the "Just One" movement starts Wednesday night.