Donning red caps and gowns, 369 students entered a packed Elk River gymnasium on Friday night to mark the passing of their milestone event: graduation.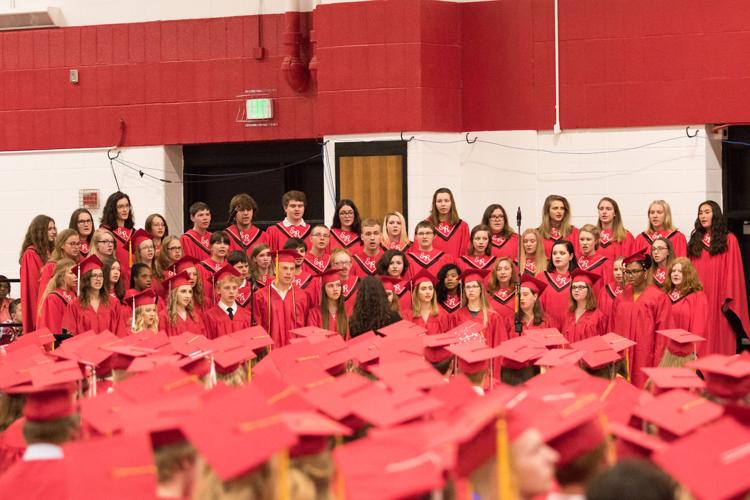 For the first time, family and friends who couldn't get a ticket to the events or weren't close enough to attend could still witness their loved ones receiving their diploma from the comfort of their homes. The ceremonies were live streamed on the ISD 728 website for all four of the district's high schools.
Opening the events, Principal Terry Bizal welcomed the community and graduates. Following the presentation of colors, the playing of "The Star Spangled Banner" and Elk River rouser by the High School band, Elk River Area School District Superintendent Daniel Bittman addressed the graduates with encouragement and hope, reminding them that they have a full community in Elk River supporting them as they journey forward to whatever is next.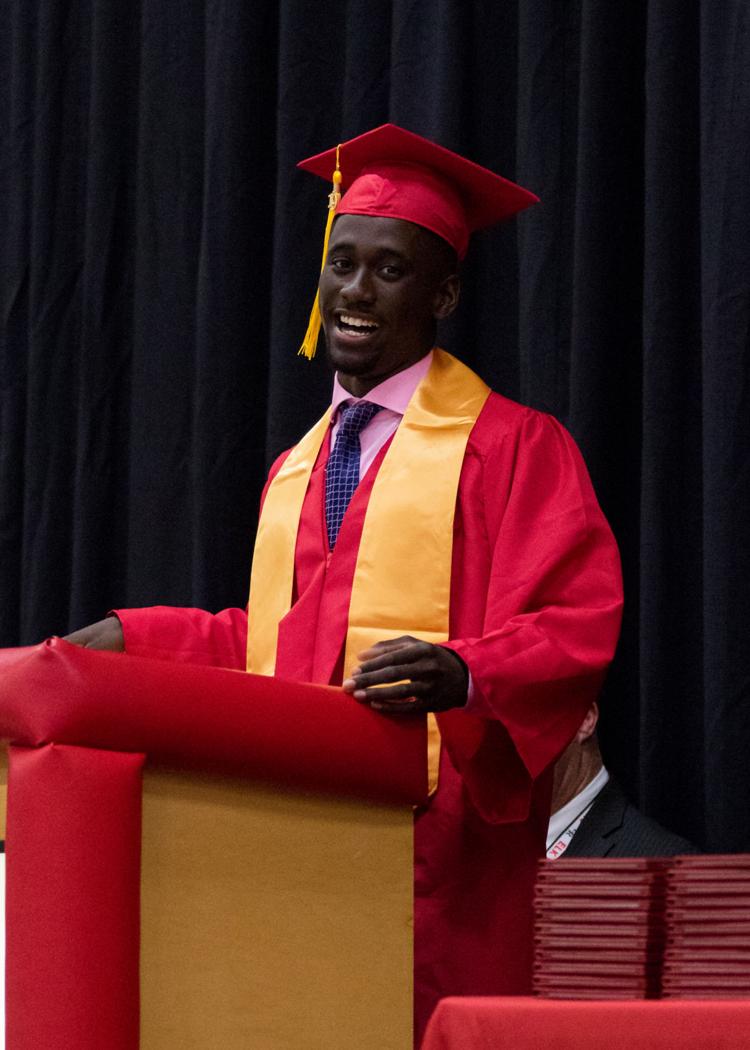 Jazmyn Gray, 2019 senior class president, spoke next, reminding her classmates that they are smart and will shape the future. "Whatever we do next will matter," she said, "I hope you know you matter."
The Concert Choir, directed by conductor Lauren Hahn, sang "My Way Back Home" dedicated to the graduates.
Of the graduates, 27 students received high honors, earning GPAs of 4.0 and above over their eight high school semesters. This is the most Elk River has seen since it introduced the high honors system. Even with the many snow days and breaks in momentum, Bizal noted that students of the class of 2019 were dedicated and persistent, and the large high honors group is a testament to their work ethic.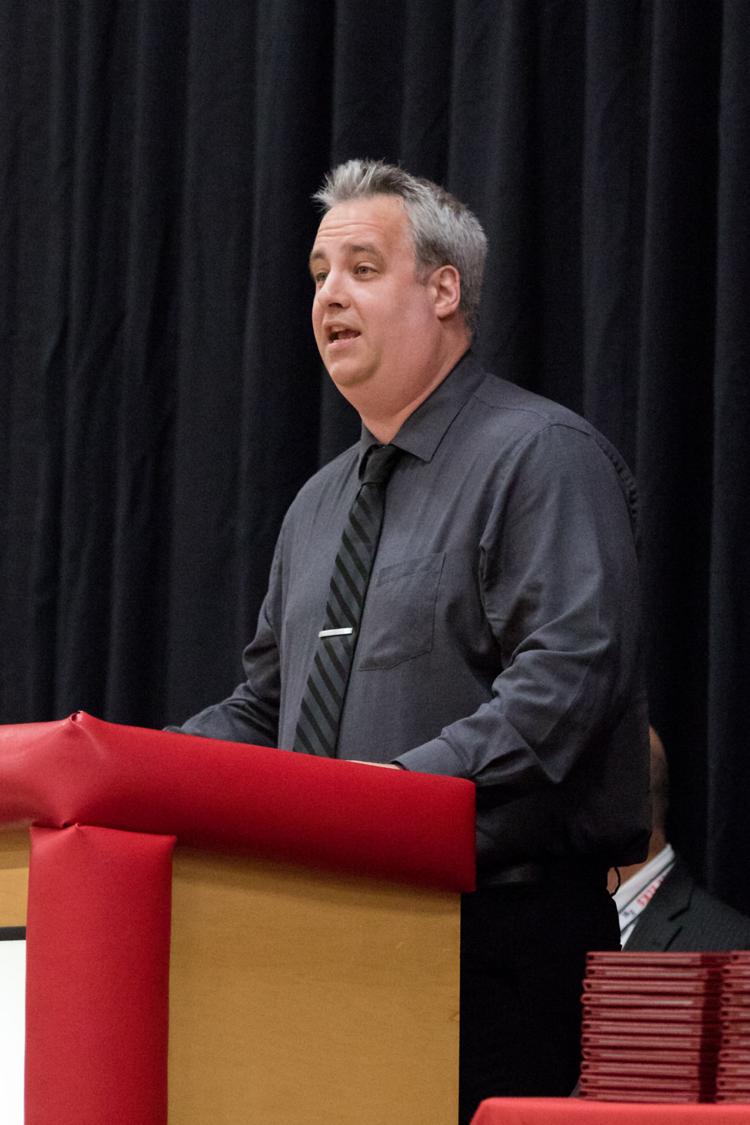 Students with these accolades wore gold sashes and sat at the front of their class.
For the past three years, a representative has been chosen from the high honors students to address their class. Obiamalu "Kevin" Egbujor, said he and Larkin Clem both submitted their names "reluctantly" to speak at graduation. So this year's high honors speaker was decided by a coin toss.
Bizal invited Egbujor and Clem to his office to decide who would speak, not knowing they shared the same physics class. Instead of just two students, Bizal officiated a spectator coin toss, with nearly 20 other students cheering for the two. Clem called the flip, and Egbujor claimed victory.
In his speech, Egbujor, reminisced the firsts that students had experienced, and with candor encouraged them that they had made it through those firsts and many other moments, and noted that they have more to do. He called them to shape the future.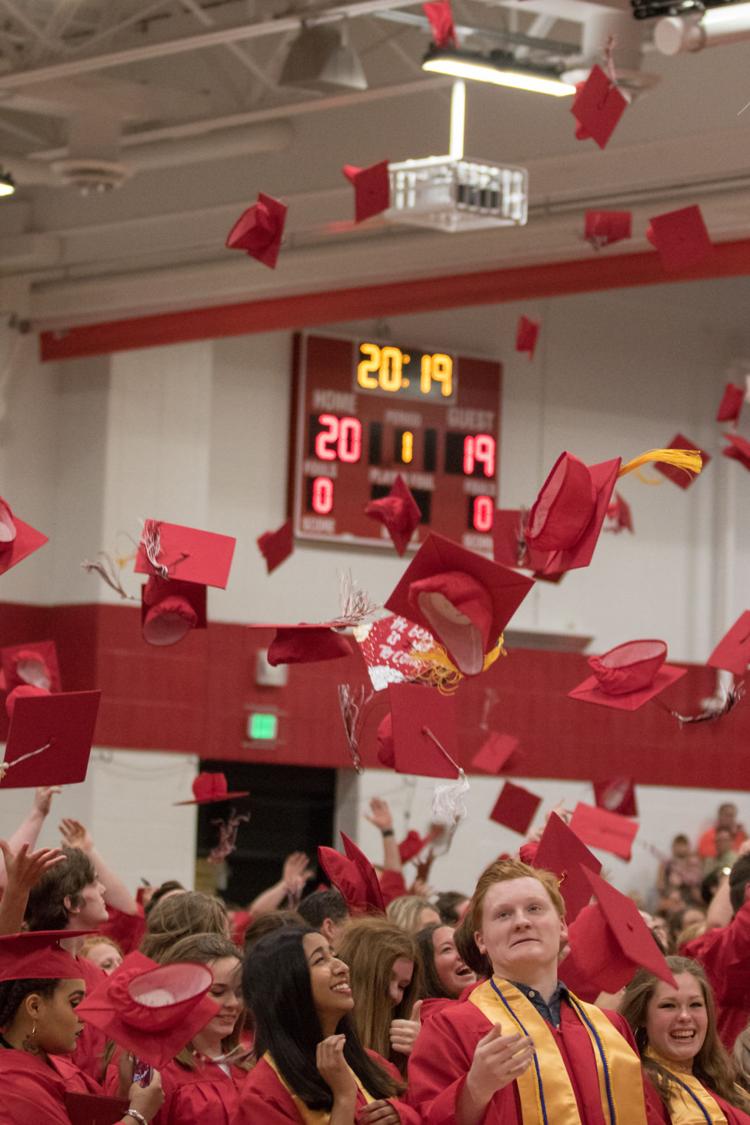 "The future isn't something that just happens; it's something we create," he said.
Speeches were rounded out by faculty representative Karl Sagan, who enthusiastically took a selfie with the graduates before sharing his words. Sagan reminded the class "to find their purpose and live for it." He encouraged them to do what is right, be accountable for their actions, and be themselves.
Bizal presented the class to the school board for acceptance, and the students filed to the front to receive diplomas. With energy, raucous applause and cheers, the class of 2019 celebrated by throwing their caps in the air.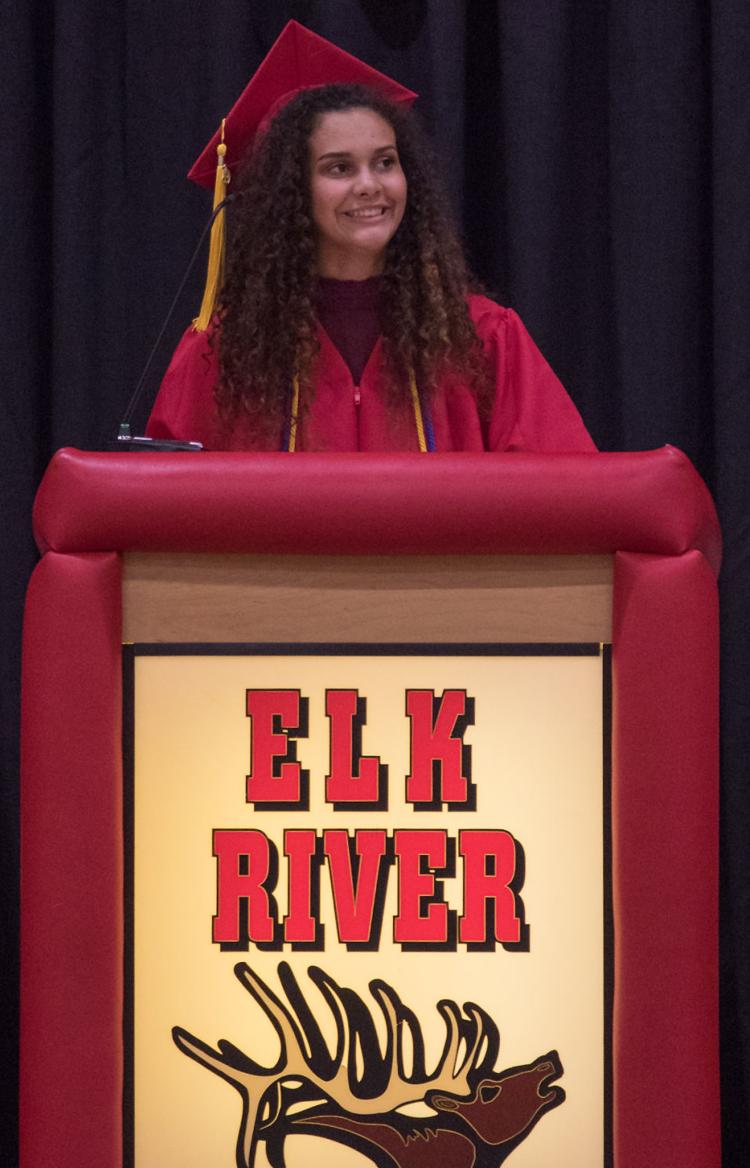 For those who missed the ceremonies in real time and would like to watch, Elk River, Ivan Sand, Rogers, and Zimmerman high school graduations are available for replay on YouTube.