Gary Lilja, a 1970 graduate of Elk River High School, dreamed of going to the British Open someday, but it wasn't until three of his classmates stepped up in 2017 that he was able to turn his dream into a reality.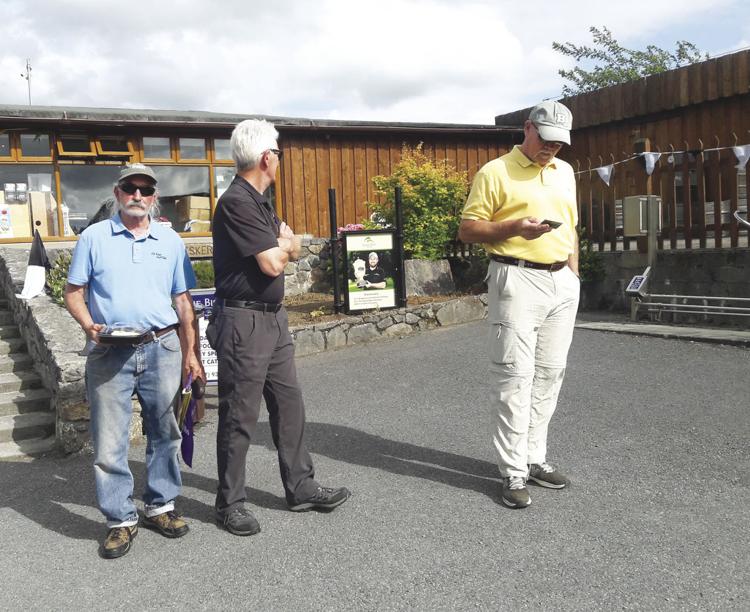 Larry Bodnar and Tim Maher have been friends since their days at St. Andrew's Catholic School. The pair met Lynn Tebbenkamp when they transitioned to the public school system in the eighth grade. Lilja joined them in high school after his family moved to Elk River in 1967.
Their lives have gone in different directions over the years since their graduation from Elk River High School in 1970, but jobs, wives, children and grandchildren haven't gotten in the way of them getting together a few times a year to fish, hunt and camp.
None of them lives in Elk River anymore, but they and other friends gather every year for the fishing opener. They stay at the same place and fish on the same lake, but they always come with a fresh set of updates on their lives and stories to illustrate. Laughs always follow.
"We've gone through everything together," Maher said of the friendships that span five decades. "The death of our parents, the birth of our children, weddings of our kids."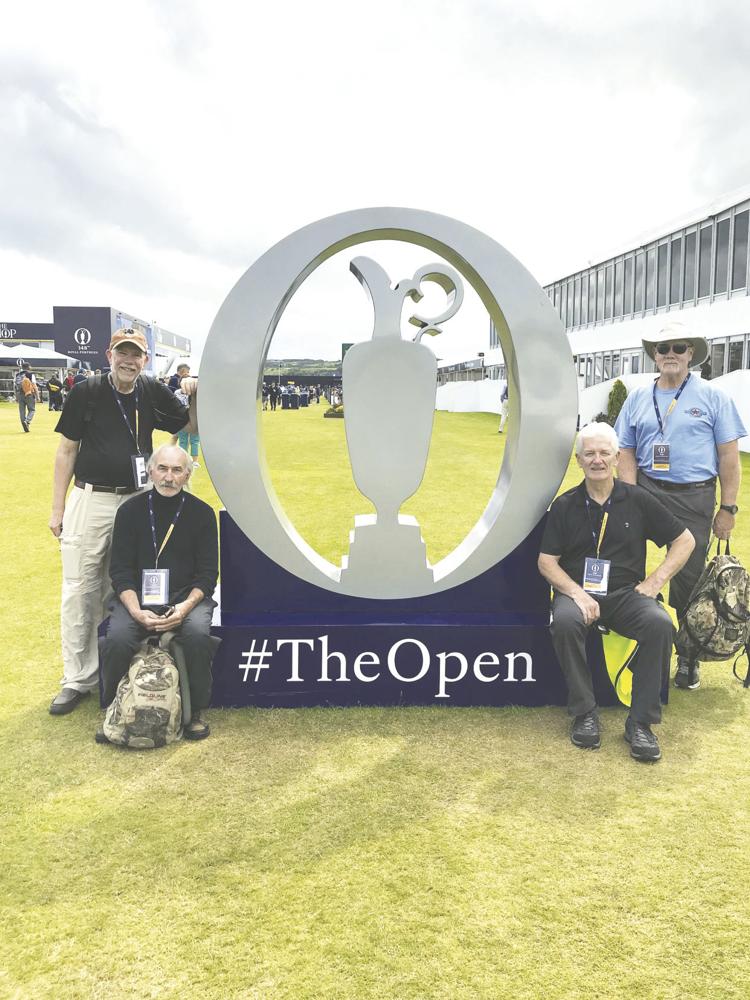 In 2017, they helped Lilja, who lives near Detroit Lakes, check an item off his bucket list when they traveled to Southport, England to see Jordan Spieth claim the $1.8 million prize.
When talk of the 2019 British Open surfaced, some of the four men realized the original trip did more than just place a check mark on one of their buddies' bucket list. It created a thirst to do it again.
The thought of the British Open situated in Northern Ireland created enough excitement to get all four men to agree to go together again.
After finding themselves at the epicenter of Irish bliss, the kind of joy that can even unite the Republic of Ireland and Northern Ireland, no one is expressing any regret. They watched Shane Lowry, an Irish professional golfer who plays on the European Tour and the PGA Tour, win the British Open not far from where he grew up playing golf.
In fact, he grew up so close to where the four men from Elk River were staying, they spent their last day of their trip at the course where Lowry first learned the game.
The clubhouse at Esker Hills in Clara was filled joyous fans celebrating Lowry's win, and they welcomed the American tourists from Minnesota with open arms.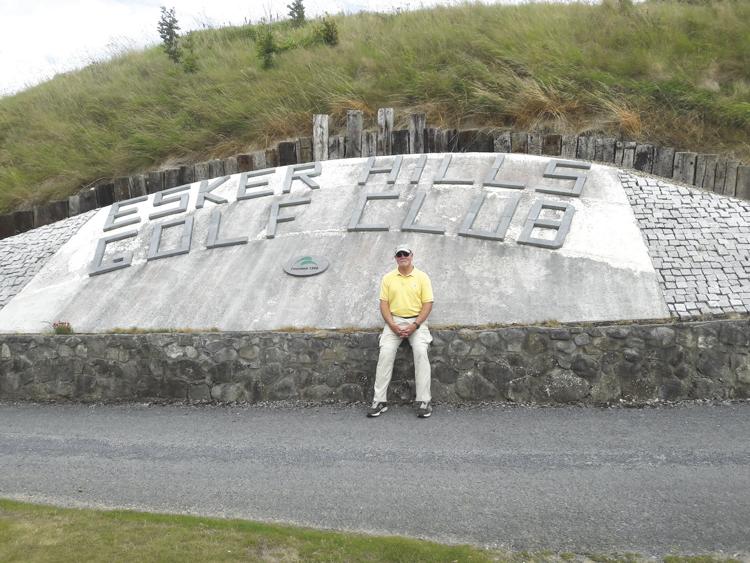 "It was so fun," said Maher, who lives in Plymouth. "The Irish are so proud of their country and anxious for us (Americans) to like them.
"They couldn't have been nicer to us."
The clubhouse was rocking on Sunday when Lowry won the tournament. Lowry was expected to make an appearance there on Tuesday. The excitement in between the two days was still thick as media had been camped out to catch excitement and Lowry's arrival.
Three of the four found themselves talking with reporter Keith Downie of the Golf Channel outside the clubhouse, and they accepted a request to be interviewed.
Bodnar, a resident of Moose Lake, told Downie and his worldwide audience that they had a wonderful time in Ireland.
"It has been great," he said. "We found a beautiful place to stay on the North Coast. The people have been very gracious."
He said when a friend (Tebbenkamp) discovered that Lowry's home course was only an hour west of Dublin, they made a decision to visit on the last day of their trip, Bodnar said.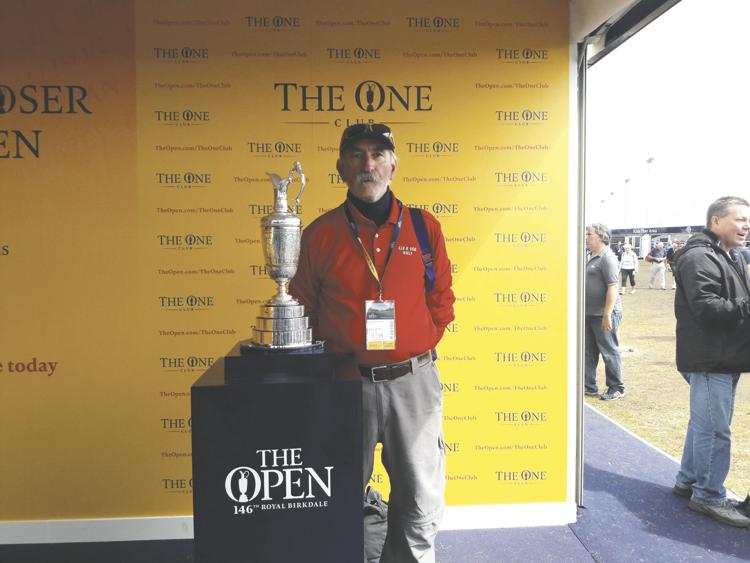 "We thought we'd have a pint of beer and something to eat," he added.
Maher shared with Downie how he put five pounds on Lowry to win, and he came away with 325 pounds. He later admitted he placed his bet after asking one of the locals.
But his fortunes could have been considerable two years ago. Spieth was his favorite, but he had no idea he could place a bet until it was too late.
The group flew into Dublin and went through Belfast on their way to the bed and breakfast where they stayed. They watched the second and third day of practices and the entire tournament, said Tebbenkamp, who lives in Coon Rapids.
Maher said the excitement of being at the world championship of golf was indescribable.
"It's their game," Maher said of the Brits and Irish. "You see dads and their children out on the course. It's like dads in America when it comes to baseball."
Lowry became the first golfer from the Republic of Ireland to win the British Open since Pádraig Harrington in 2007 and 2008.
Northern Ireland golfers Darren Clarke and Rory McIlroy have done it twice since then in 2011 and 2014, respectively.
Lowry was the winner of the Irish Open as an amateur in 2009, and the 2015 WGC-Bridgestone Invitational. He's become a fan favorite in Ireland, and his name is sure to come up when a group of Elk River grads gather for the next Minnesota fishing opener.