The Elk River Area Chamber of Commerce recognized charter members and outstanding volunteers, honored retiring board members, and installed new board members and officers at its 2018 annual meeting Sept. 12 at The Links at Northfork.
The Chamber of Commerce kicked off the celebration of its 50th anniversary year at this annual meeting.
New Board Chair Corey Wemple along with other officers and new board members Carrie Collyard Glinsek and Marilyn Nathe Specht were installed.
Charter members recognized for their 50-year partnership
Fourteen charter members of the chamber were recognized for their continued partnership. They are:
•Andy's Electric.
•Cargill.
•Cornerstone Auto.
•Cretex Companies.
•Dare's Funeral & Cremation Services.
•Elk River Machine Company.
•Elk River Meats.
•Elk River Municipal Utilities.
•First National Bank of Elk River.
•Great River Energy.
•Guardian Angels Senior Services.
•Kemper Drug.
•Star News.
•The Bank of Elk River.
Individual chamber awards go to Black, McCarty and Bauman
Three individuals were honored as outstanding volunteers:
—David Black of The Bank of Elk River was named Ambassador of the Year. The Ambassador program includes 15 dedicated people that meet monthly to visit and welcome new members, new owners and managers, and to celebrate new locations, grand openings and ribbon cuttings. Black has been on the chamber Ambassador team since 2015.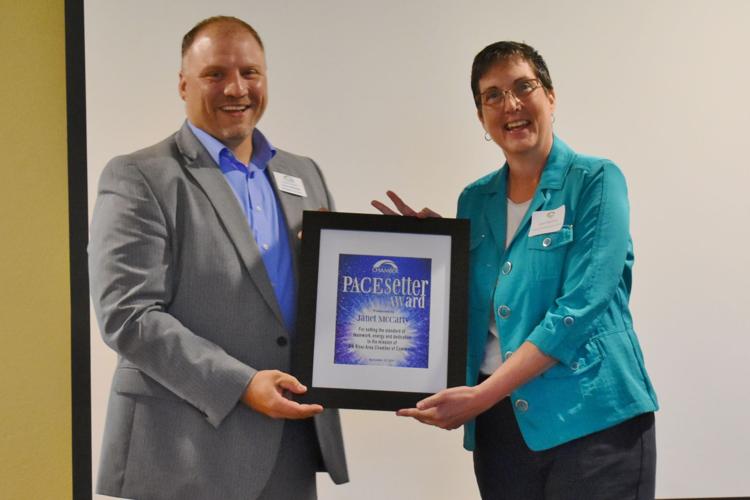 —The 2017 PACEsetter award recipient was Janet McCarty, Virtual Bookkeeping USA. McCarty has been very active with chamber. She stepped forward to help lead the Chamber Connections group in 2015, where she facilitates discussions, helps coordinate presenters, and takes care of many of the details that make Chamber Connections a growing, successful networking program. She has also volunteered at the winter community festival – Shiver Elk River. Most recently when the Ambassadors visited her new business location to celebrate a ribbon cutting, she enjoyed it so much that she volunteered to join that group as well.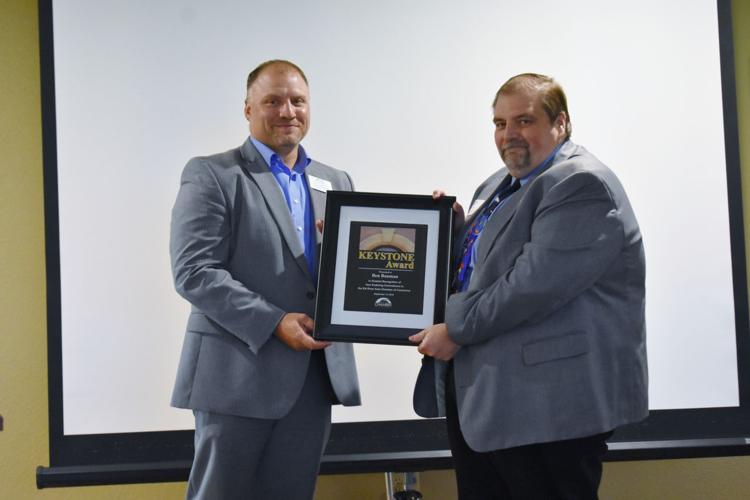 —The Keystone Volunteer Award was presented to Ben Bauman, owner of North Central Insurance Agency. Bauman has been consistently involved in numerous ways over the last 11 years. He has served on the Government Relations, Membership, Expo, and Golf committees. While serving on the board of directors for six years, he also served on the executive committee for three years and as chairman of the board for one year. He has been a major sponsor for nearly every event and continues to serve on committees.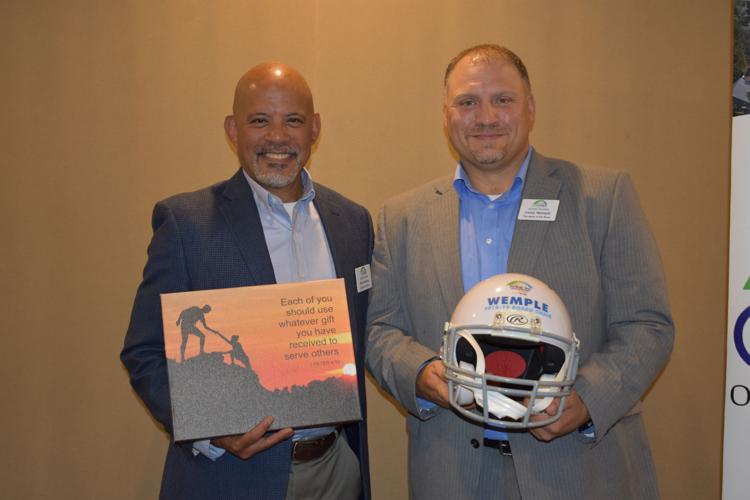 Retiring from the board is Tamara Ackerman, who also chaired the Shiver Elk River committee for two years. Joining the chamber board are new directors Dr. Carrie Collyard–Glinsek, owner of Collyard Chiropractic, and Marilyn Nathe-Specht, co-owner of 101 Market.
Board Chair David Monroy of Monroy Law Office PLLC passed the gavel to 2018 Board Chair Corey Wemple of The Bank of Elk River. Linda Cockrell of HR&Q was installed as the new treasurer. Cindy Hemmer of Distinctive Iron will serve as chair elect, ready to take over the reins in September 2019.
The Elk River Area Chamber of Commerce, founded in 1968, represents over 350 local businesses.