Local high school junior Aidan Barnes is bound for Bermuda this summer — not for vacation, but to participate in the U.S. Naval Sea Cadet Corps International Exchange Program.
Barnes, an Elk River resident, is one of just three cadets selected for the program and will be heading to Bermuda in July to work alongside cadets from Canada, the United Kingdom, and their host country, Bermuda.
The cadets will visit numerous historic sites and local attractions during the program, as well as participate in waterborne training activities, snorkeling, and sailing. They will also meet with the Governor of Bermuda, His Excellency, John Rankin.
Barnes is already gearing up for his early July departure.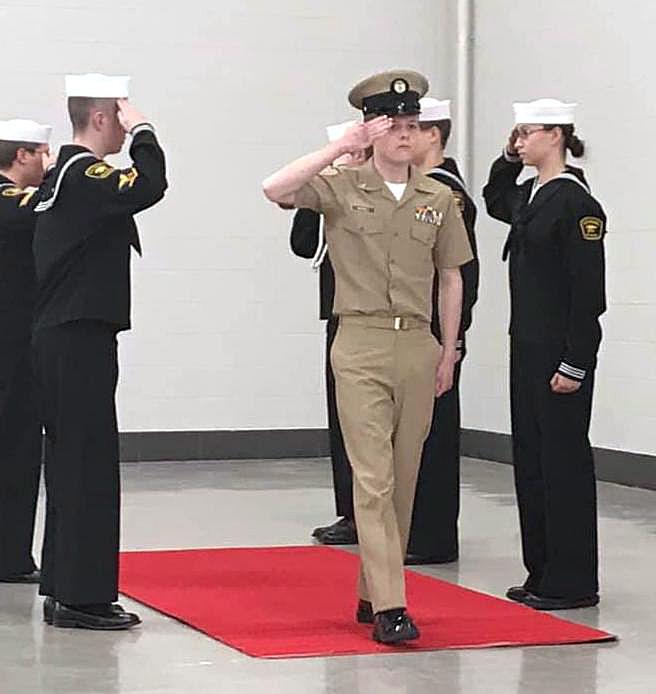 "I'm really excited to meet people from other countries and learn how foreign militaries and cadet programs work," he said.
Barnes has been a part of the Sea Cadets program for three years and currently serves as chief petty officer for the Twin Cities Squadron. He has participated in numerous trainings across the United States and has received multiple awards for his leadership and accomplishments in the Sea Cadets.
Sea Cadets is a nonprofit youth development program for youth ages 10 through the completion of high school. Cadets participate in weekend drills with their local unit and also have the opportunity to attend national training events. These trainings cover more than 60 different Navy and STEM career fields, which is one of the reasons Barnes decided to join the program.
"I was interested in the military and wanted to join a program that would expose me to different branches," he said.
In addition to Sea Cadets, Barnes is also a member of the Vertical Endeavors Climb Team. Going into his senior year, he is currently a full-time PSEO student at Anoka-Ramsey Community College.