Forty-one years after Bob Brust opened a shoe repair and footwear sales business in Elk River, he's calling it quits.
Brust, 74, has been diagnosed with cancer. He is undergoing treatment, but said the diagnosis has been a game changer and he decided it was time to retire and close his business, Shoe Menders.
"I've enjoyed it. It just fit me," he said of his occupation. "It wasn't a big money maker, but it was steady and it held the family together."
He and his wife, Lou Ann, raised two children and now have two grandchildren as well.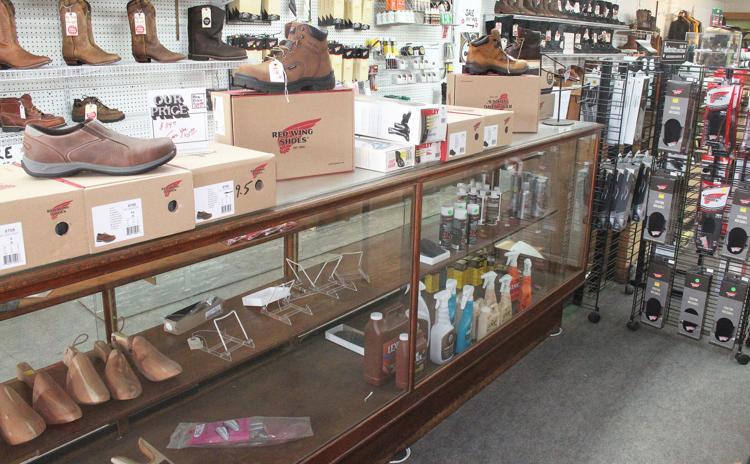 His last day of business will be Aug. 31 and a liquidation sale with a one-time markdown is in progress. All footwear brands with the exception of Red Wing — including Thorogood, Georgia, Nocona, Chippewa and Boulet — are $50 off. Customers who pay for Red Wing footwear with cash get an extra 10 percent off to offset credit card fees. The store also carries socks, wallets, belts, inner soles, shoe-care products and other items.
Brust said he's also selling off the store fixtures, some of which are one-of-a-kind. They include a display case once used at the hardware store which stood at Jackson and Main in downtown Elk River until it burned down in 1988. Brust said the case had soot on it and the glass was broken, but he cleaned it up and restored it and has used it in his store ever since. He's also selling an oak church pew that served as a place for customers to sit while trying on footwear. He got the pew at an auction, and it, too, had been in a fire and was covered in soot, but he was able to restore it.
Opened his business on Aug. 1, 1978
Brust served in the Navy and worked as a cabinet maker and an arborist before taking a one-year shoe repair course that set him on his lifelong career path.
He opened Shoe Menders on Aug. 1, 1978. He was in two other locations in Elk River before moving to his present site at 608 Railroad Drive 34 years ago, where he still has the same landlord he had when he moved in.
For 40 years, he operated as a full-service repair shop. He handled everything from repairing men's and women's footwear to fixing purses, replacing zippers on leather jackets to selling new footwear.
In 2018, he cut back on some of the heavier repair work and transitioned more into retail sales.
He said he has given it his best effort and is proud that he has been able to be honest both to himself and to his customers.
He has relied on word of mouth to bring those customers in the door. Once there, Brust said he hoped they left with a smile.
He has always brought his sense of humor to work and said his goal is to get customers to laugh or chuckle.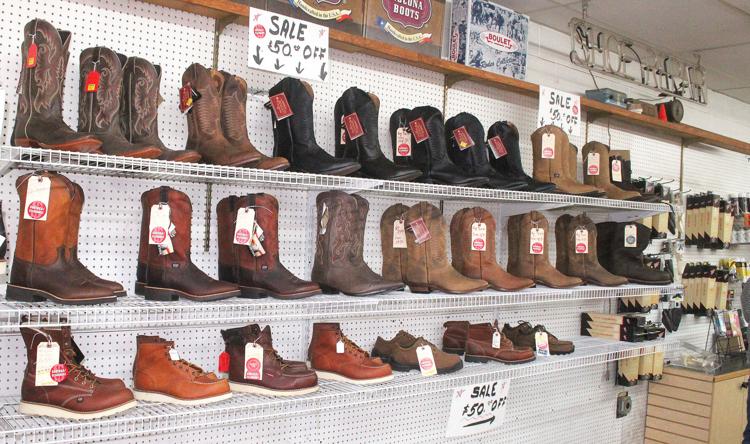 "That's the best part of it, when they can leave the store feeling better than when they came in," he said.
Shoe Menders can be reached at 763-441-6319. It is open from 10 a.m. to 6 p.m. Tuesday through Thursday and 10 a.m. to 5 p.m. Friday.