The Elk River City Council approved a non-binding resolution of support on May 20 for a potential 56-unit, mixed-income apartment building in the Elk Ridge Shopping Center area.
The resolution of support is not a formal approval of the project, but the developer, CommonBond Communities, needed the resolution of support to apply for financing from Minnesota Housing. CommonBond Communities is a nonprofit affordable housing developer based in St. Paul.
Staff had expressed concern that the land, which is zoned for commercial use, would be approved for a residential building as there is not much commercial land near Highway 169.
"Staff does have some concerns with the proposal as we have very limited developable commercial lots along the 169 corridor," Planning Manager Zack Carlton said. "This lot has potential for three commercial building sites."
Council members said they were not concerned that the apartments would utilize space that could be used for commercial, as the property owner had said they had tried to sell the parcel to commercial developers without luck.
"In all my years on council, this has been an extremely difficult piece of property to develop," Mayor John Dietz said. "It sat empty for years. It's back in the corner and doesn't have highway visibility."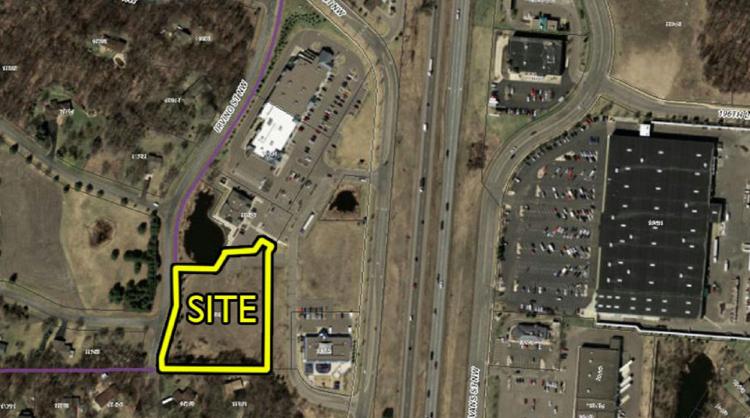 Highway 169 is currently being studied for a potential future reconstruction project, which could change where connections would be on the highway. CommonBond Communities would look for approval from the council in spring 2020, when there would be a better idea of what would be happening with the Highway 169 project.
"Fifteen years that lot has sat there trying to be marketed," Council member Matt Westgaard said. "I'm not sure the realignment or reconstruction of 169 is going to change anything in terms of visibility of this lot."
CommonBond Communities specializes in affordable housing ranging from supportive housing for people experiencing homelessness to market-rate apartments with lower rents, said Andrew Hughes, CommonBond communities acquisition and development director.
"We are often invited back to cities for subsequent developments based on our partnerships and track records," Hughes said.
For the potential project, rent for a three-bedroom apartment is proposed to be about $1,100. The apartments would feature on-site parking and playground, a fitness center, in-unit washers and dryers, balconies in select units and "over-sized bedrooms."
According to the project narrative, the location in the commercial area would be ideal for multi-family housing due to the proximity to child care and shopping locations.
The building would be designed in a similar fashion to buildings already in the area, according to the project narrative.
"It will be developed as a PUD and those same design standards would need to be incorporated into that project," Carlton said.
CommonBond Communities would have to come before the council again for the necessary land use applications for the project. A 2015 Comprehensive Housing Needs Analysis said Elk River needs 442 new apartment units, 177 of which should be affordable or subsidized.
If the project were to be approved, construction would be finished in summer 2020.