Avon will soon be home to a brand new distillery of small-batch rye whiskey by Stearns American, owned by Jeremy Blankenship. A West Virginia native who has been distilling in St. Paul, he was inspired by the legendary Minnesota 13, Stearns County's moonshine from Prohibition days, 1920 to 1933.
"Legend has it that there were more federal agents here in Stearns County than anywhere else in the country during that time," said Blankenship. "If there was an announcement during a radio news show that someone was offering 'Free Kittens,' people knew that there were feds poking around."
The mostly German immigrant population of Stearns County had deep roots in the beer-brewing and general distilling lifestyle.
"The more I learn, the more I know that everyone in the community had a hand in it," Blankenship said. "They say that it was world-famous. I heard that labels were even printed."
It was the high sugar content of a variety of corn called "Minnesota 13" that made it perfect for spirits production.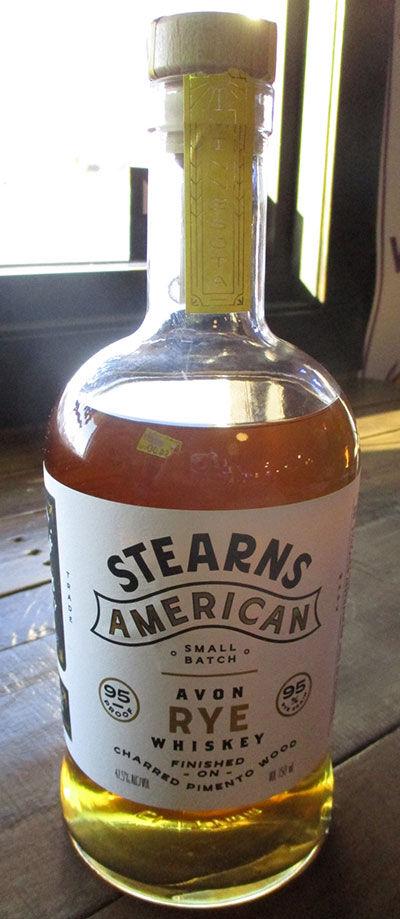 "Minnesota 13 was considered the 'Dom Perignon' of moonshine," according to Elaine Davis, in her 2007 book, "Minnesota 13." She explains that, "for farmers, the depression began after World War I. Farmers had so expanded their operations to help feed Europe during the War — sometimes heavily mortgaging their farms — that they were left in the lurch following the War. … Making and selling moonshine was done out of pure necessity for most farmers, to provide for families and put food on the table."
Blankenship came to Minnesota for college. His varied resume includes stints as an insurance fraud investigator, a child support investigator and owning a fashion accessories company (creative leatherwork). His work also includes writing a 2018 children's book titled "Poop on the Shoe — A Potty Training Whodunit."
Every time he returns to visit Appalachia, he tries to get moonshine. "Everybody knows somebody" and family members help. In about 2011, he picked up part of a batch that was "truly awful — just disgusting," he said. When he got back to Minnesota after the trip, a light bulb went on.
"I wondered if I could do this. I started reading, joined online forums and it became a hobby," he said.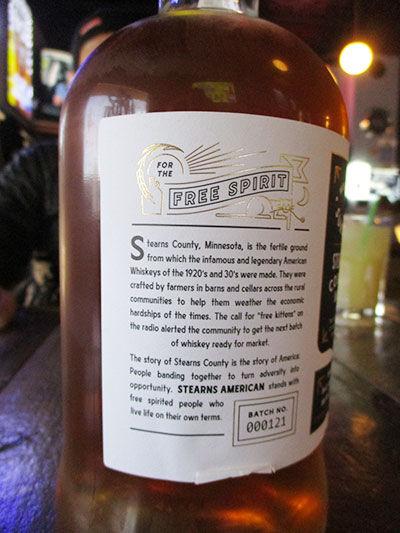 He learned that rye whiskey's roots in the United States go back to about 1700, with Scots-Irish immigrants in Pennsylvania and Maryland. They were used to using barley in their whisky (Scottish spelling), but rye grew better in the new country.
Since corn feeds people better and is a more versatile commodity, people tended not to grow much rye after a few decades, which drove up the price. So American whiskey became mostly a corn product.
Then Blankenship happened to meet a guy at a yard sale in St. Paul who wanted to start a distillery. In 2013, they opened Brother Justus Whiskey Company in Minneapolis.
"Justus was a monk, a tinsmith, at St. John's who built stills for area farmers," said Blankenship.
He delved into the moonshining history of Stearns County.
"I loved the story. This is the epicenter of Minnesota moonshine," he said.
In 2017, he moved on from Brother Justus, taking a trip to the southwest United States. An idea started percolating in his mind during the three-month road trip about possibly doing some distilling in Stearns County.
"Moonshining is about people, and making this whiskey is about honoring that craft," he said.
One thing that made Minnesota moonshiners unique was aging their whiskey in barrels.
"Nobody did that!" Blankenship said. "Bootleg whiskey was usually moved out as soon as it was ready. These farmers sat on their moonshine long enough for it to taste good, which might have even been a couple years. It was insanely risky for them to keep it around for any length of time."
Once the idea was well-formed, Blankenship, with two partners, collaborated with Bartley Bloom at Bent Brewstillery in Roseville to produce a product to sell, while the remodeling and building conversion was being completed at the Avon distillery.
"I want to create specialty products that will only be available in Stearns County. First, the Avon Rye Whiskey, then apple brandy and probably vodka and gin," Blankenship said.
While mash for bourbon must contain at least 51% corn, and the mash for rye whiskey must be at least 51% rye, Avon Rye Whiskey is 95% rye and 5% barley. It is 95 proof.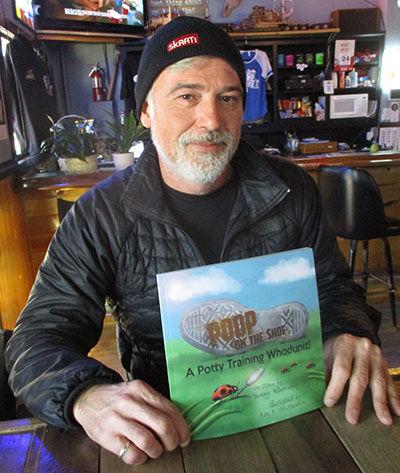 The company's website describes the product. "This initial offering is rested in American white oak and finished with charred pimento wood to add a new dimension to the spice of the grain. Avon Rye has a subtle floral aroma with a hint of vanilla and black cherry. The experience is slightly sweet and mellow with notes of leather, clove, old oak and cinnamon with a long peppery finish."
Two kittens are incorporated into the labeling of the bottles, harkening back to the Prohibition notice of "free kittens."
The Avon production facility is scheduled to open in the summer of 2022. The new distillery is located at 112 South Avon Avenue, the former Sukey's Gas Station and engine shop. There are plans in the works for a cocktail room. There is room on the property for future expansion.
Blankenship has already had great success selling the product at Avon Liquor Locker, Spiritz Liquor in Melrose and Teal's Liquor in Albany. It can also be found at Spunky's in Avon and at Barbacoa in Albany.
"People often ask if we'll be making Minnesota 13, and I always tell them to get me a good recipe," Blankenship said.