As a way to honor and assist veterans and to raise awareness of the struggles many veterans face when returning to civilian life, the Eagle's Healing Nest will kick off the two-day music festival, Stand Up Celebration, which will be held Friday and Saturday, June 7-8, at the Stearns County Fairgrounds in Sauk Centre.
    "It's going to be amazing," said Melony Butler, chair and director at the Eagle's Healing Nest.
    Several vendors and hands-on resources to bring awareness to the issues veterans may face, such as homelessness, mental health, addiction, broken homes and more will be available.
    In addition to a car show and many vendors selling a variety of products, such as crafts, apparel, food and more, several artists are ready to take the main stage.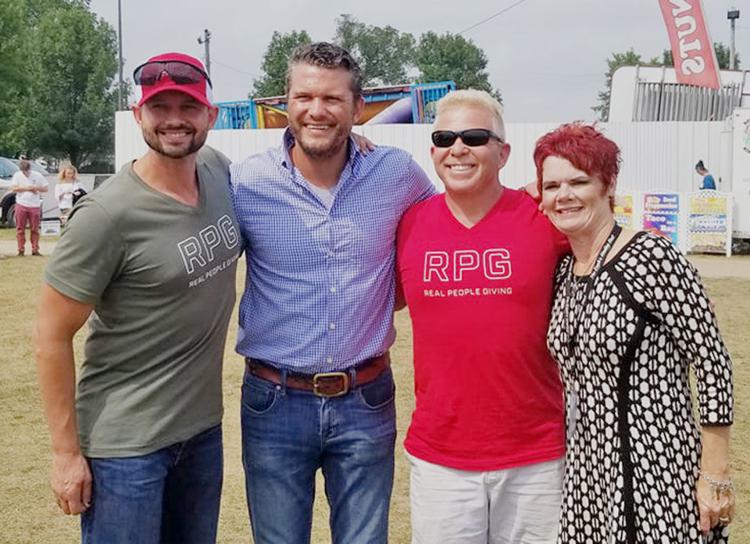 On Friday, after the master of ceremonies at noon, the legendary Sherwin Linton will perform at 1:30 p.m. Linton sings a variety of traditional country songs, mixed with folk, gospel and other country songs.
    At 3 p.m., Jason DeShaw, a national award-winning speaker, singer and song writer who grew up in Montana, will carry on the tune of country music.
    At one point in his life, DeShaw nearly lost his life to mental illness and addiction and knows first-hand the struggles many face.
    "He is amazing. He goes across the world and speaks and sings on breaking the stigma of mental health. It is his story, his journey," Butler said.
    Famous country singer Connie Lee will perform at 3:45 p.m., with Rollie C following at 4:30 p.m. and the Dairy Daughters at 6:30 p.m.
    Darby Ledbetter, who will be taking the stage Friday night at 8:30 p.m., is looking forward to the Stand Up Celebration. It is a cause and a purpose he believes in.
    As he is still serving in the Army after many years, Ledbetter said has a deeper understanding of what veterans go through.
    "That's why I choose to be involved in anything I can do to benefit my brothers and sisters in arms," he said.
    Ledbetter said he learned about the Eagle's Healing Nest and met Butler while he was stationed at the Arden Hills Army Training Site in Arden Hills from 2015 to 2018.
    Founded in 2012, the Eagle's Healing Nest meets veterans right where they are at in their journey. The non-profit organization also gives veterans a place they can call home and where they can heal from the invisible wounds of war.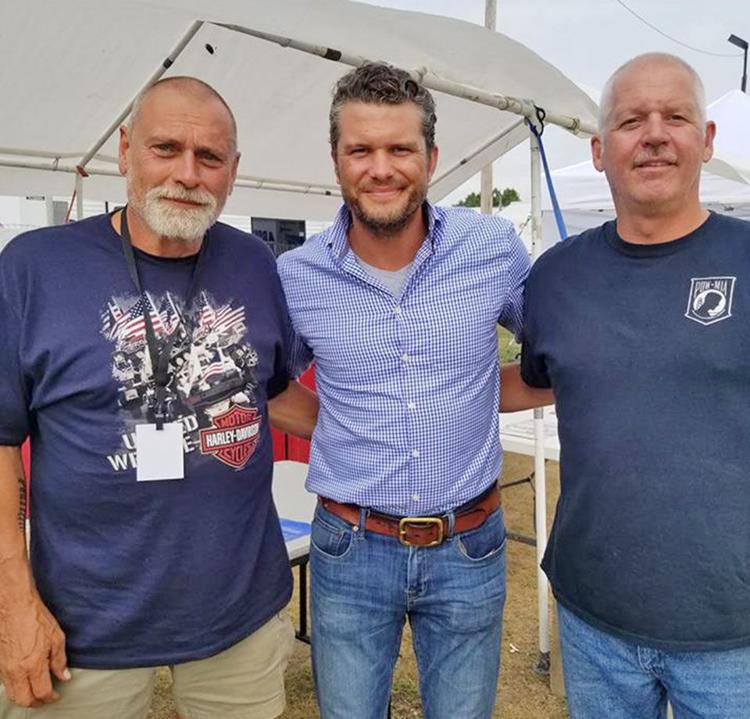 "There is no better place to find the healing for a veteran than the Eagle's Healing Nest," Ledbetter said.
    On Saturday, the gates open at noon with music starting at 2:45 p.m.
    "We're still adding artists so we're figuring out who is playing when," Butler said.
    The Classic American Rockers with the Good Morning Vietnam Show will perform at 4:15 p.m., Abracadabra at 6:15 p.m. and Stitch at 8:30 p.m.
    As the music fest is also about providing resources for veterans and other people, suicide intervention and prevention training sessions will be held at 9 a.m. and at 11 a.m. Friday and Saturday at no cost.
    Butler encourages people to learn more about how to approach those who are suicidal.
    "It's about loving them and not being afraid of asking the hard questions," she said.
    Each day, 22 veterans commit suicide. One is one too many, she said.
    "They don't die from suicide. They die from mental health and people forget that," she said.
    Butler said that in most cases the individual who ends his or her life doesn't necessarily want to die, but sometimes the pain becomes greater.
    Whenever the phone rings and a veteran needs help, Butler responds, even if it means driving there for hours.
    "This is where the rubber hits the road," said Ledbetter.
    One description of the work Butler does for veterans that stayed with Ledbetter was, "These are the trenches. We are going to leave here, going about our everyday, but Melony is in the trenches every day, answering every call, saving lives."         They were the words of a radio personality who had interviewed him the last time he was at the Eagle's Healing Nest, performing at a concert, Ledbetter said.
    "I want people to see and witness what she does there for veterans and get involved and provide their support," he said.
    In addition, there will also be several speakers at the Stand Up Celebration who will share their personal stories.
    "It's pretty powerful," Butler said.
    There will also be round table discussions and speakers on topics, such as post traumatic stress disorder (PTSD), suicide, homelessness, agent orange, community outreach, veteran services agencies, medical and dental services, regional veteran employment opportunities and more.
    There will be camping available on site.
    The proceeds from the Stand Up Celebration music fest will benefit veterans who are in need of shelter and in crisis.
For more information, visit www.standupcelebration.com.