Sudden cardiac arrest is not selective; it can happen to any person, any age, at any location, and is not predictable. Symptoms are immediate and drastic: a victim loses consciousness, and has no breathing or no pulse.
Imagine that person being a parent, a grandparent, a child…..or possibly a stranger.
First response needs to be swift in order for the victim to have a chance of survival. According to advocatesforhealth.net, the only treatment for sudden cardiac arrest (SCA) is an AED. After 8 minutes without defibrillation, chances of survival are almost zero. Survival rates increase 75% if an AED is used within the first 10 minutes.
Sudden cardiac arrest is not uncommon. In fact, it is the leading cause of death in the U.S. It kills more people than all other diseases and accidents combined.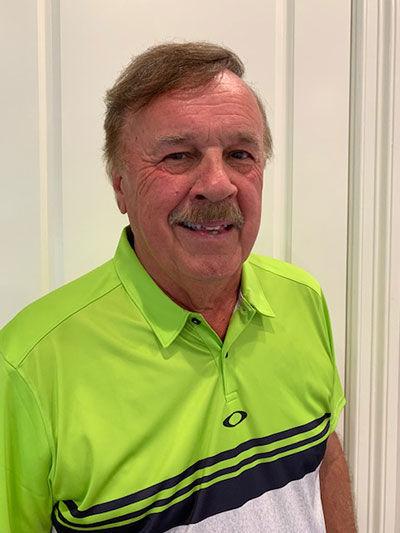 Rich Feneis, founder of Advocates for Health, is working hard to put lifesaving AEDs in the hands of folks in many communities. With a background in advertising, history of involvement in non-profit community-based projects, and connections to others seeking to make a difference, he is doing just that. Advocates for Health has gotten 15 outdoor save stations installed in central Minnesota, which will increase to 35 in the next 2 months.
Why outdoor save stations? There are several limitations of the indoor AED units at businesses such as clinics, schools, banks, etc. First, they are not always in visible locations. In an emergency, the AED may be in a desk or on another level of the building, and the rescuer may not find it in time. Second, batteries run out of power. If no one is keeping up with maintenance, the AED may not work. Third, what if the building is locked? After business hours, the rescuer cannot access the AED behind locked doors.
Are outdoor AED stations a new concept? No. They are in place all around the world, according to Feneis. Europe has repurposed the red phone booths into outdoor stations for AEDs. Solar powered AEDs are being introduced in Paris, France. They are catching on in North America. In his research, Feneis found Ohio has save stations within their park systems, along trails. Chicago has a few in place.
Joel Vogel, of Mended Hearts in St. Cloud, along with Feneis, got the ball rolling for a pilot project using an outdoor AED station. With grant and community assistance, an AED station was placed in Pine Point neighborhood in Sartell, where Feneis lives, about a year ago. "It survived the pilot project; it was one of the coldest winters ever!" states Feneis.
Outdoor stations are built to protect the AED from extreme weather. After the successful test run, stations were installed in south St. Cloud and St. Joseph; now expanding into the communities of Sartell, Cold Spring, Richmond and Brooten.
Centracare Foundation has dedicated $30,000 grant money for the installation of outdoor AED units, and local groups have been raising money to cover the AED cost, typically $5,500. In Sartell, the Pine Point neighborhood raised enough money in one week. The Lion's Club of St. Joseph has been actively raising money, and 3rd Street Brewhouse designated beer sale profits from their Oktoberfest toward the AED initiative in Cold Spring and Richmond.
"Volunteers are stepping up. People want to help however they can. Some can do electrical work, some concrete, others fundraising," notes Feneis. AED locations are determined by locating "crowd intensive areas" which are plotted in circles of coverage on Google Earth. Locations may include parks, walking paths, Government Centers, fire halls, outside church, legions, residential areas, etc.
When the defibrillator is removed from the station, an alarm is sent to EMS and neighbors notifying of an AED event, and a photo is taken of the rescuer. This sets off a quick response, which is required for survival.
AEDs can be used by children or adults. They are lightweight, portable devices that provide an electrical shock to the heart, to restore a normal heart rhythm. A video instruction guide walks the rescuer through the process of placing pads on the victim. Feneis says trainings are available for communities who install outdoor AED units.
Feneis' vision is adding more outdoor AED stations throughout Central Minnesota and beyond. If a person or group wants to join the life-saving movement in their community, he recommends visiting www.advocatesforhealth.net and contacting him directly.