Paynesville's Kari Schaefer likes to keep busy. In addition to her husband, Scott, and their three children, youth are the focus of her life. Schaefer has been selling real estate for seven years but three years ago, she added to that the privilege of being the director of youth ministries at Grace United Methodist Church in Paynesville. Under normal circumstances, she also volunteers in each of her kids' school classrooms once a week.
"I'm passionate about that," she said.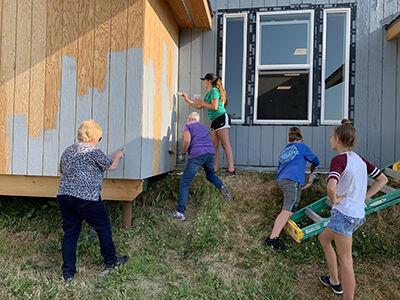 When the church's youth director left three years ago, Schaefer "felt a call from God that it was my time to step up." She worked half time for the first year, but the church increased that to 30 hours per week when it was obvious that wasn't enough.
Before the pandemic, she also tried to attend one event of each of the church youth outside of church every week.
"It's nice to have that presence with them outside of church, at events that are important to them. It's good seeing their growth and maturity. That they want to be with you, as teenager, is a fun experience," Schaefer said.
About 28 elementary students attend a Wednesday after-school program at the church. A bus picks them up at school. A meal is served afterward for every church member who wants to come.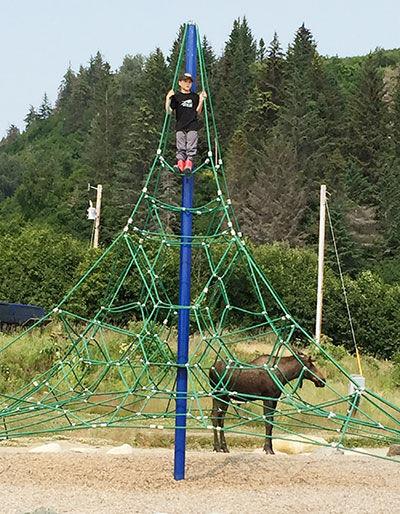 While the coronavirus has put a damper on such activities, Schaefer still keeps in touch with the youth through Facebook and FaceTime. Starting in July, a weekly bonfire has been held at the church.
"It's really fun to just sit back and visit. We have devotions around the fire, while we social distance. The weather's been beautiful," she said.
Out of her time spent with the youth come incomparable memories for them and for her. One trip that provided a multitude of memories is the mission trip 25 members of the church took to Homer, Alaska in 2019. The multi-generational group included nine youth members and 16 adults.
"We worked with Thirst Missions, a Minnesota organization," Schaefer said. "They offered three choices of locations and we chose Alaska. Our partner church was Regent Life Church in Homer."
The Homer church had acquired a larger building which needed refurbishing. The Paynesville group installed sheetrock, flooring, bathroom fixtures, a couple windows, landscaping and did some painting.
"It was a ton of work. We also helped some single parent members do work at their homes," Schaefer said.
The group stayed in a large house in Homer, which had the added benefit of amazing views. The group's puppet ministry put on shows in Homer parks during the week, which included ice cream and face painting.
"We reached a lot of families and children. It was super fun," she said. "All of us feel like that was the best trip."
It was a powerful experience for everyone who went. All but four of the group had not participated in a mission trip before.
"It was fun for people in the group to experience the trip with their family members. I cried every day. We could see how we were having a forever impact on the people there," Schaefer said.
While in Homer, some members of the group went halibut fishing. They were also able to tour the homestead featured on the Discovery Channel show, "Alaska: The Last Frontier."
The night before the group left for home, they were able to write Bible verses and prayers on the floor of the Homer church's sanctuary, before the new carpet was laid. It was a very moving experience.
"We have wonderful memories. We are all still connected from that trip," Schaefer said. "Our work there will forever have an impact."