Before Christmas, Allisa Spieker was invited to dance for the Super Bowl LII halftime show at U.S. Bank Stadium in Minneapolis. It was an opportunity she could not turn down.
"It's the biggest and best thing I could add to my dance resume," said Spieker. Millions of people watch the game, and millions continue to view the halftime show on YouTube.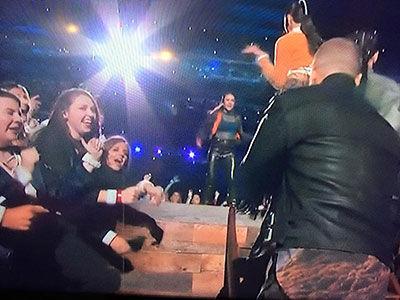 Spieker, currently a college student at the University of Minnesota, Duluth, is the director of Just For Kix dance in Duluth. She has been dancing since she was 11. Her father, Chris Spieker, was an Army National Guard recruiter and supervisor for Sauk Centre.
Sixteen Minnesota JFK dance teachers performed, along with metro area high school and college dance teams, a few private dance companies and the Vikings cheerleaders. There were a total of 800 dancers.
"The security was similar to going through the airport" Spieker said of dance practices, held at the Minnesota State Fairgrounds Coliseum. Each time dancers went through metal detectors and security checks. They were not allowed to use phones, especially no videos or pictures.
"I couldn't tell people I was in the halftime show until the week of. We were not allowed to post on social media or give any tip-offs. Everything was kept very secretive," she said.
During practices, the dancers wore a radio and headsets. All the songs and coaching were done "in ears," so even the field cast members and stage people didn't know what music was used.    
There were eight practices, which lasted seven to nine hours. Each dancer had to sign a consent form pledging they wouldn't share information, or use alcohol or drugs.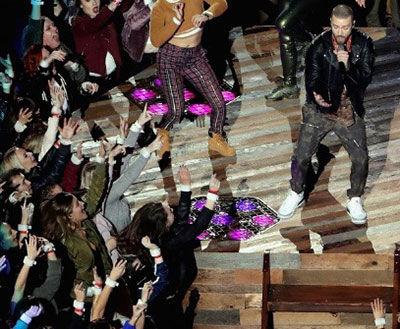 Spieker and the other dancers learned many formations they didn't use, which was decided by the producers. Camera angle is a crucial element, so all routines were well-planned. The original show included fireworks and pyrotechnics; however, the smoke didn't clear fast enough and they were unable to use it.
One of the most exciting moments was an unexpected visit from the halftime star himself, Justin Timberlake. He came to five to six practices, and one visit included his wife, Jessica Biel, with their young son.
Timberlake spoke to the dancers through their earphones. He gave a standing ovation after their first performance, and said how appreciative he was of each one of them. Spieker said he was humble, and very hands-on with suggestions. On his birthday, Jan. 31, the University of Minnesota marching band played "Happy Birthday" while the dancers surrounded Timberlake and sang, another highlight Spieker said.
On Super Bowl Sunday, the dancers met at the fairgrounds and were bussed over to the stadium. They waited in hidden hallways called switchbacks, and were able to watch the game on television. Five minutes before halftime, setup began, and Spieker was able to see the game through the doors, right next to the Eagles locker room.
Each dancer had specific locations, and they had to run to be there on time. Spieker said it was luck that she was able to be so close to Timberlake in the program. Spieker said she had to "hold her ground" as she had a coveted spot.
"Our job was to look like we were having the time of our life, and get the crowd pumped up" Spieker said. Some of the clapping and cheers were prerecorded to be louder. Dancers had guidelines to wear what they would wear to a concert, and shoes had to be turf-friendly.
After the early scenes in concert wardrobe, dancers wore colored jackets and were spread out across the field. Spieker describes the experience as "very surreal — like it wasn't happening. I felt famous, but it was very short-lived."
Dancers were able to keep their headset and jackets as keepsakes.
Speiker said Timberlake is very appreciated in the dancing world and has great choreography. The inclusion of his popular song "Can't Stop the Feeling" was all about being happy and having fun, which is what Timberlake wanted for the halftime show.
When asked if she would do it again, Spieker said, "Absolutely, but in a warmer place!" Security lines were mostly outside, and they brought little with them into practices. Fortunately, her teachers were very supportive, and she felt like a celebrity back at school. She is very thankful to Just For Kix for this opportunity.