Tommy Jorgensen of Rice grew up in Long Prairie, where he began hunting as a boy. The hunting experiences of his younger years, the good times with family and friends as much as the hunting, are now something he is pleased to share with other people who may not be as fortunate.
"Knowing how much passion I have to hunt and be outdoors — I wanted to help other people experience that," he said.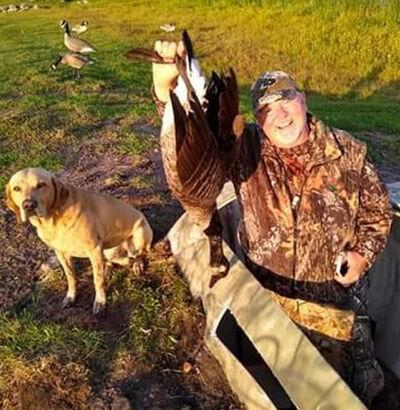 Jorgensen's dad, Keith, was with him when he shot his first grouse at about age 10. He got his first deer at age 12. Keith had been busy with work when Jorgensen and his brother, Mike, were younger. Once he saw that they were interested in hunting, they all went together.
Jorgensen enlisted in the Army in 2000, which included a deployment to Iraq from 2004 to 2006. He got out in 2008 and started dating his wife, Kari, also a Long Prairie native. They bought a house in Rice in 2012, and along came daughter, Bayli and son, Hayden.
After Jorgensen returned from Iraq, he had fallen into a rut with the Post Traumatic Stress Disorder (PTSD) that plagued him. He started drinking and "separated myself from pretty much everything," he said.
After three DUIs and rehabilitation in 2008 and 2010, he took his last drink on Oct. 28, 2010.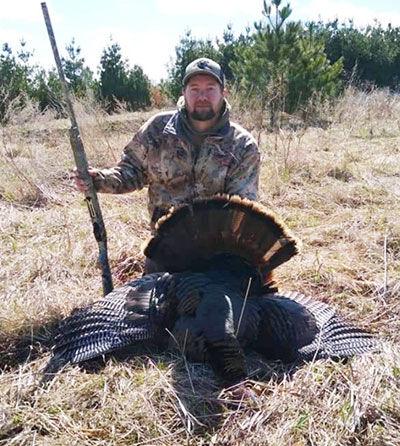 "The therapist in rehab told me to pick something I sincerely liked to do and to focus on that," Jorgensen said.
It was a life-changing decision. He picked hunting.
"With PTSD, I couldn't sleep because my mind was always racing. I had bad dreams," he said. "I needed to hunt. I liked to hunt in the morning as an incentive to keep my head clear, to be ready and to get a good night's sleep."
Another thing that helped turn his life around was choosing the three most-helpful meds of all the different prescriptions he was taking.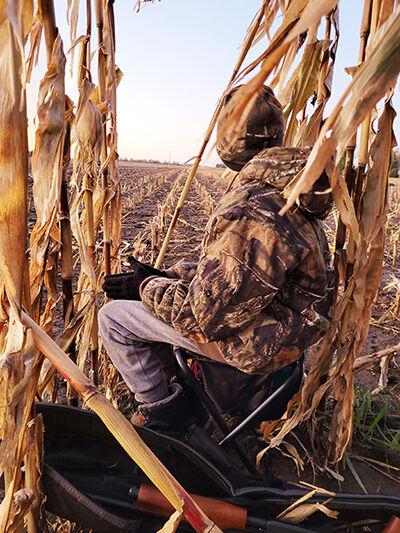 It's no joke that he is incredibly passionate about hunting. He and Kari planned their children around hunting season.
"My passion for hunting isn't to kill anything, it's to see the sun rise and see the sun set," he said.
Jorgensen's biggest thrill about hunting now is taking young kids out. Often, parents are just so busy. Sometimes, the parents don't have hunting experience or the equipment.
"Kids, veterans — all people — are different when they're outdoors. They're more relaxed, more open," he said.
Jorgensen provides all the necessary equipment for his hunting partners, including decoys, duck blinds, guns and shells, transportation and snacks.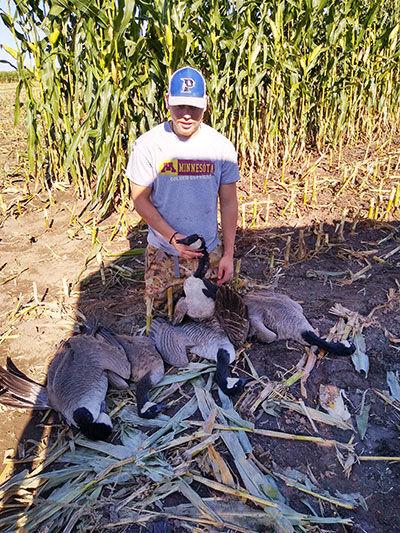 The first young person Jorgensen took hunting was his cousin's son. The boy's dad lived far away and they didn't have the opportunity to hunt. The youth shot his first duck that day.
Not too long after that, Jorgensen decided to take a veteran on a turkey hunt west of Long Prairie. He and T.J. Mead had a great time.
Jorgensen has access to several parcels of private land.
"People are very generous when it comes to veterans and young hunters," he said.
He has taken more than 15 vets on various hunts, for turkey in the spring, waterfowl, deer and pheasant.
"Who and when depends a lot on what they want to hunt and when," he said. "I try to hang out with fellow vets to tell and listen to stories."
Hunting time is precious, since Jorgensen only has the weekends available. He's very pleased that word gets out about what he does through his Facebook page, Goose Chasers.
"Moms and dads call and ask about their kids" he said.
He strongly encourages parents to come along hunting.
"I like to have them with, so they can share the experience, seeing their kids and making memories," Jorgensen said. "I hear back from parents who are very thankful, and about how much their kids loved it."
The biggest thing that he gets out of hunting with the kids is watching their facial expressions when shooting their guns, when harvesting an animal, even when they fall in the water.
What started out as simply taking a cousin's child hunting has grown to involve more family and many new friendships.
"It's all about the fun," Jorgensen said with a satis