When Erin Bjork graduated as a registered nurse in 1993, she started her career in Albany. Flash forward to now and she is putting her nursing foundations to work with her medspa business, Skintastic.
"I started dabbling in it (medspa services) with friends and family and slowly got a handful of clients," she said.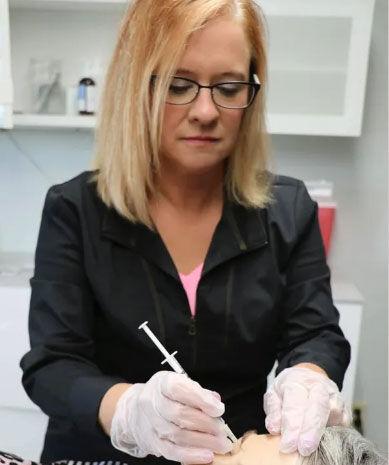 Bjork discovered that she really enjoyed making people feel better. She liked working where people came in because they wanted to be there, not because they were sick and needed to be there. Skintastic has been so successful that after setting up shop and expanding services in a new location last year, there will soon be a second location in Andover.
After 14 years of nursing in Albany, Bjork went back to school and graduated in 2007 as a nurse practitioner. She worked at CentraCare in Melrose until 2019. She started then at Douglas Health in Alexandria, where she has continued working.
In about 2016, she took a class in how to do Botox and fillers. That was when she started dabbling in it. Things worked out so well that she formed an LLC (limited liability company) and acquired malpractice insurance.
"I approached The Wax Pot in Sauk Centre to see if I could use some space there," Bjork said.
Skintastic was born and filled space at that location until March 2021. When The Wax Pot moved, Bjork also moved and set up her own space at the current location, 1062 Main Street in Sauk Centre. The building also houses Hair Stylists on Main, a nail salon, a lash shop and a massage therapist.
"I brought more people on board then," Bjork said. "We have a part-time nurse to help with some procedures. I also hired a second part-time nurse practitioner, working at a remote location."
The second nurse practitioner, Chris Schreiner, is licensed in Minnesota and Wisconsin. She has been working with clients using medical weight loss, which involves a combination of prescription medication in combination with diet and exercise. She is learning how to do Botox and will be opening a Skintastic site in Andover in May or June.
A number of new services have been added to Skintastic's offerings in Sauk Centre. These include multiple types of fillers in addition to Botox; microdermabrasion; microneedling; Indiba, a medical-grade radio frequency treatment; and medical weight loss.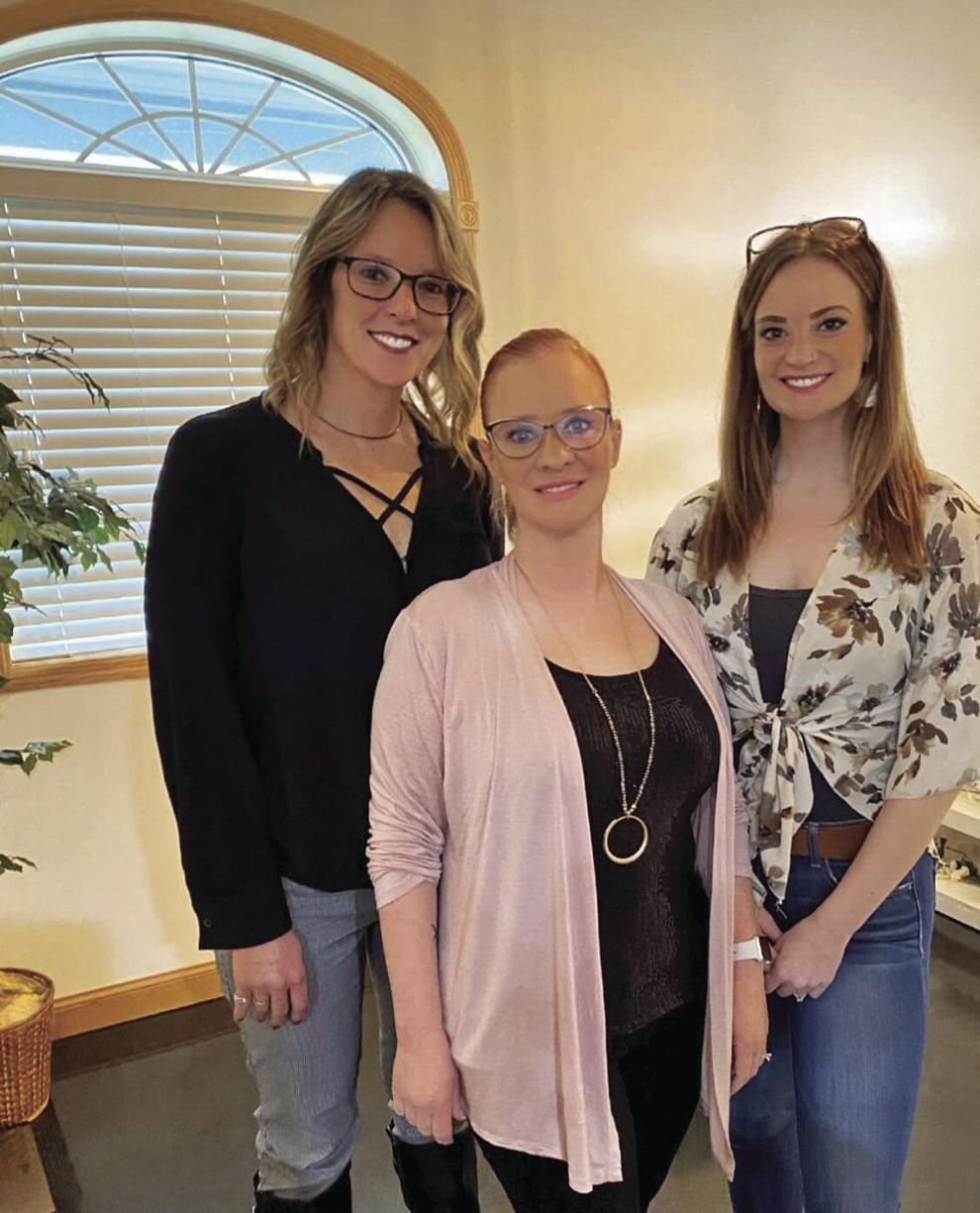 Botox is just one of a number of neurotoxins that work to temporarily paralyze muscles, causing them to relax. Often associated with facial wrinkles, it is also used for migraine headaches, excessive sweating, overactive bladder, TMJ, and muscle contractures such as after strokes.
"It was developed for use with migraines, but it was noticed that people's wrinkles went away at the same time," Bjork said. "In very small amounts, it is very safe. It lasts about three months.
Fillers are made of hyaluronic acid, which replaces the collagen in skin that decreases with age. It is used to fill in wrinkles, lips and cheeks.
Microdermabrasion is deep exfoliation of the face, abrading and removing the top layer of skin.
Microneedling is a process that runs a sterile-tipped pen with many needles across the surface of the face. It stimulates the skin to make more collagen. A numbing agent is first applied to the face. The process is not unlike "aerating your lawn," Bjork said. One thing it is used for is to heal scars.
Indiba is a process using a medical-grade radio frequency device to aid in fat reduction, cellulite reduction, skin tightening, scar reduction, stretch mark healing, injury healing and facials.
As new services are added, the spa is evolving with the changes.
"We find ways to do things better and more efficiently. Some suggestions come from clients," Bjork said. "We've received a lot of good feedback from clients especially with medical weight loss."
Many clients have related how they had tried other things that just didn't work, but they have been very successful with medical weight loss. Many have called it "life-changing." It's a program with the goal of maintaining a person's ideal weight for life.
In early 2021, Bjork earned her certification in obesity medicine from the American Obesity Association.
In October, a full-time business manager came on board, Lynette Ostendorf.
Bjork will be at Douglas Health for about five more weeks, before transitioning to full-time with Skintastic. She already keeps plenty busy, as she is also a part-owner in Snap Fitness.
"I'm super excited to be full time soon," Bjork said. "There are many new things we hope to add in the future. There is a fun, relaxing atmosphere here."