Mike and Roxanne Kane grew up in Sauk Centre. They met during high school, when their lives revolved around sports. They married 43 years ago and raised their son and daughter here. Throughout their lives, a common thread has been living active lives through a variety of activities as a couple and as a family.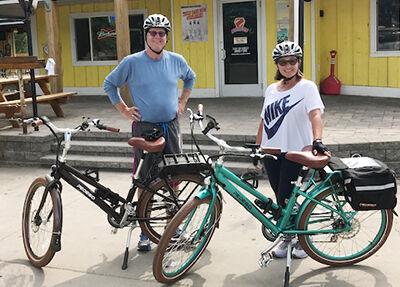 "We started playing golf when the kids were young," said Roxanne. "We did it as a family; that was a fun thing. Both our son and daughter played high school golf. We still golf."
Another activity that has kept them moving over the years is walking together.
"We started probably about the time the kids were old enough to stay by themselves. We took an evening walk at least five days a week for an hour," Roxanne said. "It was time alone together to talk about the events of the day. We also walked our dog."
The Kanes took many family vacations as the kids were growing up, which were often centered around a sport or activity.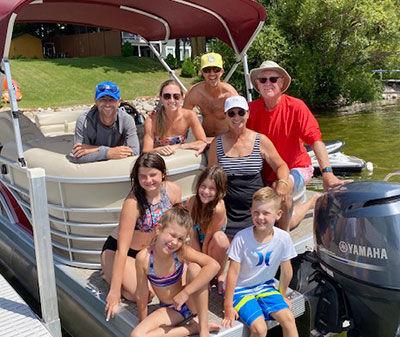 "We took a lot of family vacations — we made it a point to do that," said Mike. "For several years we went downhill skiing out west. But then we took them on a warm-water vacation and they thought that was way better. Going from cold Minnesota to a snowy ski spot couldn't compare to spending a week on the beach."
During their high school years, the Kane kids were involved in athletics, which occupied a lot of the family time during evenings and weekends. There were often playoffs and tournaments.
"Once the kids were out of high school, we still walked and we still golfed. Then Mike had a yearning for a convertible — a red Corvette two-seater," Roxanne said. "We have a group of friends who own convertibles and we do fun runs with them. We've done a couple overnights but we mostly do afternoon trips in the area, maybe stopping to eat."
It was during the kids' college years that Mike and Roxanne first got a boat. They went to different lakes and spent many afternoons cruising on the water.
"The kids came home many weekends to join us," Roxanne said. "After the kids married and we had grandkids, we got a pontoon so everyone could go. We rent a place usually near Alexandria for a week in the summer and everyone comes. It's always a fun time."
With their two children, spouses and four grandchildren, the week together is full of activity for everyone, making new memories.
It wasn't until five years ago that the Kanes started biking during one of the winters they were in California.
"She liked bikes, I did not," said Mike. "It was the hills and the wind. We had to choose our biking times very carefully to work around that."
Then they discovered electric pedal-assist bikes.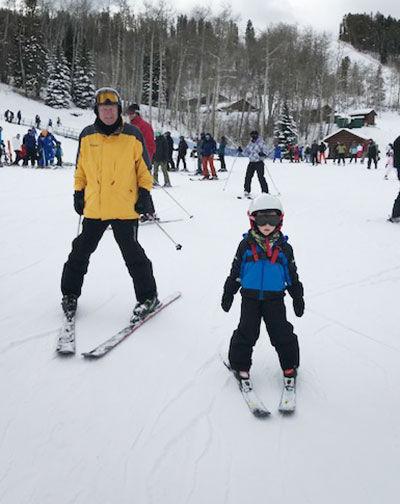 "You still have to pedal or the bike won't run," said Roxanne.
"They allow us to bike in conditions we might not be able to otherwise," Mike said.
The bicycles have a small battery-operated motor, generally mounted somewhere under or just behind the bike's seat. The function of assisting starts when the pedaling starts. The electric bikes come in all styles: mountain, road, cruiser, folding, etc.
"It's really something that's grown in the past few years," said Mike. "It allows the Baby Boomer generation, who don't have as much energy, to bike. It allows us to keep biking more miles."
"It's become our favorite activity, our go-to activity," Roxanne said.
"We can get outside, see more scenery, and we get to do something we like to do," Mike added.
The Kanes often ride the Wobegon Trail, going either direction from where they live. It's generally an afternoon trip and can be made longer or shorter as the need arises. Sometimes they stop for a meal.
From April to October in the first year they biked, they rode 1,700 miles. Their average now is about 1,200 per season.
When they first started with the pedal-assist bikes five years ago, there were very few manufacturers, but now "all the name-brand manufacturers have them and they are readily available," Mike said.
Although the Kanes are both retired, Mike keeps his hand in farming by helping a cousin in western Minnesota with his harvest every year.
"I just help him out," he said. "It's something I enjoy and I look forward to."
Staying active is very important to the Kanes. Going to California during the winters is one way to do that.
"Some people worry about retirement and spending so much time together, but we do a lot together," Roxanne said. "We hope we can do this for many, many more years. As long as we can, we'll keep at it."