Comedian, musician and singer/song writer Jim Stafford was 12 when he first discovered his interest for playing the guitar. Growing up in Winter Haven, Fla., his friend's brother returned home from military service and brought a guitar with him.
    "It just so happened that my dad played some guitar, so he brought the guitar over one day and we started trying to figure out how to play different chords. I just knew what I wanted to do," he said.
    Shortly after Stafford received his own guitar, he started performing at various shows. In high school, he played an electric guitar in a band with his friends. By age 16, he was essentially making a living and was patiently making his way into show business. It has been his home every since.
Stafford will perform at the Paramount Center for the Arts, at 913 West St. Germain Street in St. Cloud, Tuesday, June 18, at 1:30 p.m. and at 7:30 p.m. Tickets can be reserved at www.paramountarts.org.
    "It's a party and it's my turn with the lampshade," Stafford said.
    Stafford lives in Branson, Miss. and usually performs at the Jim Stafford Theatre. While it is nice to have it all in one place, he welcomes the occasional road trips.
    "It's exciting. I'm looking forward to seeing you guys up there," he said.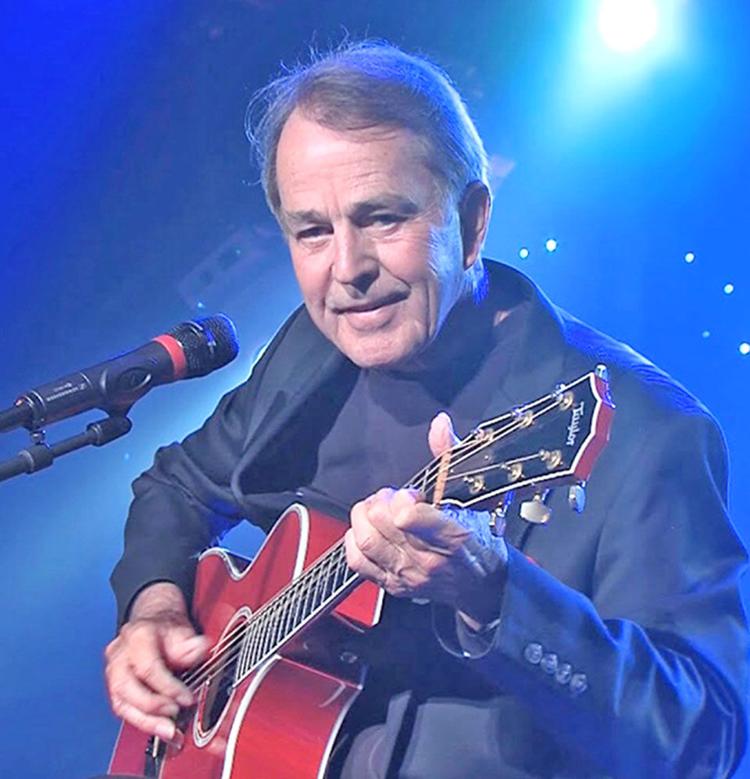 Reflecting on all he has experienced after dedicating more than 50 years to his career, Stafford considers himself very fortunate.
    His first chart hit "Swamp Witch" made the U.S. Top 40 in July 1973 and was produced by Lobo. It was a song about a lady who lived in a swamp and the townspeople believing she was a witch, he said.
    Less than a year later, his biggest hit, "Spiders and Snakes" gained popularity and sold 2.5 million copies. It also earned a gold disc by the Recording Industry Association of America (RIAA) and stayed on the charts in America for more than six months.
    "That was really the one that got everything started and I was able to do a lot more television shows after that," he said.
    Besides appearing on a many variety shows, music specials and talk shows, he was also the supervising underwriter for The Smothers Brothers Comedy Hour show in 1988.
    In addition, Stafford added his own special touch to several movie soundtracks, such as writing three songs for the Disney movie, "The Fox and the Hound," the song "Cow Patti" for the action comedy, "Any Which Way You Can," which starred Clint Eastwood and other well-known actors.
    One thing Stafford has enjoyed on his journey is the fact that no show is alike. He  continuously seeks new material to use.
    "I never stop looking for stuff and getting ideas whether it is for songs, special material or comedy," he said. "It's a really delightful challenge, because you never stop learning and you never get tired of it. I don't think I have ever met anybody in show business who didn't love it."